I love a good, creamy hot soup on chillier days. I didn't say winter days because an August day in Colorado can be chilly, like 50 degrees chilly. One of my favorite soups is our creamy Broccoli Potato Cheddar Soup.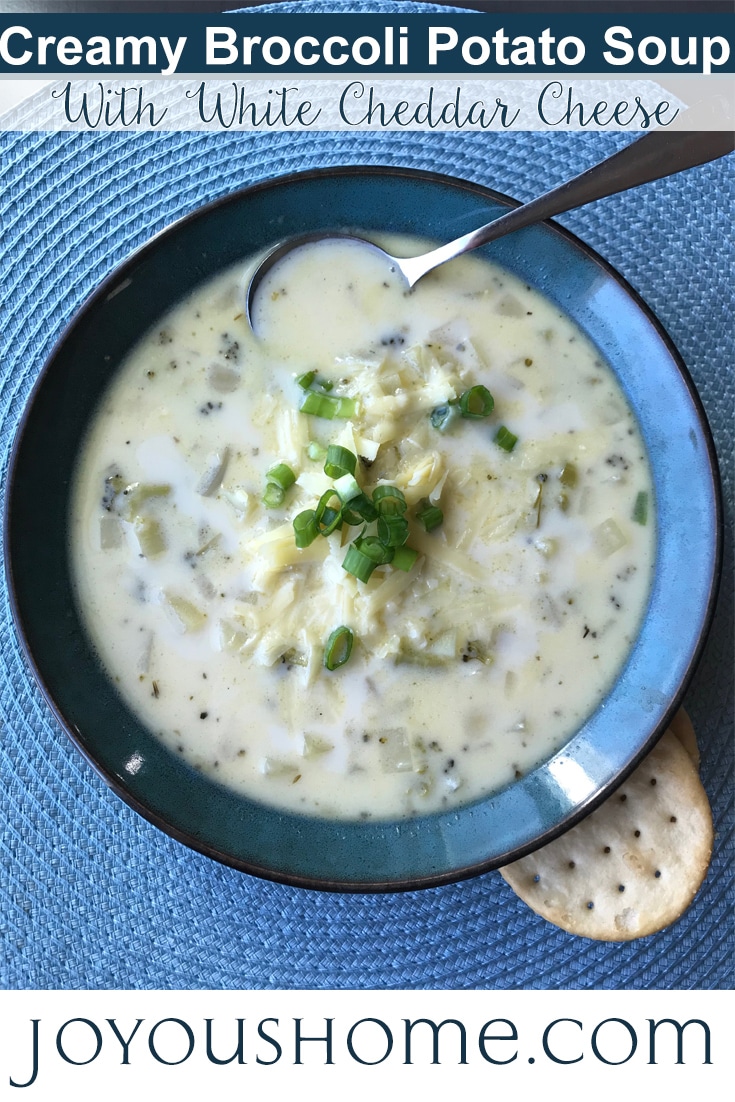 Creamy Broccoli Potato Cheddar Soup
This is easy to make and I have a crowd to feed, so I use a roaster or a 12 qt. pressure cooker. You can cut the recipe in half if your crowd is smaller. There are also some techniques you can use to make a soup richer, and prepare a soup quicker! There are no affiliate links in this post, just some good ole' tips!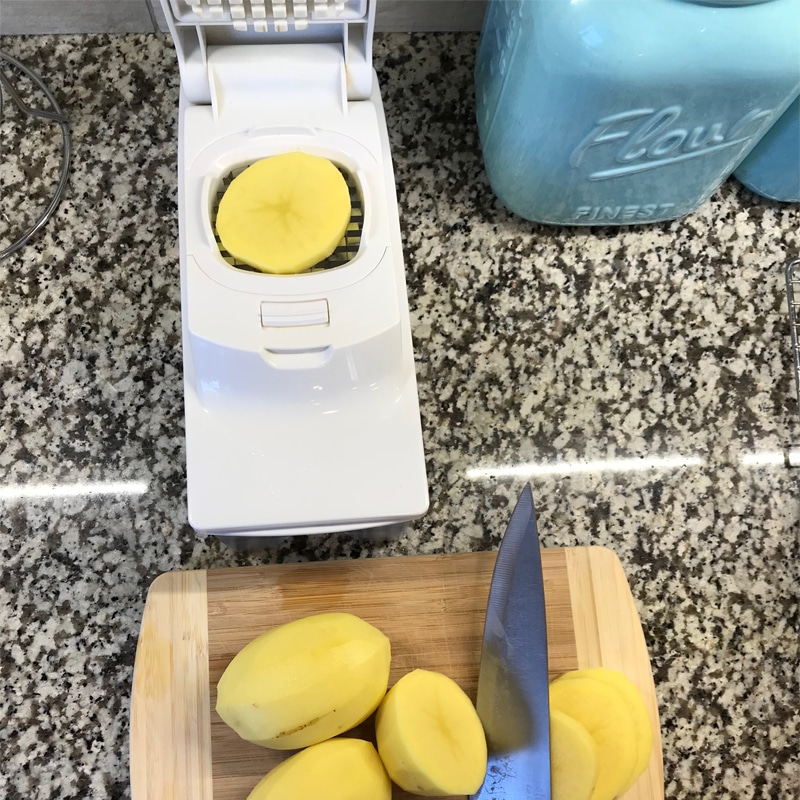 My Important Kitchen Tool
First, get the Norpro Big Mouth Chopper. I love this kitchen tool. I can get all my veggies the exact same size and it's fast. I think the thing sharpens as it cuts. I've had it over a year and chops and chops and never gets tired.
And here are the potatoes – so nice and even. Now, I had to play with this a bit to get them right. The trick is to slice the potatoes about 1/2″ or less thick (make sure they are all the same). Then lay a few slices on the cutter and swoosh… perfect. Dice the onions the same way.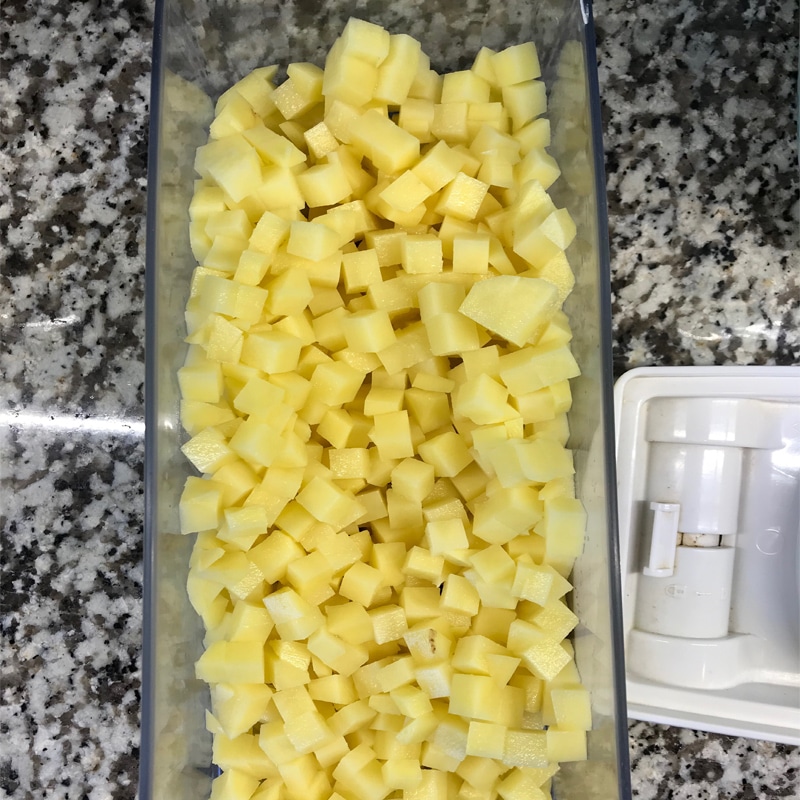 Ingredients:
10 medium Yukon Gold potatoes (The potato choice is important, Gold Potatoes are excellent in flavor, like butter!)
2 large onions, chopped
2 Tbsp. salt
1/4 cup minced garlic
3-4 Tbsp. onion powder
1 Tbsp. pepper
2 Tbsp. of Italian seasoning (oregano, thyme, sage mix)
1/2 c. olive oil
3 quarts of chicken broth
10 cups of broccoli
Add 20 minutes before serving:
3 15 oz. evaporated milk OR 2 cups half-n-half, can adjust to taste
4 oz. of cream cheese
7 cups of white shredded cheddar cheese

Extra Shredded Cheddar and Green Onion for Toppings
Instructions:
Add the olive oil minced garlic, and onions to the pot or roaster. Add the potatoes, and onions, salt, pepper, onion powder, and Italian seasoning – saute until potatoes are slightly soft. Don't burn this!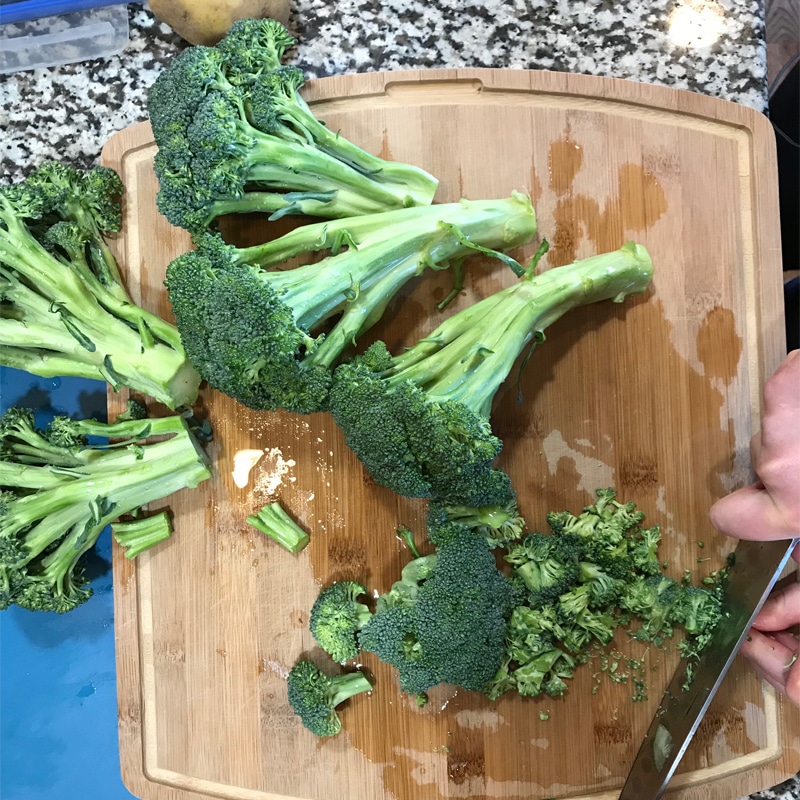 Chop the broccoli small. You can add the broccoli now or when you add the milk and cheese at the end. If your potatoes are not small enough you may want to puree the broth and potatoes after the soup simmers a bit to cook the potatoes through. Then add your broccoli 15 minutes before adding the milk/cheese. Milk and cheese are added 20 minutes before you are ready to serve.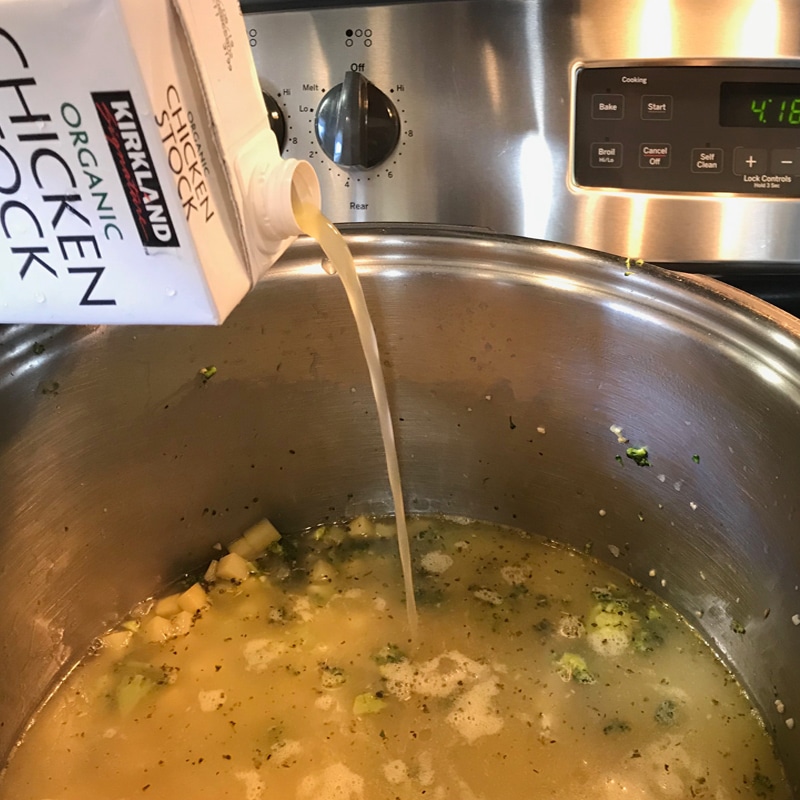 Add 3 quarts of chicken broth. When I have homemade, I use it. If not, I like Swanson Natural Chicken Broth. I let mine simmer for about an hour or so because I roasted up the potatoes until soft.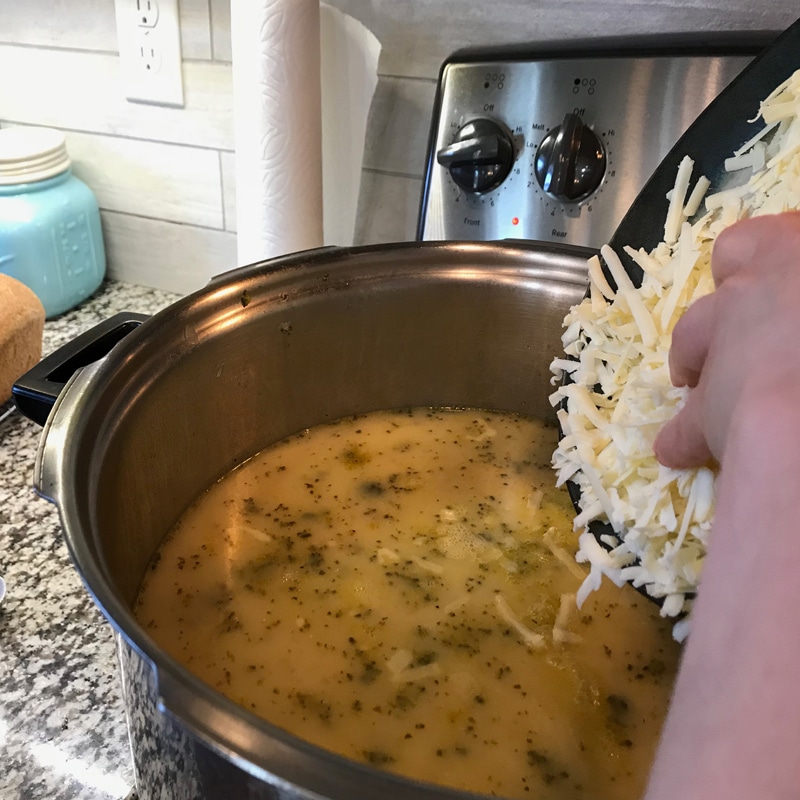 20 minutes before you serve the soup, add the evaporated milk, or half-n-half and cheddar cheese. If you add this too soon, it will curdle some. It doesn't hurt the soup. It just makes it so the children will express their thoughts. "Why are there little white things in my soup?" Yeah. It's very creamy and yummy with the evaporated milk. I thought about heavy cream. That was only a thought.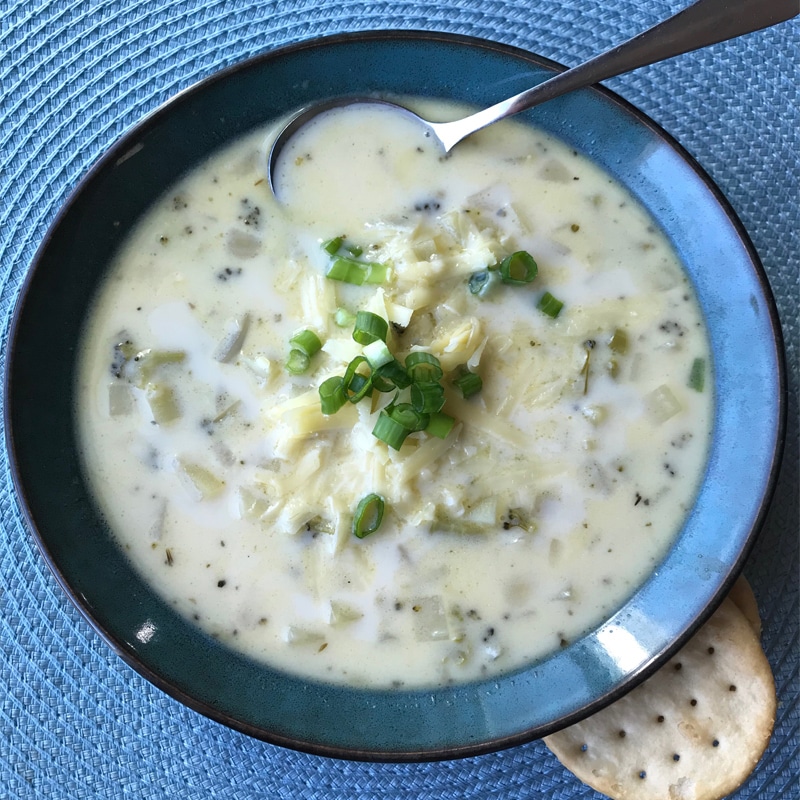 The green onions on top of this creamy potato, broccoli, and cheddar soup are wonderful. Additional white cheddar is a yummy factor. Enjoy!