I was so excited to make these soft gingerbread cookies. I love molasses/ginger cookies of any kind, and developing this recipe reminded me that I have another molasses cookie recipe I need to blog about. But let me share this soft and perfectly chewy gingerbread cookie recipe with you for now…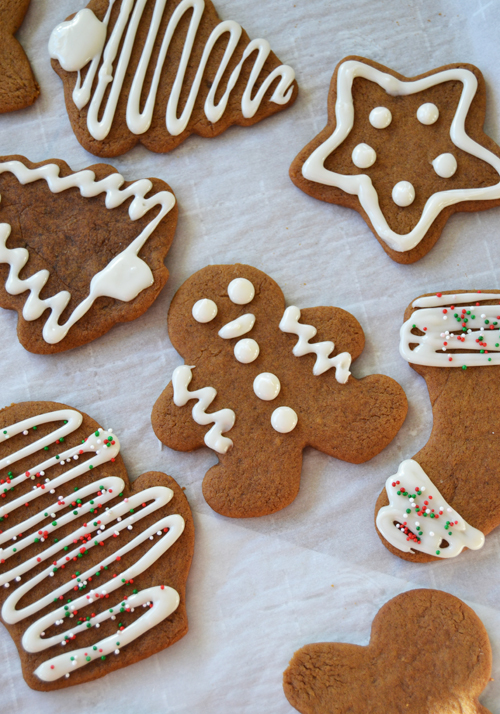 The cookies softness comes from the sweeteners: brown sugar and molasses. A soft gingerbread cookie is also dependent on you not over baking them. Ha! So set your timers. These cookies bake to be slightly crisp on outside and soft and chewy in the middle. And they almost seemed to get softer overnight after baking, which I was very pleased with.
For spices, you can add your own spices individually, but I tried something else this year – King Arthur Flour's Gingerbread Spice. This super yummy spice blend made adding spices a cinch! I only added extra cinnamon. Quite a bit of cinnamon actually. Not overbearing at all, but if you prefer a super mild gingerbread taste, then cut the cinnamon and ginger in half. It will be a very mild gingerbread cookie if you do that though.
My happy gingerbread baker… So excited to bake Christmas cookies this year!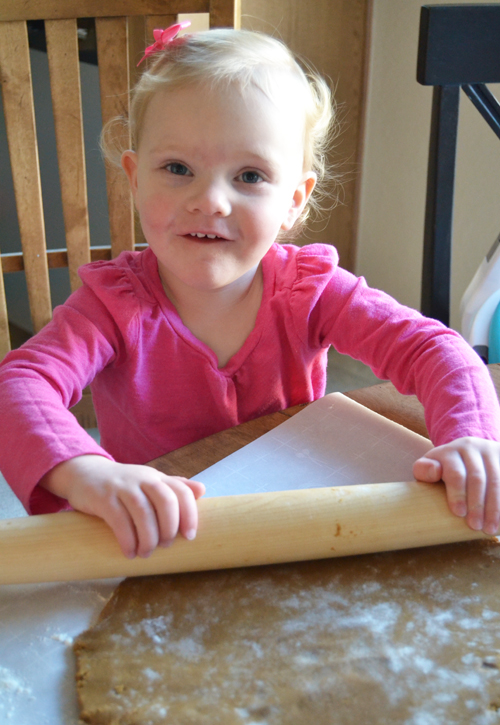 Two Tips for Soft Gingerbread Cookies
Do not roll the cookie dough too thin. Keep the thickness to at least 1/4″, with 3/8″ being the best thickness.
Do NOT over bake the cookie and then wonder why it's crispy. I know with brown cookie dough it's hard to tell. The cookies are done when the edges appear dry and slightly firm. Remove the pan from the oven and let the cookies cool on the hot pan for 2 minutes, so the centers can bake a little bit more. Then remove them from the pan to cool the rest of the way.
[tasty-recipe id="1014257″]
Cookies cut by a 2 year old have so much character 🙂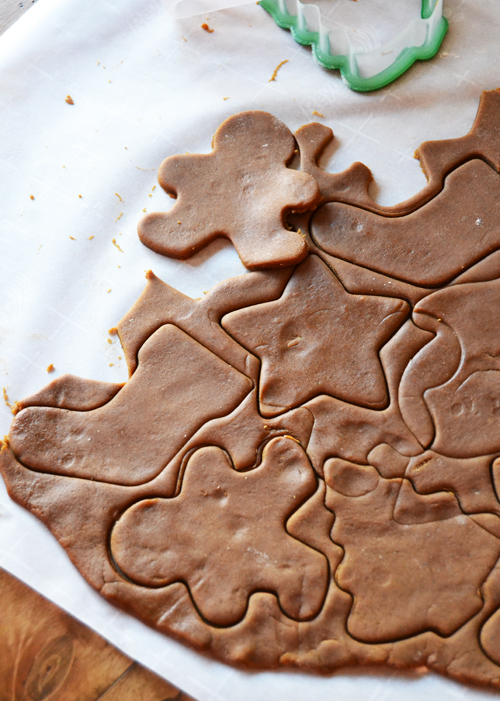 On a lightly floured surface, roll dough out about 3/8″ thick. Cut with cookie cutters and place on a baking sheet lined with parchment paper. Add sprinkles now, leave plain and decorate later with icing, or leave plain altogether, all are delicious! Bake at 350 degrees for 8 minutes. Oven temperatures vary, so follow my tip above for checking the cookies for doneness. Cool cookies and decorate with icing and sprinkles if desired.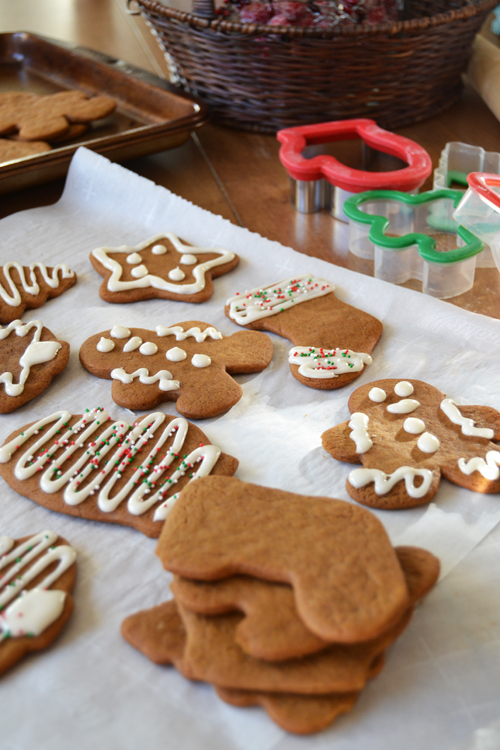 Gingerbread Cookie Icing
 In a small bowl, whisk together:
2 cups powdered sugar
2 tsp. brown rice syrup or corn syrup (This helps the icing harden. I prefer brown rice syrup.)
1/2 tsp. vanilla or almond extract
2 tbsp. milk
Whisk until smooth. Humidity will affect your icing, adjust the milk/powdered sugar if it's too runny or too stiff.
A ketchup/sauce style bottle is a wonderful tool for decorating cookies… why have I have never used one until now?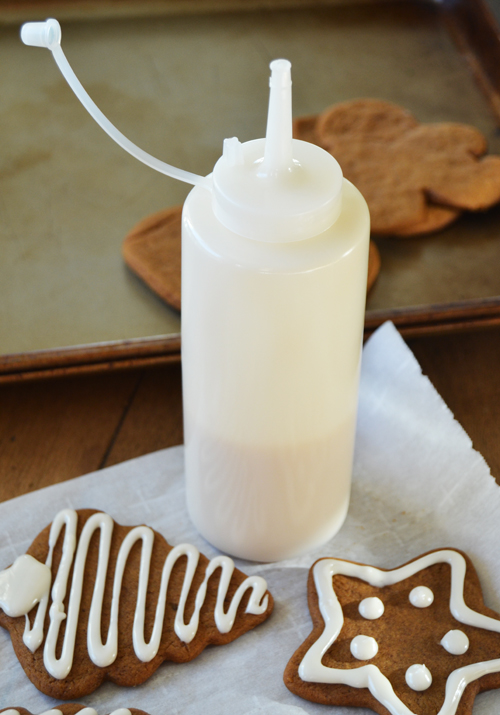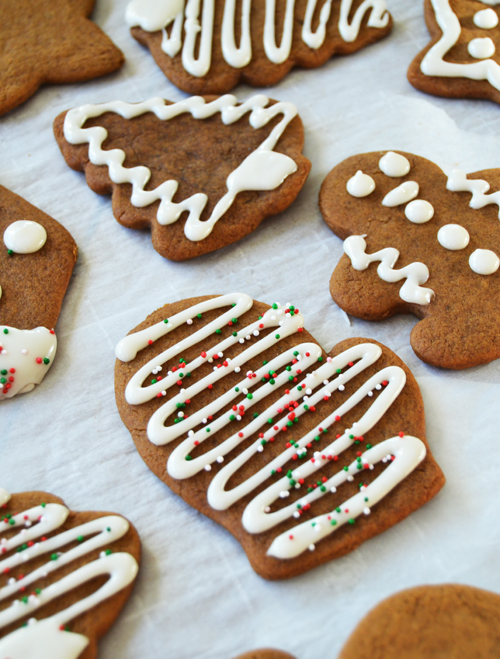 Merry Christmas! ~Jessica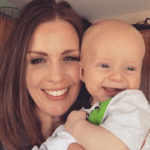 Child of God, Wife to Josh, Mommy to my four sweet children. Thankful for busy days filled with homeschooling, homemaking and loving my little family! And sneaking in sewing and pattern design whenever I can 🙂