I love fall! I especially like when apples go on sale. I almost inevitably end up with several bags that will go bad if I don't do something quick. Apple butter, my love of all fruity spreads, come to my toast darling. It's time to make crockpot apple butter with your extra harvest!
Make Crockpot Apple Butter with Your Extra Harvest
Let's be honest, it's easier to buy apple butter though it's not always cheaper or tastier, OR fallish for that matter. If you find a sale on apples or happen to have a large leftover harvest, that is when I would say go for a full crockpot of beautiful apple butter. If you have a big enough crockpot, do 10 pounds of apples, if not, cut this recipe in half.
This apple butter is tasty, and so easily made in your crockpot. I pretty much just set it up and let it go with an occasional stir.
I found that mixing the apple types made a very tasty apple butter. I used tart and sweet.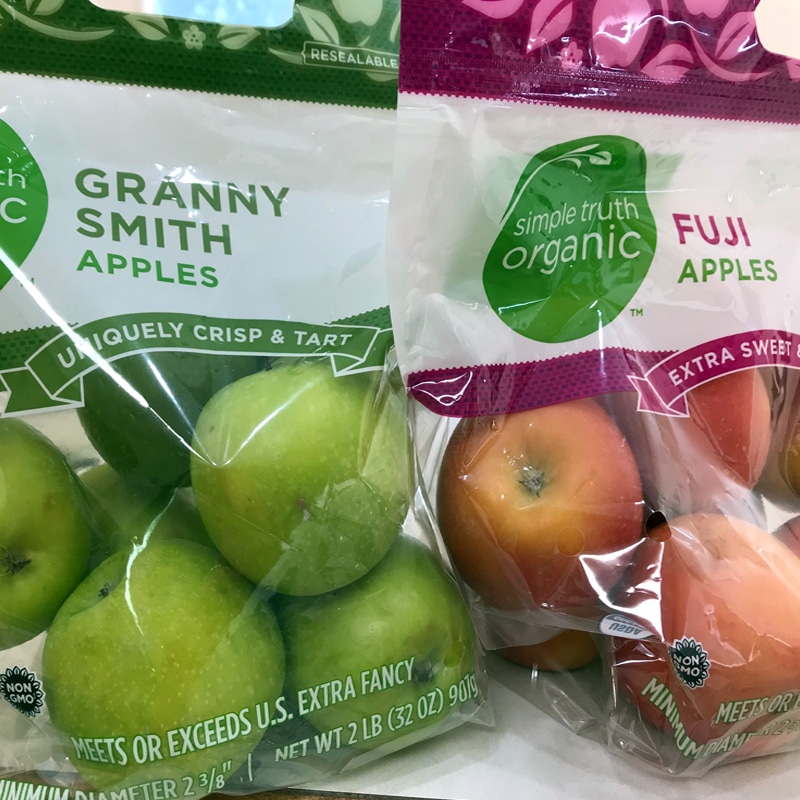 SaveSave
Once you peel and chop the apples, put them in the crockpot.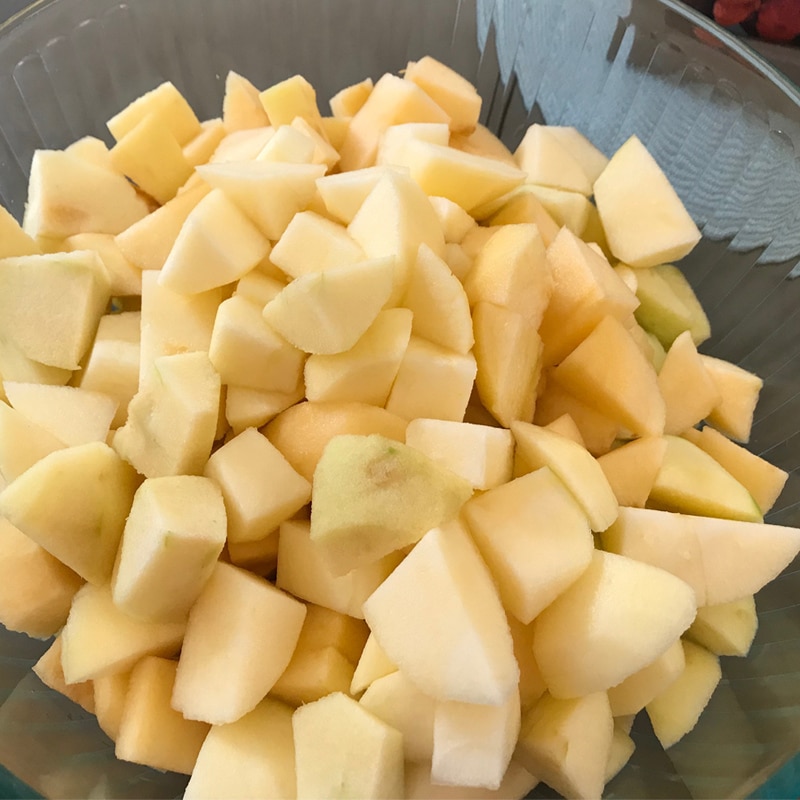 SaveSave
Add apple cider. Wegmans Apple Cider is WONDERFUL! Do you have a Wegmans? Joy… joy … joy!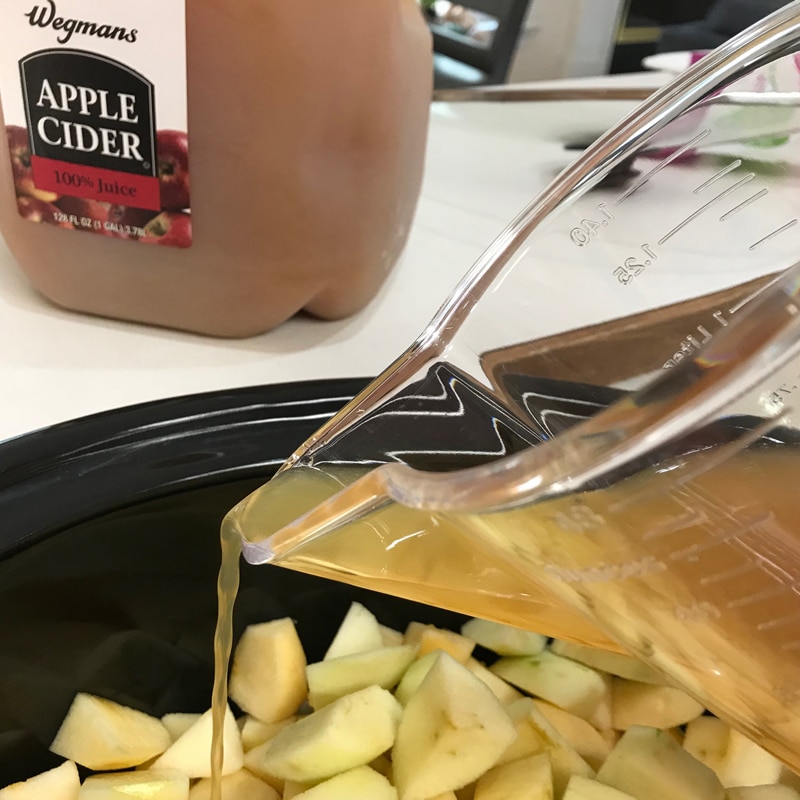 Add the sugar and spice, everything nice! Put the lid on.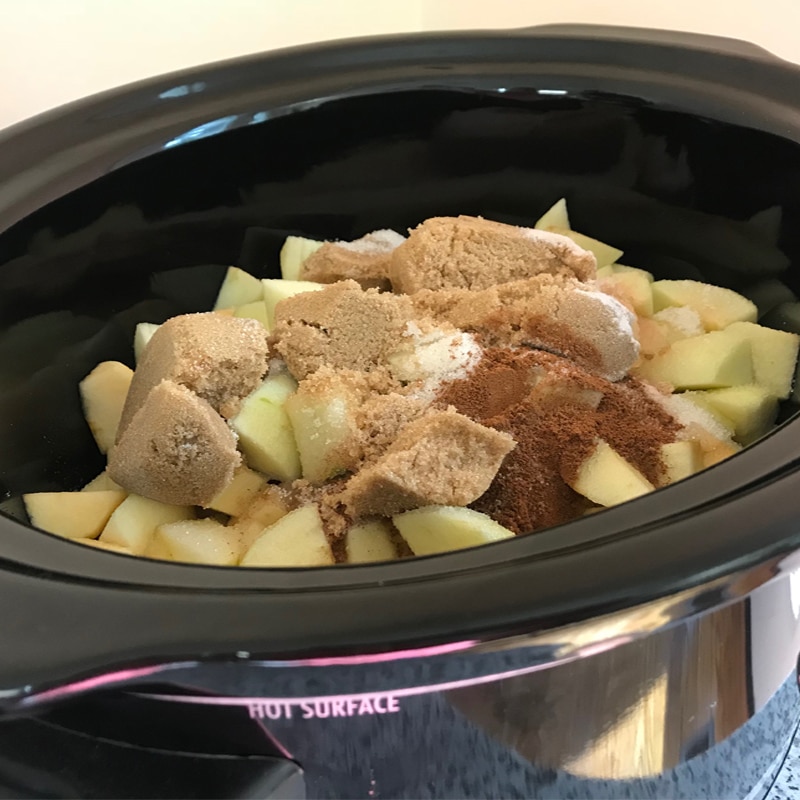 This will cook up for an hour on high, stir, cook another 1 1/2 hours on high. Turn the crockpot to low and cook overnight.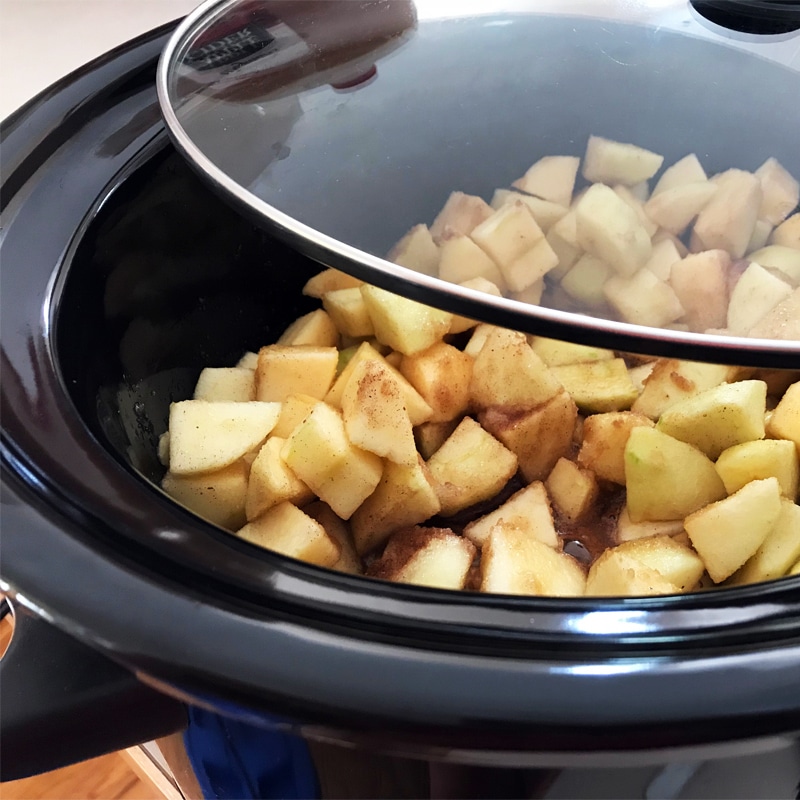 Below, at about 8 hours the apple butter is well on it's way. I went to 12 hours (or a little more.)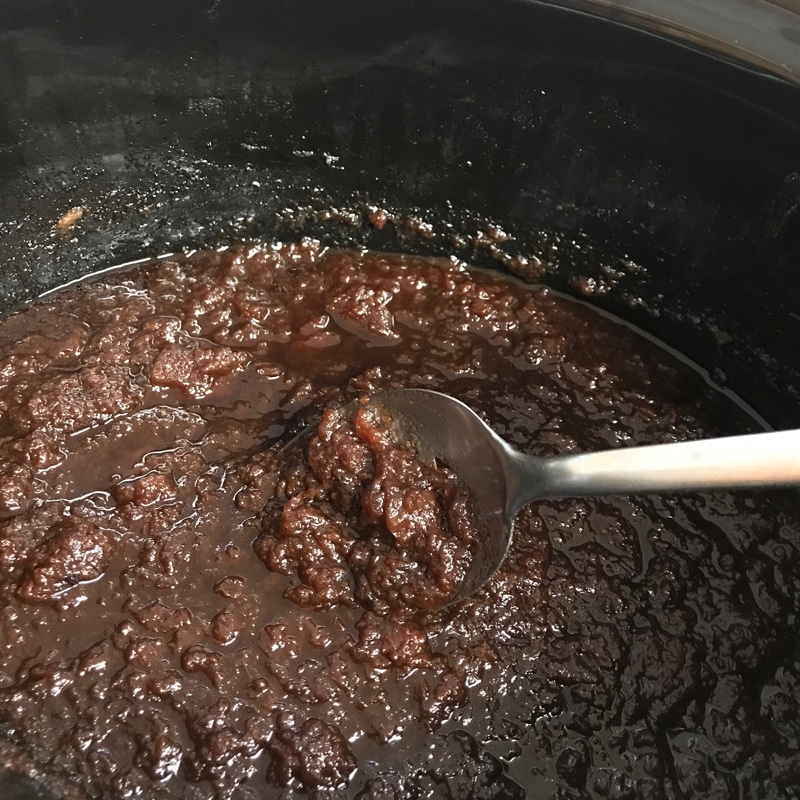 Blend in batches until smooth. Process the hot butter if desired, or store in pint jars in the refrigerator. Let the butter cool slightly before blending if you plan to store it in the refrigerator. 5 pounds of apples makes 2 pints of apple butter, 10 pounds makes 4-5.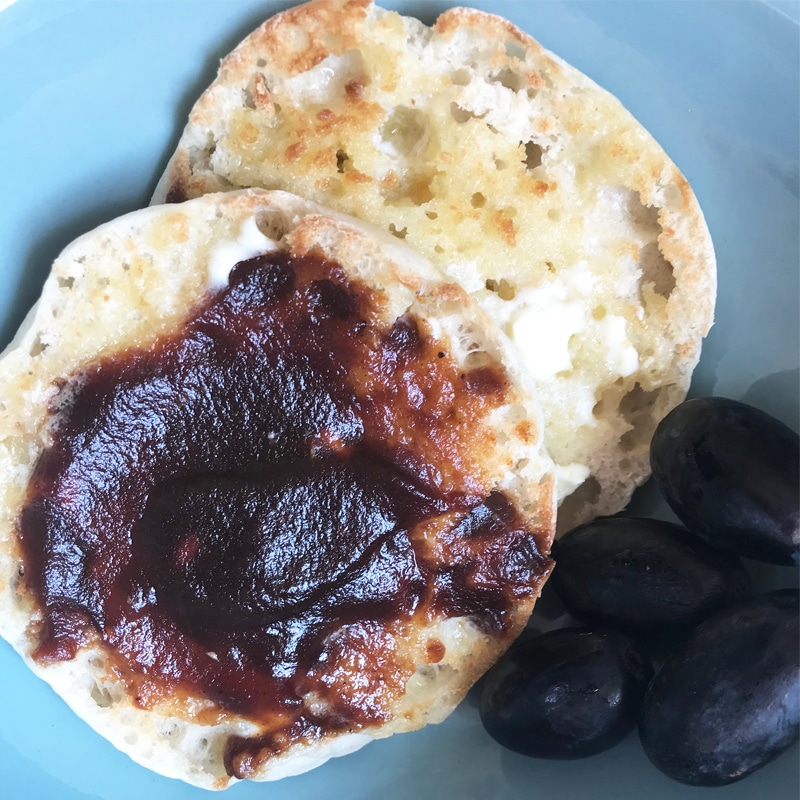 Very delicious and rich! Enjoy!
Print
Make Crockpot Apple Butter With Your Extra Harvest!
This is a beautiful little recipe for apple butter. It's made in the crockpot, overnight preferred. It develops a rich taste that you'll absolutely love!
Author:
Prep Time:

20 minutes

Cook Time:

12 hours

Total Time:

12 hours 20 minutes

Yield:

4 Pints

1

x
Scale
Ingredients
10

lbs medium apples – I used a combination of Granny Smith,Fuji

4

c. apple cider

1 3/4

c. granulated sugar

1 3/4

c. brown sugar

1/2

c. lemon juice fresh

1 tsp

. coarse salt

3 tsp

. apple pie spice
Instructions
Set your crockpot to high. Peel and chop the apples into 2″ chunk, then add to your crockpot.
Pour the apple cider over the apples.
Add the sugar and spices on top of the apples.
Put the lid on let cook for an hour, stir. Cook for 1 1/2 hours.
Turn the crockpot to low and cook for another 8-12 hours. Stir occasionally. The last hour leave the lid off.
Cool and run through a blender to smooth it up. You can process this in a water bath (see a canning guide) or just refrigerate in jars.
Notes
Try to mix the apple type – I think it made the taste tremendous! I cooked mine a little longer and thought for sure it would be strong in taste. Once it was blended and refrigerated, it was perfect.
Keywords: apple butter, crockpot apple butter