Old Virginia Gingerbread Cookies are adapted from the many recipes that I came across when I lived in Colonial Williamsburg. Some ingredients in these recipes are interesting, but I wanted easy, and I wanted to use butter. Simply searching out what ingredient does what helped me make a recipe that turned out spicy and easy enough to roll and cut, or just pinch off into balls which baked wonderfully round and delicious.
It's my rule not to taste cookie dough once the flour is added, but I couldn't help it, and you'll see why when you start to put this together. They were perfect. If you roll and cut, the flour on top will give you an old-fashioned cookie look, or you can sprinkle with powdered sugar.
As you mix things together, the gingerbread may look like it doesn't have enough flour to pick up and roll, but try it. In this photo, I had not added any more flour.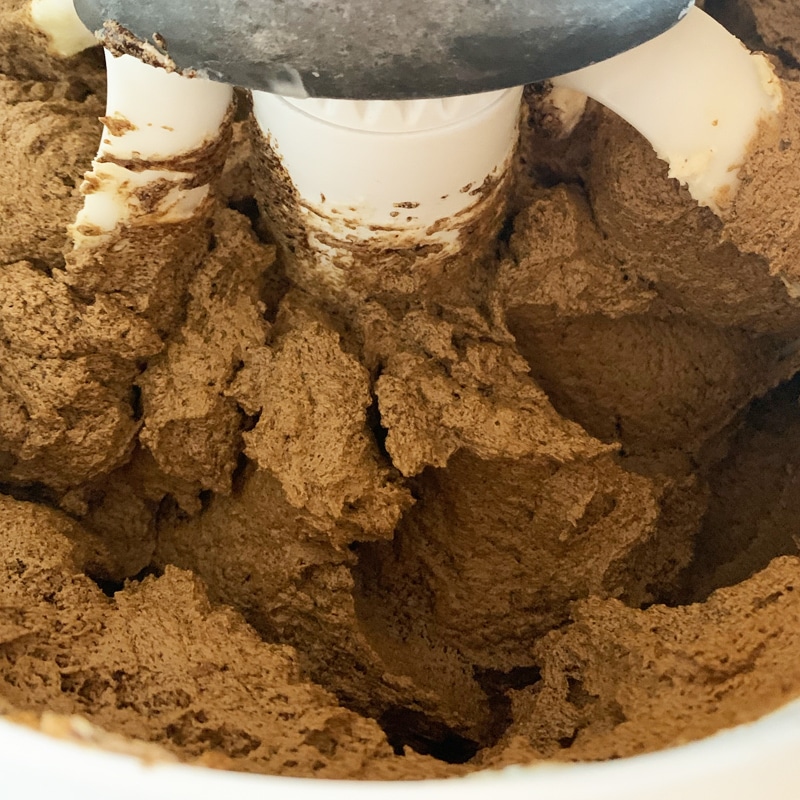 The dough should not stick to your fingers, however, it will be soft. Pinch some dough off and you'll see that you can roll it. If it's too sticky add a tablespoon more of flour. Try again.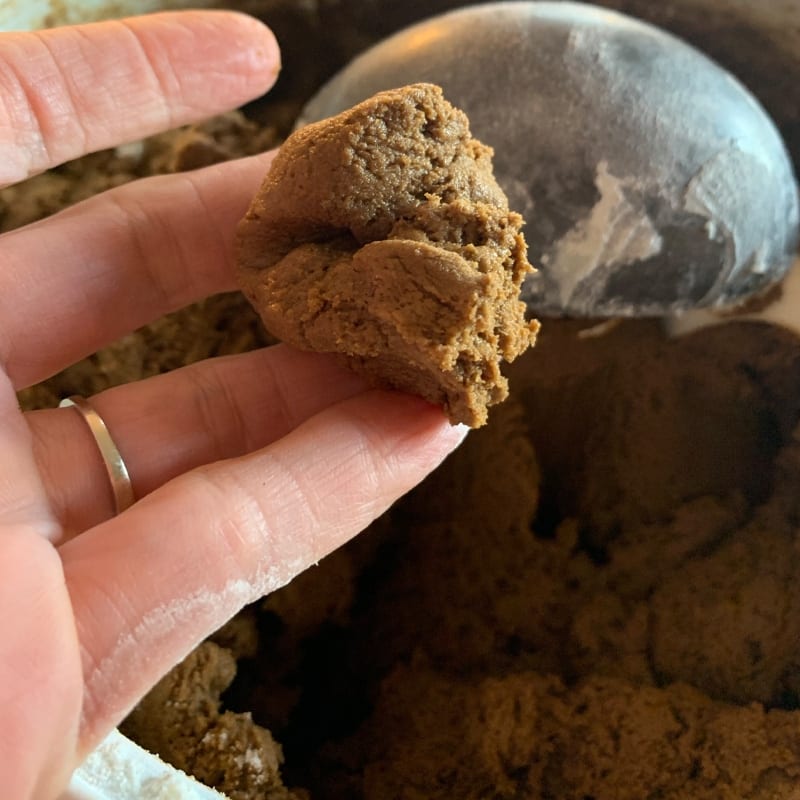 Old Virginia Gingerbread Cookies
Butter: I used unsalted, but I would assume that salted is fine also. Make sure your butter is softened. I do this for about 10 seconds, twice, in the microwave.
Sugar: I debated whether or not I should try brown sugar in this. Since brown sugar has molasses and this recipe has plenty of that, I opted for white sugar. I normally use a combination of both.
Spices: While it may be tempting to use a pre-made gingerbread spice, this recipe really comes alive with the separate combinations of ginger, clove, cinnamon, and nutmeg.
Soda and Powder: I used a combination of these as I wasn't sure about the rising. 1 tsp. of baking powder to 2 tsp. of baking soda ended up being perfect to the rise I wanted. You can reduce the baking powder to 1/2 tsp. if desired.
Flour: I used unbleached, all-purpose. If you roll the cookies out to cut, you'll need to have a well-floured surface as the dough is very soft.
Make the scoops bigger for BIG gingerbread cookies that your little ones will sparkle over!
Milk: I used 1/2-1/2. You can use evaporated milk.
Molasses: I used unsulfured. Any good brand works. I used Golden Barrel, Blackstrap.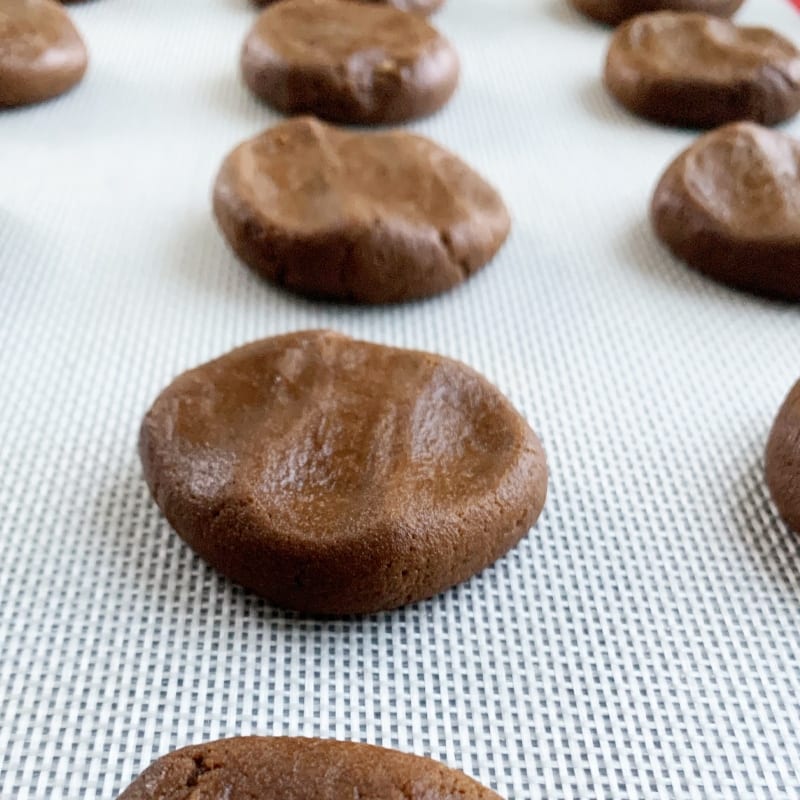 Roll the dough into 1 1/2″ balls and press flat onto a parchment-lined or silicone lined cookie sheet. Press the gingerbread dough into a flat circle.
Bake 8-10 minutes. I did a touch test after 8 minutes to see if there was spring back on the cookie. You'll want to take them out at 8 minutes if they spring back. They smelled wonderful! The whole house smelled like gingerbread. The cookies are crisp on the edges, but soft and chewy on the inside.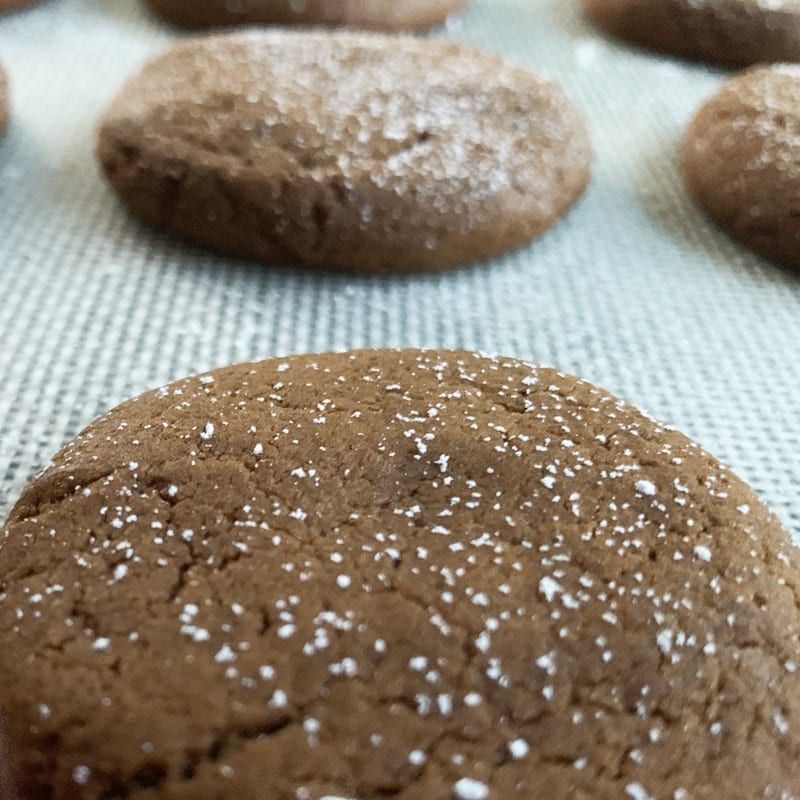 Enjoy! This has become my favorite gingerbread cookie recipe!
Theresa
Yield: 70 Cookies
Old Virginia Gingerbread Cookies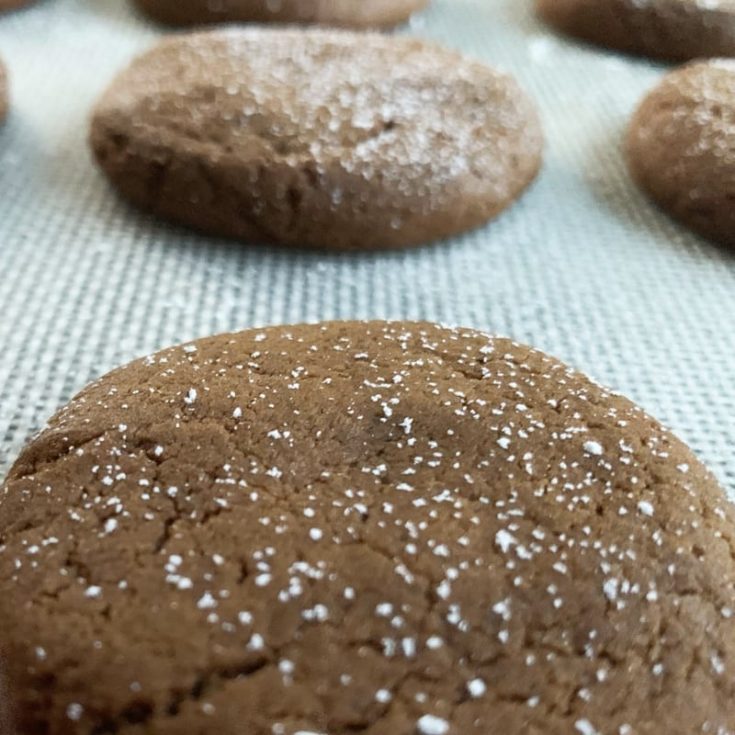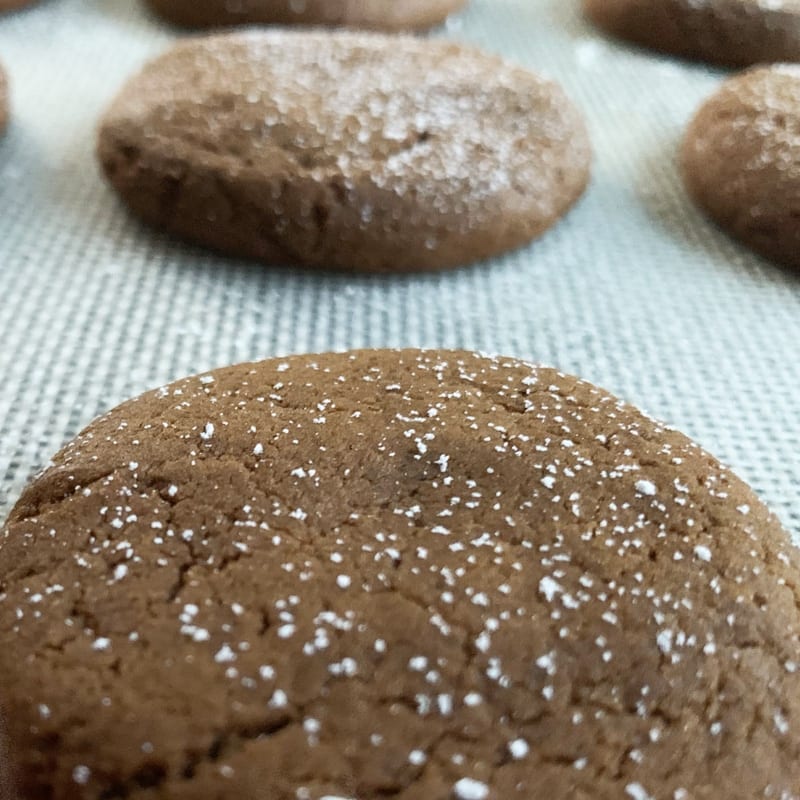 Old Virginia Gingerbread Cookies is a recipe I adapted from the time I lived in Williamsburg, VA. This recipe is a large batch, easily cut in half if desired.
Ingredients
8 c. unbleached flour
3 tsp. ground ginger
2 tsp. ground nutmeg
2 tsp. ground cinnamon
1 tsp. ground cloves
1 1/2 tsp. salt
1 tsp. baking powder
2 tsp. baking soda
2 c. butter
1 1/2 c. brown sugar
1/2 c. white sugar
1/2 c. cream or milk
1 1/4 c. black unsulphured molasses
Powdered sugar for sprinkling
Instructions
Preheat oven to 375 degrees. Prepare cookie sheets with parchment or silicone liner.
Whisk flour, spices, salt, baking soda and baking powder together in a separate bowl. Set aside.
Cream butter and sugar together.
Add the molasses and milk. Cream again.
Add the flour mixture in parts, mixing after each addition.
The dough should be soft but not stick to your fingers. If it's too sticky, mix 1 TBSP more of flour until it's easier to handle, but be careful or you'll have dry dough. I'm at high altitude, and 8 cups was perfect.
Pinch off a 1 1/2" ball, roll and press flat with two fingers.
Bake between 8-10 minutes, testing after 8 minutes.
Sprinkle with powdered sugar.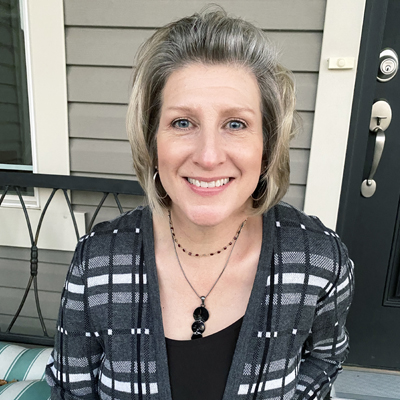 On Joyous Home, you'll find everything from food to handiwork, homeschooling to grace-filled living. Along with my daughter, Jessica, we love publishing and blogging about homemaking. We are children of Christ, and imperfect wives and homemakers. We're happy you're here!