Our Favorite Focaccia Bread
This recipe is one our favorite focaccia breads! This just happened to be featured in Summer Season 1. Rolling this out on a paddle sprinkled with corn meal and sliding it onto a hot baking stone, makes it extra tasty!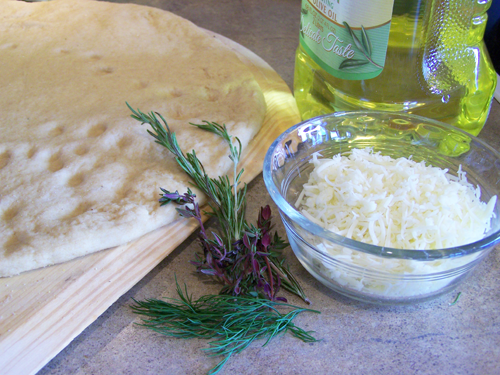 This recipe makes 2 15″ Focaccia Breads. You'll need cornmeal for dusting.
Add to a heavy mixer:
2 c. warm water
1 Tbsp. sea salt
4 Tbsp. sugar or honey
Mix.
Start adding:
2 1/2 c. freshly ground hard white wheat (can replace with unbleached white)
1 Tbsp. instant yeast
Add the flour until a soft dough forms and cleans the sides of the bowl. Preheat oven to 400 degrees and place a baking stone on the top rack.
Divide the dough into two portions. Roll out one portion of the dough into a large circle on a pizza peel that has been dusted with cornmeal.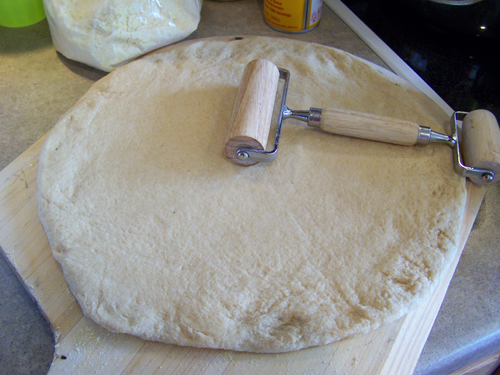 Using your finger, make indentation across the top. Drizzle with olive oil or flavored olive oil such as red pepper or garlic – delicious! Add cheese, or tomatoes, spinach, fresh chopped rosemary, Pistachio nuts, feta cheese – the options are endless!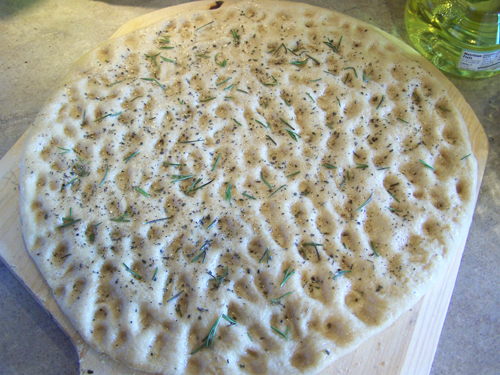 Always sprinkle sea salt over the top, it's sweeter than regular salt and healthier than bleached salt.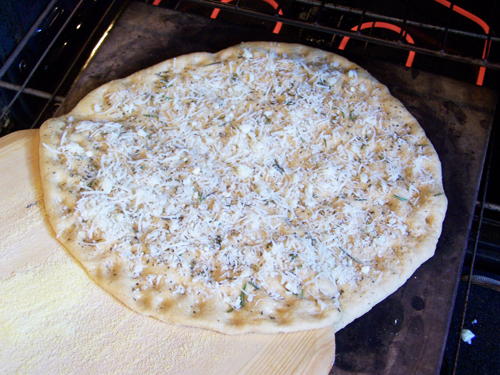 Slide the Focaccia off the paddle onto the baking stone. Bake for 15-20 minutes until light golden brown. Repeat with remaining dough. Enjoy!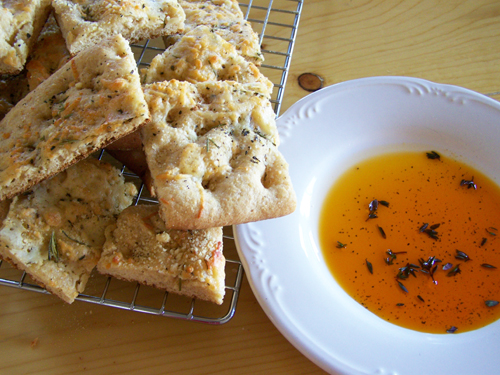 Happy Baking!