Hello, hello friends! Talking about how to make better freezer meals today and making our delicious cheddar chicken and broccoli.
I have been away and busy with big things, well little big things. In January we were blessed with our second baby, little Norah Lynne.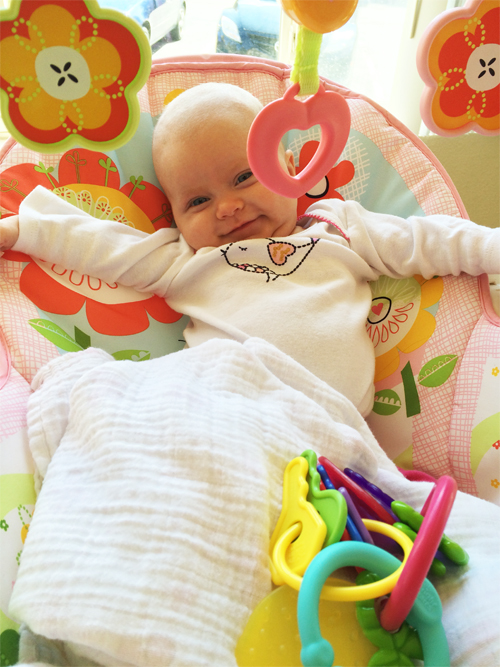 She's almost 4 months old and such a happy, kissable little bundle. We are so blessed to have her! And her big sister Jerusha is growing up so fast… Oh, how I love my baby girls. I'm getting back in the blog world again and wanted to talk about tips for better freezer meals because a new baby always means there is some freezer cooking going on.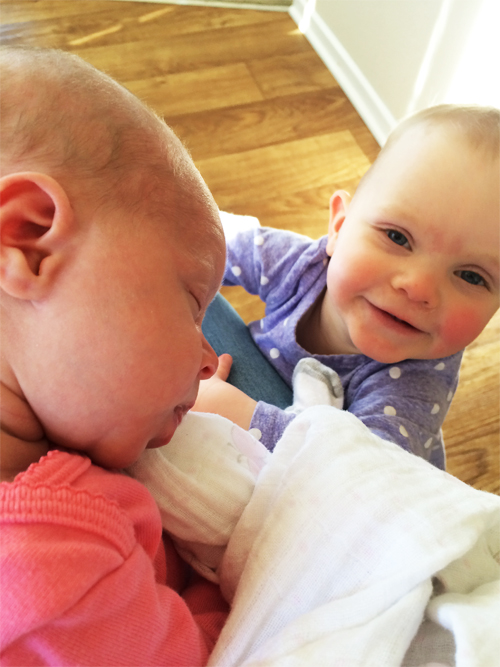 Freezer meals are not all created equal. There are freezer meal classics and then others that just don't taste great at all after spending a month or so in the freezer. I think the idea of freezer cooking can take the no-work at dinnertime to a point of compromise. It just isn't a tasty meal anymore because it doesn't taste fresh and not everything freezes well.
The point of freezer cooking is to have something ready to go when you don't have time to spend in the kitchen cooking, which is good. But fresh is better. Our families are pretty sensitive to taste, and I don't want to see my husband cringe when I mention that I have something frozen ready for dinner.
I learned some things from my previous round of freezer meals. I had tried to make ready ready freezer meals – meaning I did things like freeze the Chicken Alfredo with the cooked pasta so I wouldn't have to boil pasta. It didn't come out so tasty. I won't blame myself entirely, I found recipes with pasta in them and the claim was it would taste great later. Um, no.
I wrote down a few things I've learned (mind you, I'm not the freezer meal queen) about how to use freezer cooking without being stuck with a freezer full of yucky meals. Please feel free to comment and share with me your favorite freezer meal recipes and tips you've used to make your meals better! Check out my list of favorite freezer meals below as well!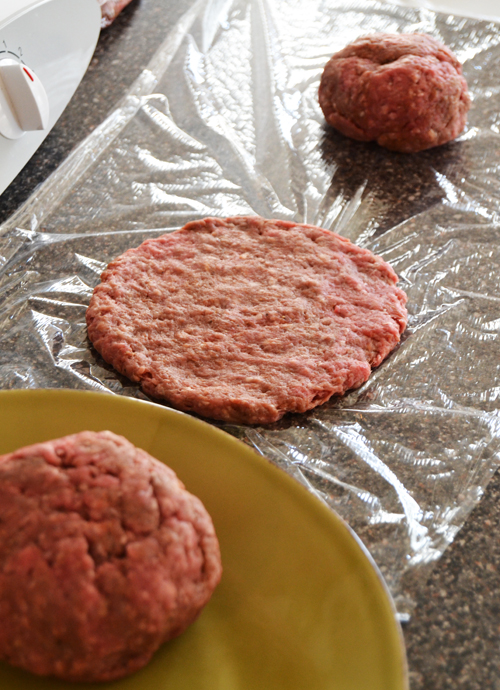 Tips for Better Freezer Meals
Freezer Meal Tip #1 Test your recipes. Not everything freezes well. Make it your freezer meal motto. Freeze one recipe of a meal before you make five of them. Even if it's a dinner your family likes, they may not like it after its been frozen. Things change, vegetables get a funny texture and then no one wants to eat it. You can also freeze a small portion of a recipe when you make it to determine if it freezes well.
Freezer Meal Tip #2 Freeze the parts of the meal that are troublesome to prepare and freeze well, but keep the things that are better fresh, fresh. Like pasta. I made bags of cooked, shredded chicken with a Parmesan cream sauce that came out so yummy! At dinnertime, heat and serve over fresh cooked pasta.
On this note, I believe that lasagna is the only pasta dish that can survive the freezer in terms of texture, but only if you cook the lasagna noodles al dente.
Chicken enchiladas is another good example – I don't care for it frozen as a whole casserole. Let me just be honest here… the tortillas get all puffy when they've been filled and frozen. Yuck. I like to prepare the filling and freeze just that part. At dinnertime all I have to do is thaw the filling and spoon into tortillas, place in a casserole dish, top with cheese and enchilada sauce and bake. That part only takes a few minutes!
Get the idea? Freezing parts of a meal also saves freezer space. I can get a lot more freezer bags than whole casseroles in my freezer.
Freezer Meal Tip #3 This tip piggybacks a bit on #2. Don't think that you have to make complete meals to make dinner prep easier. Remember that you can cook and freeze "meal helpers". Freeze bags of cooked and shredded/chopped chicken for casseroles, pasta, fajitas, etc. Bags of cooked hamburger meat are also a good idea.
Cook things like beans and brown rice in bulk, and freeze in small bags. Rice freezes very well! I froze bags of rice then steamed them in the bag at dinnertime. Note: Rice doesn't freeze well in a casserole unless it's drowning in sauce. I recommend keeping it separate.
Figure out what "meal helpers" you can freeze that will make dinner prep faster.
Freezer Meal Tip #4 Cool meals completely before freezing. Freezing hot foods will result in water collecting and ice crystals forming, which means gross, watery food when you bake it later. Ice crystals collecting can also cause freezer burn.
My Favorite Freezer Meals
Chicken Pie
Hamburgers
Cheddar Chicken and Broccoli*
Spaghetti Sauce*
Lasagna
White Chicken Chili
Marinated Chicken Breasts (Bake or grill later)
Chicken Alfredo*
Chicken Enchilada Filling
Steak Stroganoff*
Seasoned Chicken for Fajitas
Sweet and Sour Meatballs
Chili
Cheddar Chicken and Broccoli
A tested and approved freezer meal, and definitely one of my favorites. This is not your standard cream of chicken soup recipe. This recipe includes a super yummy cream sauce that is so much better than the canned soup recipes (AND cheaper!) Freeze a bag of cooked white or brown rice to steam later with your meal.
Yield: 9" x 13"
Make Better Freezer Meals || Cheddar Chicken and Broccoli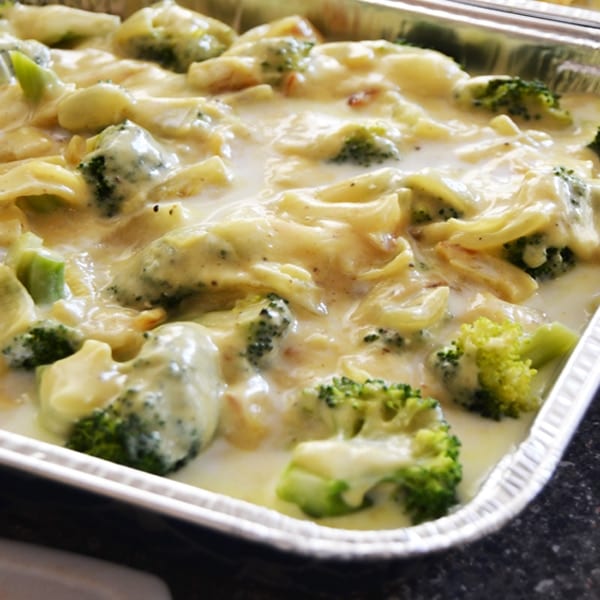 Make this delicious Chicken and Broccoli recipe for dinner tonight or make ahead as a freezer meal.
Ingredients
5 1/2 cups chicken, boiled until tender and shredded
6 cups broccoli florets, steamed until tender (not mushy)
1 1/2 sticks butter
1 large onion
1/2 tsp. ground black pepper
1 tsp. sea salt
3/4 tsp. curry powder
1/3 cup unbleached white flour
4 c. chicken broth
1 1/4 c. milk
3/4 c. mayonnaise
2-4 c. cheddar cheese
Instructions
Layer the chicken and the broccoli.

In a large skillet over medium heat, melt 3/4 cup (1 1/2 sticks) butter. Add 1 large roughly chopped onion. Saute` until onions are soft.

Sprinkle the pepper, salt, curry powder and flour over the onions.

Whisk and cook for one minute. Increase heat to medium-high. Pour in chicken broth, one cup at a time, whisking well after each addition. Whisk in milk and 3/4 cup mayonnaise. Cook until thick and bubbly. Remove from heat. Whisk in salt and pepper to taste.

Pour over chicken and broccoli. Sprinkle with shredded cheddar cheese, as much or little as you like.

If you're planning on freezing this meal, let it cool completely before you top with cheese and freeze.

To bake: Thaw meal if frozen. Cover loosely with foil bake at 400 degrees for 25 minutes. Uncover and bake for another 10 minutes until the cheese is golden and casserole is bubbling.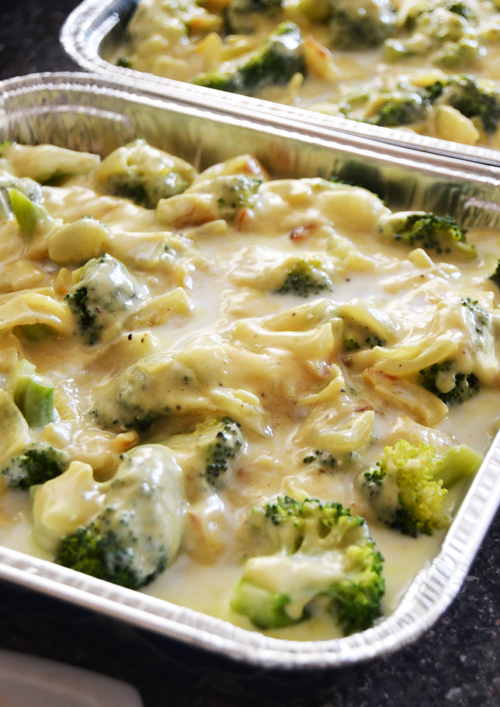 And yes, I failed to get a picture of this with cheese on top. Oh well. Imagine this all covered with cheese! This recipe makes one 9″ x 13″ casserole.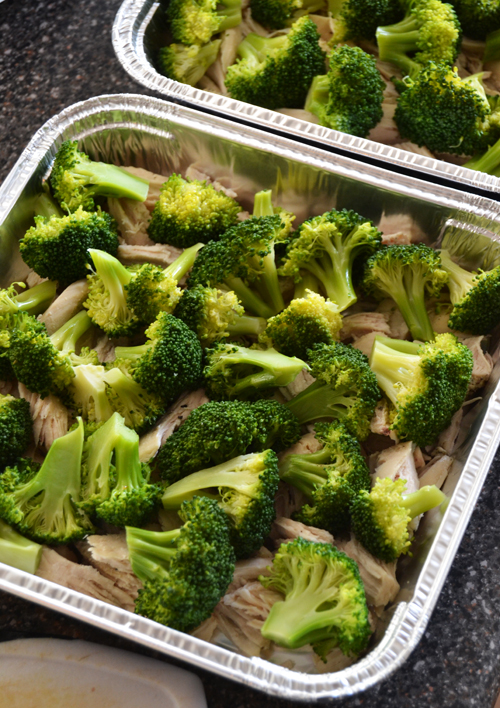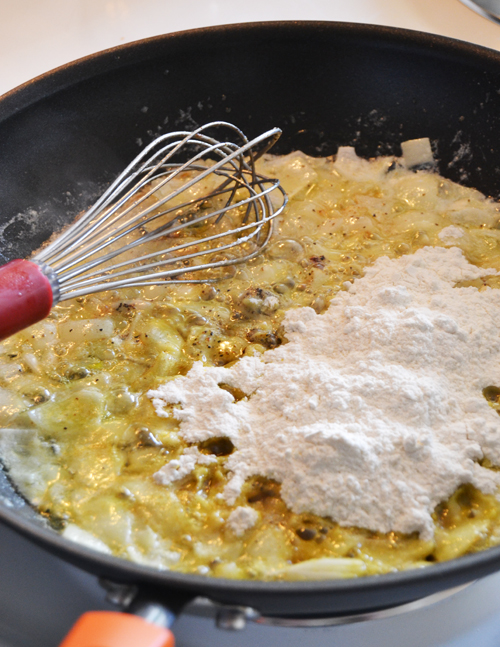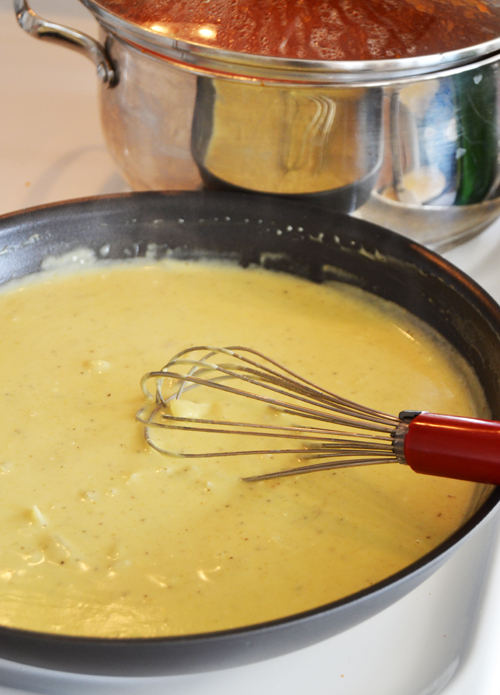 Enjoy this lovely weekend! ~ Jessica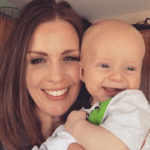 Child of God, Wife to Josh, Mommy to my four sweet children. Thankful for busy days filled with homeschooling, homemaking and loving my little family! And sneaking in sewing and pattern design whenever I can 🙂