I love fall! I especially like when apples go on sale. I almost inevitably end up with several bags that will go bad if I don't do something quick. Apple butter, my love of all fruity spreads, is better homemade. It's time to make homemade apple butter using a crockpot, horray!
Make Crockpot Apple Butter with Your Extra Harvest
Let's be honest, it's easier to buy apple butter though it's not always cheaper or tastier, OR fallish for that matter. If you find a sale on apples or happen to have a large leftover harvest, that is when I would say go for a full crockpot of beautiful apple butter. If you have a big enough crockpot, do 10 pounds of apples, if not, cut this recipe in half.
This apple butter is tasty, and so easily made in your crockpot. I pretty much just set it up and let it go with an occasional stir.
What type of apples should you use in apple butter?
I found that mixing the apple types made very tasty apple butter. I've used tart and sweet. Some may say use all Granny Smith apples, but that's too bland for me. I'd rather have a slightly sweeter apple mixed or alone than all tart. I recently tried all Gala apples in the butter, and it was excellent. I would try any apple except Red Delicious because they seem too soft and too sweet, hence delicious, but just for cutting up and eating.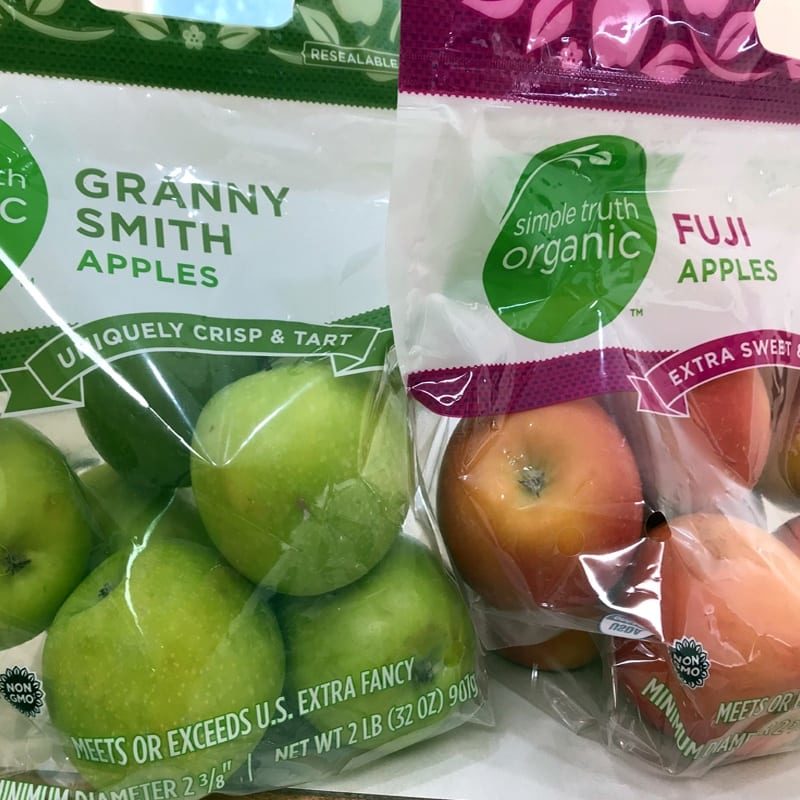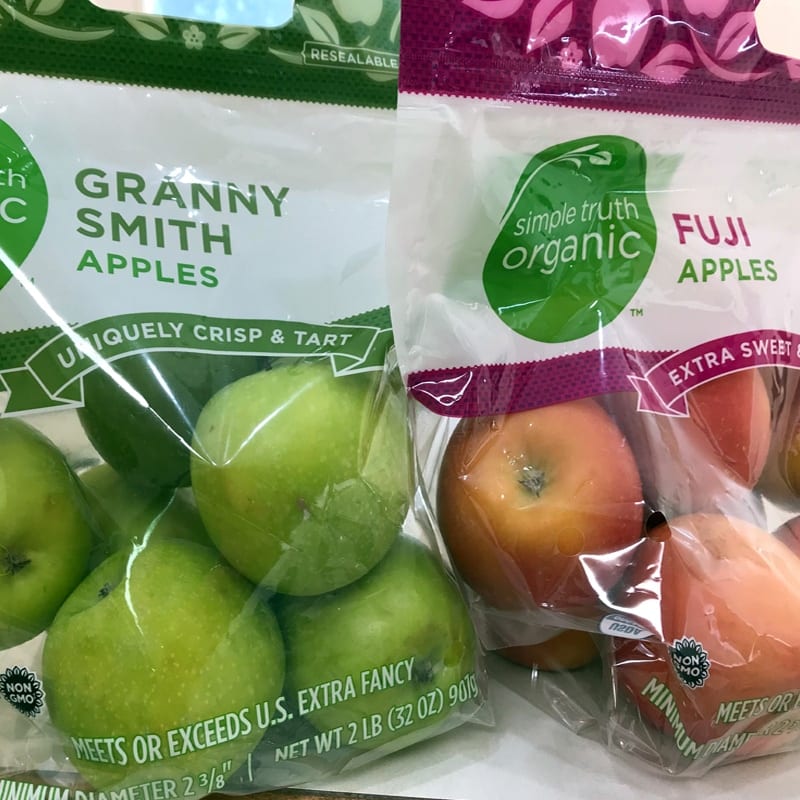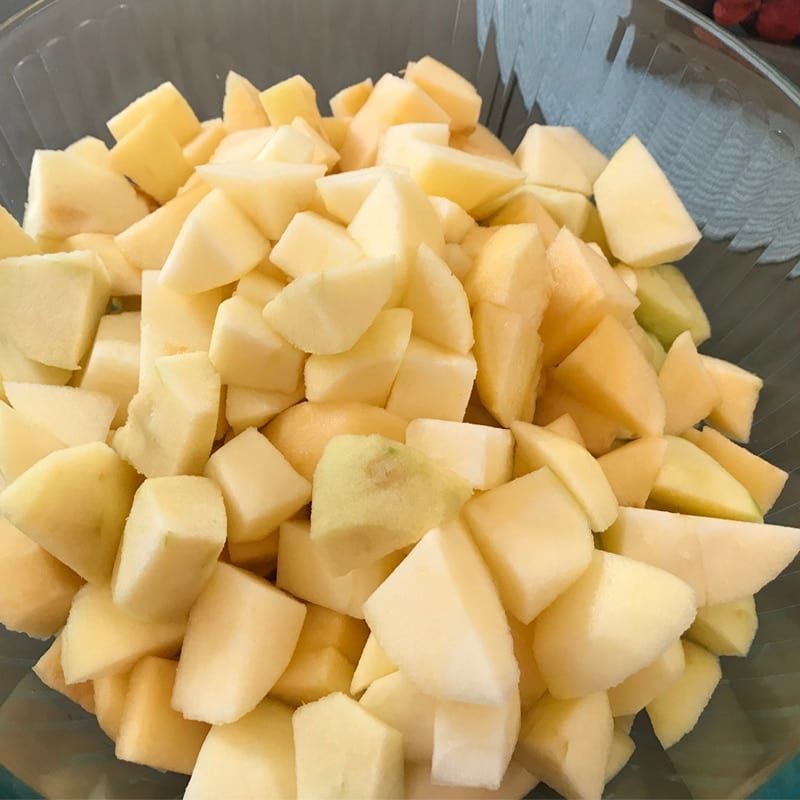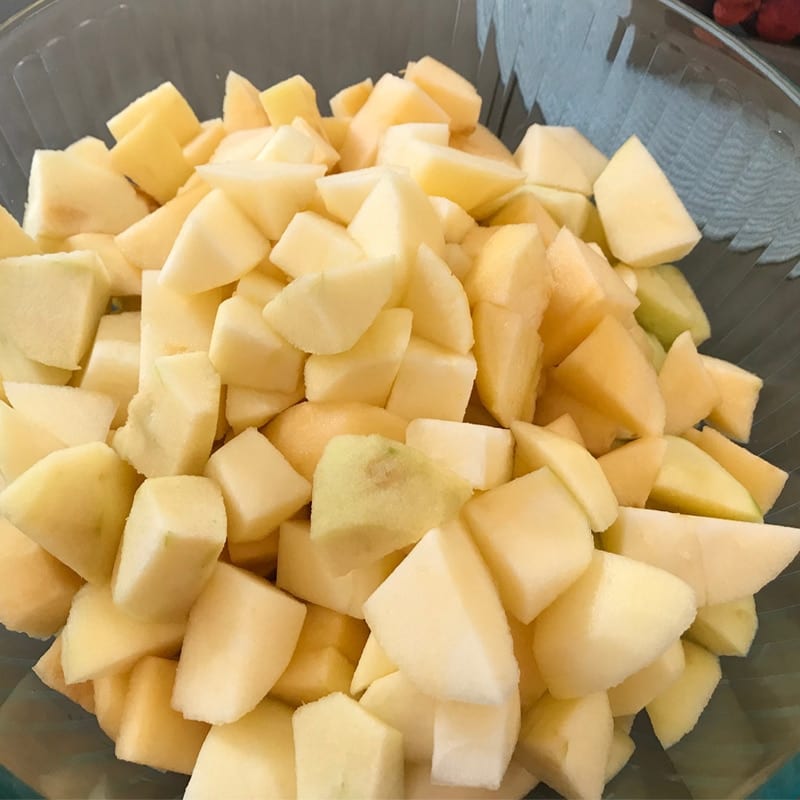 It takes a lot of apples to make apple butter. Purchasing apples on sale are the best choice because of this. Be creative in choice, I've tried several types. Once chopped in 2″ pieces, place them all in the crockpot.
Can I use apple juice instead of apple cider when making apple butter?

I would only use apple juice if it's unsweetened. Most apple juice has sugar in it.
As an alternative, try keeping boiled cider as a staple. I didn't have apple cider on hand today, but I keep bottled boiled apple cider syrup in the refrigerator. The expiration on boiled apple cider syrup is lengthy, far longer than juice or cider.
I used about 5 cups of water to 6 1/2 Tbsp. of boiled cider.
Add the cider, sugar, spices, and lemon, and put the lid on.
Can I make apple butter on the stovetop?
Yes. It will cook much faster and needs to be kept an eye on more often to prevent burning. It will most likely just take a few hours, follow the recipe and watch for the darkening of the apple mixture.
For a crockpot, cook for up to an hour on high, stir, cook another 1 1/2 hours on high. Turn the crockpot to low and cook overnight. I cooked mine for about 12 hours.
At this point, know your crockpot. I can't tell you exactly how long you should cook this because your crockpot may heat faster than mine. I have two crockpots, and my older one definitely cooks faster than my new one.
The best method is to watch for the darkening of the apples, mushing as they cook. (No mushing overnight, so just know your crock!)
After cooking, blend in batches until smooth. (Don't cool if you're processing them.)
Process the hot butter if desired, or store it in pint jars in the refrigerator. Let the butter cool slightly before blending if you plan to store it in the refrigerator. 5 pounds of apples makes 2 pints of apple butter, 10 pounds makes 4-5 pints.
Very delicious and rich! Enjoy!
Yield: 4 pints
Homemade Apple Butter Using a Crockpot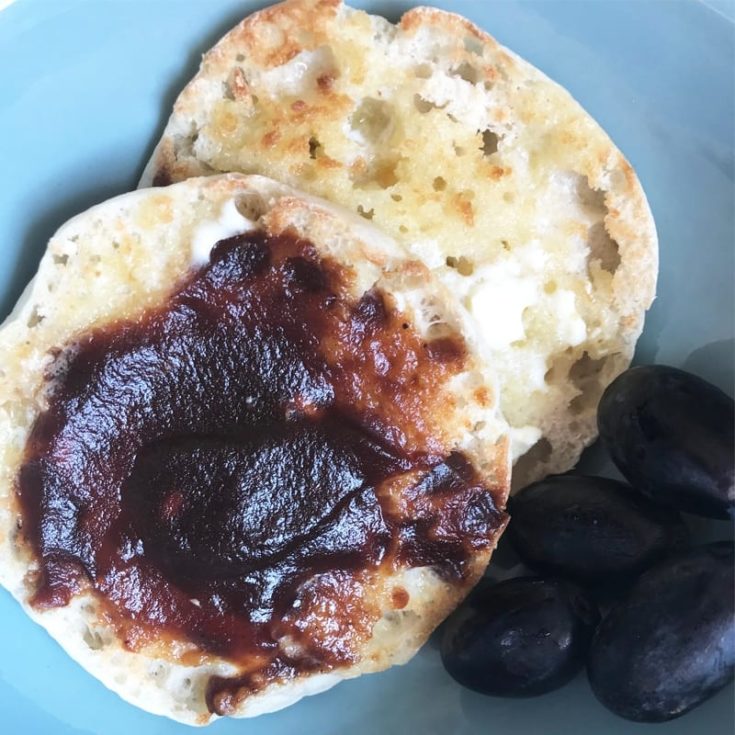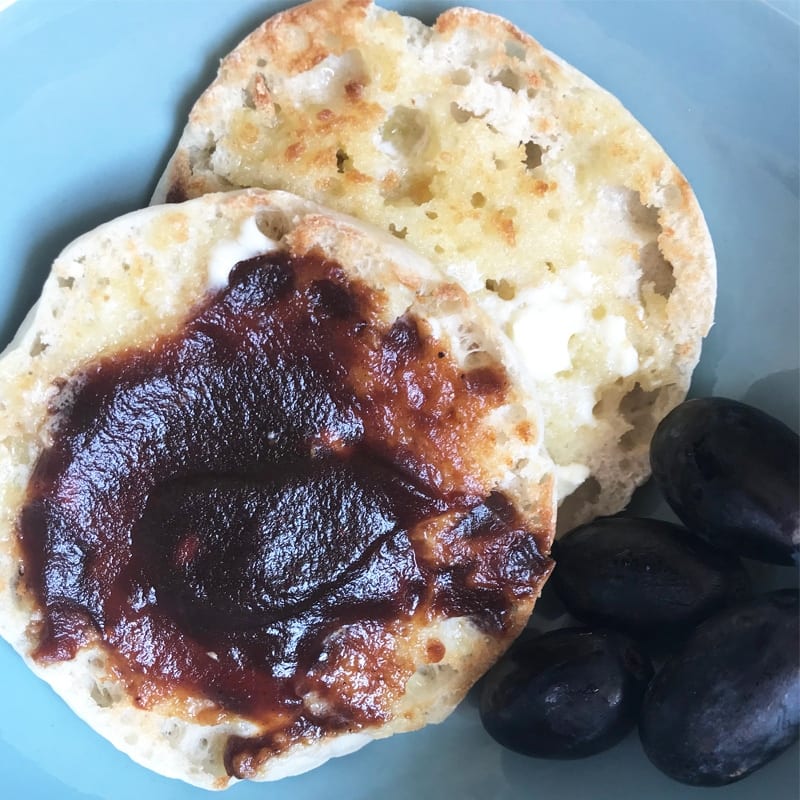 This is a beautiful little recipe for homemade apple butter. It's made in the crockpot, overnight preferred. It develops a rich taste that you'll absolutely love!
Total Time
12 hours
30 minutes
Ingredients
10 lbs medium apples
4 1/2 c. apple cider Or 4 cups water and 5 1/2 TBSP. boiled cider
1 c. granulated sugar
2 1/2 - 3 c. brown sugar
1/2 c. lemon juice fresh
1 tsp. sea salt
1 tsp. cloves
2 tsp. cinnamon
1 tsp. nutmeg
1/2 tsp. mace (optional)
Or 3 tsp. of apple spice
Instructions
Set your crockpot to high. Peel and chop the apples into 2" chunks, then add to your crockpot.
Pour the apple cider over the apples.
Add the sugar and spices on top of the apples.
Put the lid on let cook for an hour, stir. Cook for 1 1/2 hours.
Turn the crockpot to low and cook for another 8-12 hours. Stir occasionally. In the last hour remove the lid.
Cool and run through a blender to smooth it up. You can process this in a water bath (see a canning guide) or just refrigerate in jars.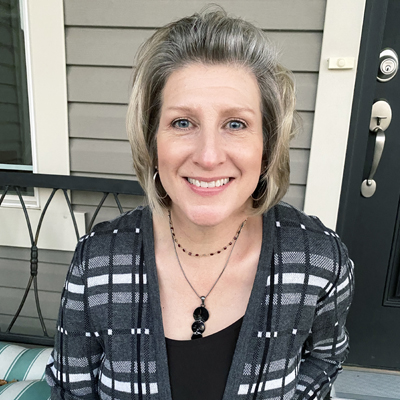 On Joyous Home, you'll find everything from food to handiwork, homeschooling to grace-filled living. Along with my daughter, Jessica, we love publishing and blogging about homemaking. We are children of Christ, and imperfect wives and homemakers. We're happy you're here!