Banana Oatmeal Yogurt Pancakes. Looking for something new for breakfast? I was. Even though this is just a new, and I think healthier, twist on pancakes, they are a good idea. I had remembered a friend talking about pancakes made just with oats, bananas and eggs like these a couple years ago. I'm so glad I gave it a try, I was very impressed with the outcome! Lots of protein and very filling. And my 18 month old loved them. An extra bonus is that the blender makes this a fast breakfast fix!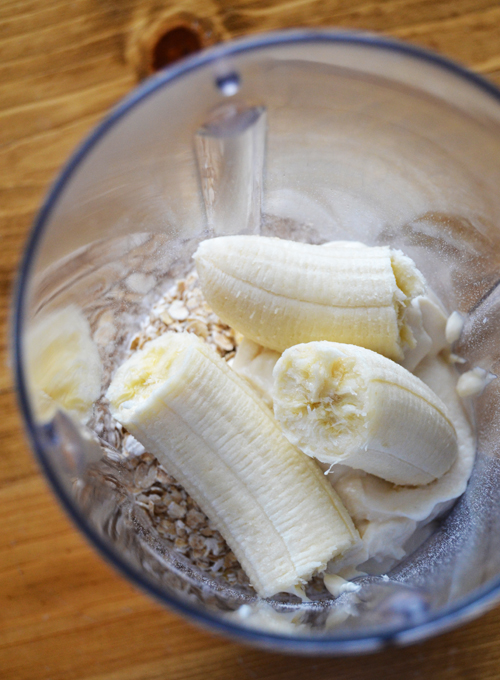 I found a couple basic recipes, but they seemed a little bland. I made mine a little more exciting with almond extract and cinnamon. And of course I think it helped to use Greek God's Honey Strawberry yogurt… just saying. Gave them a very fruity zip… like strawberry banana pancakes. Yum.
The only downside I could think of with this recipe is how much it made. Honestly, if I were making this recipe for a large crowd, not just for 4 or 5, it might not be a super money saving breakfast. I come from a large family, so I think this way. I think this is mostly because of the yogurt. To suggest a little help on this note, I'm thinking that the yogurt and milk are interchangeable. Perhaps try to replace a portion of the yogurt with milk if you are multiplying the recipe for a crowd. But keep as much of the yogurt as possible. Keep all of it if possible. It's yummy.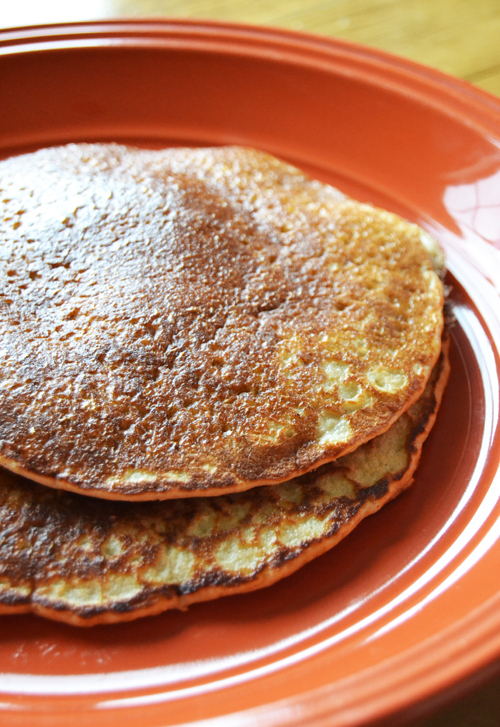 Banana oatmeal yogurt pancakes are going to make an appearance around here more often!
So, here's how you make them…
Banana Oatmeal Yogurt Pancakes
~ This recipe makes about 6 large pancakes ~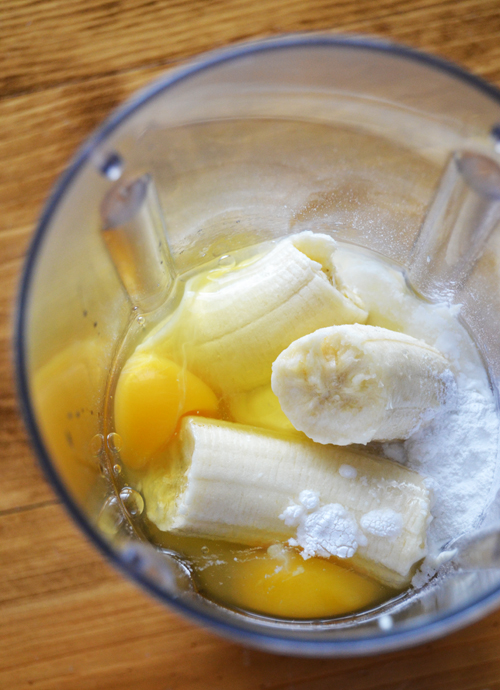 Combine in a high-power blender or food processor:
1 1/4 cups oats
heaping 1/2 cup Greek yogurt, plain or sweetened flavor
1 medium ripe banana
1/2 cup milk (whole milk or almond milk)
2 eggs
1/2 tsp. almond or vanilla extract
1 tsp. baking powder
1/2 tsp. sea salt
1/2 tsp. ground cinnamon
Blend on high for 1-2 minutes, until smooth and foamy. Let batter sit for 5 minutes to thicken up a little.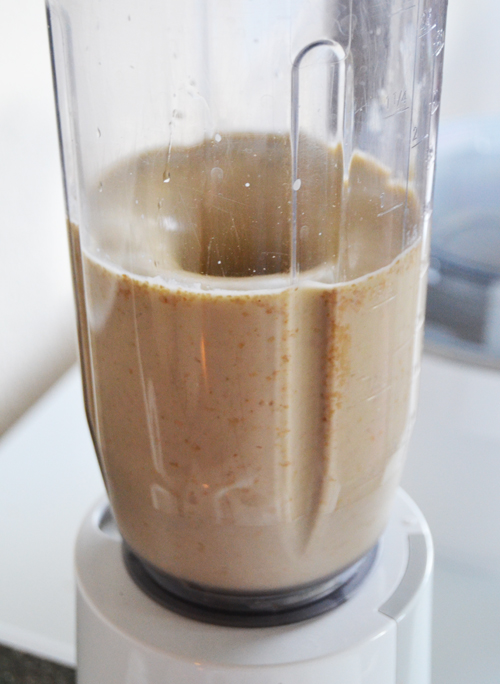 Heat a skillet over medium heat. Grease the skillet lightly with cooking spray or butter. Pour batter on hot skillet and cook until the underside is golden brown. Flip and cook the other side until golden. Spread with soft butter while you wait for the last side to cook.
Serve warm, topped with maple syrup and fruit or spread jam or extra yogurt on top.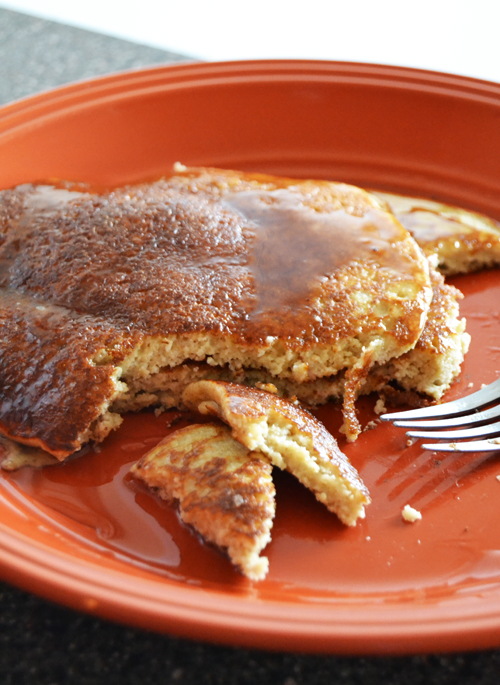 May you be blessed with joy in the Lord today as you serve your families today!
~ Jessica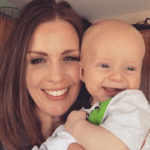 Child of God, Wife to Josh, Mommy to my four sweet children. Thankful for busy days filled with homeschooling, homemaking and loving my little family! And sneaking in sewing and pattern design whenever I can 🙂