Soft frosted sugar cookies. Storytime and baby kisses. Coloring and playing outside. Lots of laundry and cooking comfort foods on cold days. Sneaking in sewing during the quiet times (which aren't many!) Enjoying shopping days with grandma and aunts. Those are words that describe my days lately. So busy, but so sweet.
It's hard to get even little things accomplished on some days, but I'm learning that it's okay, it won't last forever. One day, I will actually have a seasonal project done before the season is over, but not today!
I finished a pattern for Hugs and Kisses. Just a little Valentine's Day doodle embroidery.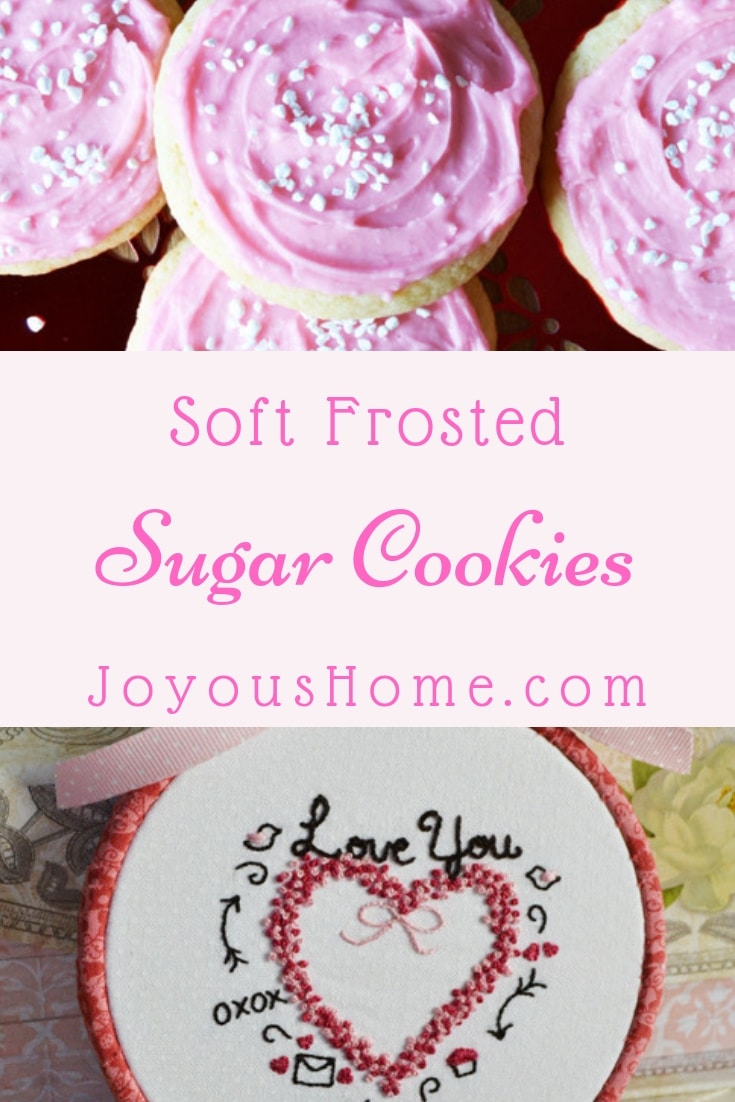 And as long as it's February, I can still do all Valentine's stitching I want, and so can you. 😉 This was a fun, fast little project. Would you love to stitch this? The pattern is available here in my Etsy shop.
I mentioned that soft frosted sugar cookies had been recent activity, so I must share our recipe for my favorite Valentine's Day cookies, or anytime soft frosted sugar cookies! I love these cookies – perfectly soft and chewy, and frosted with the fluffiest buttercream frosting. The girls and I have made these soft frosted sugar cookies our Valentine's Day baking tradition. Another great thing about this recipe? You don't have to chill the dough. I've experimented and couldn't tell a difference between chilled or not chilled. Both came out excellent.
[tasty-recipe id="10578″]
Happy Valentine's Day!
Jessica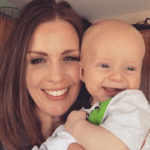 Child of God, Wife to Josh, Mommy to my four sweet children. Thankful for busy days filled with homeschooling, homemaking and loving my little family! And sneaking in sewing and pattern design whenever I can 🙂