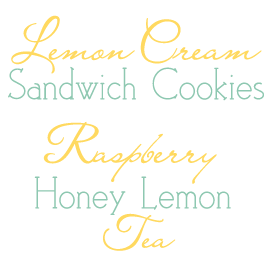 Lemon Creme Sandwich Cookies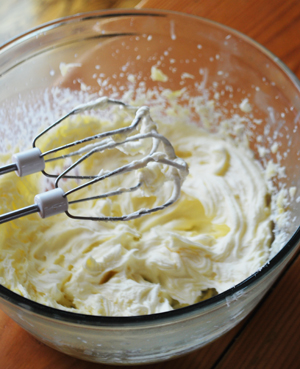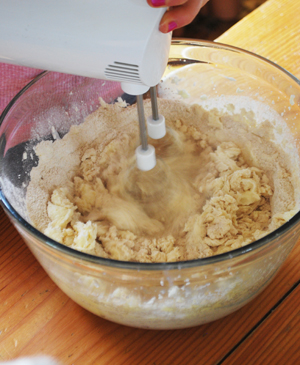 These lemon filled cookies are quick to make, tender, sweet and tangy… perfect for tea. We love the special baking ingredients available from King Arthur, and this recipe uses something they offer, lemon juice powder!
Directions:In a large bowl combine the following:
1 1/2 cups unsalted butter, room temperature
1 1/2 cups powdered sugar
1 tbsp finely grated lemon zest
2 1/2 tbsp lemon juice powder (available from King Arthur Flour, here)
1/2 tsp sea salt
1 cup unbleached white flour
2 cups freshly ground hard white wheat flour
1/4 cup milk
1. Cream together the butter and powdered sugar until fluffy, about 2 minutes. Add the remaining ingredients, and mix with the mixer just until flour is moist and the dough is just starting to come together. Use your fingers to finish pressing the dough together.
2. Divide the dough into two portions. On a lightly floured surface, roll each portion into a log, about 1 1/2″ in diameter. Wrap in plastic wrap and freeze for 2 hours. This dough can be made up to three days in advance, but if you would like to freeze the dough longer, wrap with additional plastic wrap and place a in a freezer bag.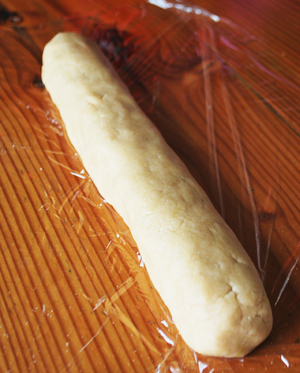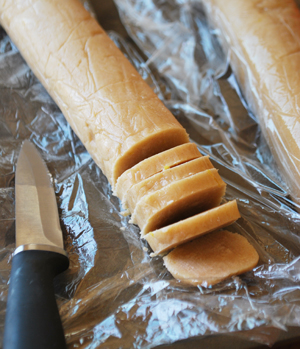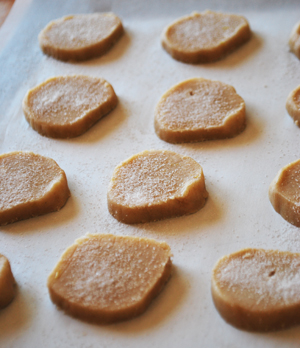 3. When ready to bake: Let frozen logs sit out for 15 minutes. Use a sharp knife to slice dough into 1/4″ slices. Place slices 1″ apart on a baking sheet lined with parchment paper. Sprinkle lightly with granulated sugar. Bake at 350 degrees for 15-18 minutes, until cookies are golden brown on the edges and set in the middle.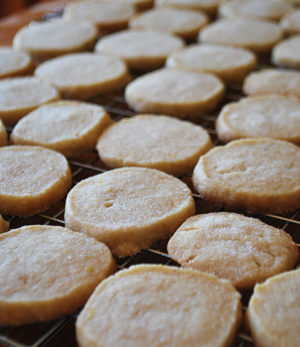 Let cookies cool completely. Time to fill them!
Lemon Cream Filling
In a bowl combine the following:
6 oz. cream cheese, softened
2 tsp. lemon zest, finely grated
2 tbsp. lemon juice powder
2 1/2 cups powdered sugar
2 tbsp. half & half
Use a hand mixer and mix on low speed until ingredients are combined. Then continue on high speed for 2 minutes, until the filling is fluffy. The filling should be thick, but if it is too stiff, add one more tablespoon of half & half.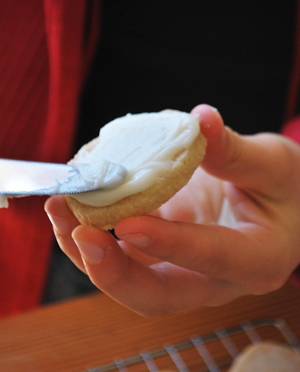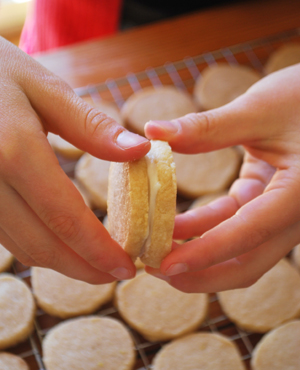 Spread 1 1/2 tsp. of filling on the un-sugared side of the cookie, and top with another. Finished! Store cookies in the refrigerator for up to one week. Let sit at room temperature for 30 minutes before serving.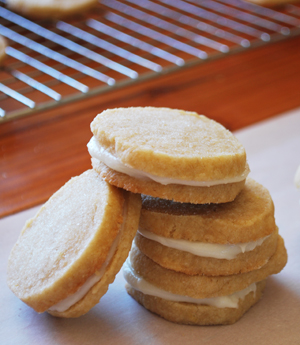 Raspberry Honey Lemon Tea
The weather is warming, we are ready for cold teas again! Our family loves raspberry herbal tea, specifically the Celestial Seasonings Raspberry Zinger that we used for this recipe.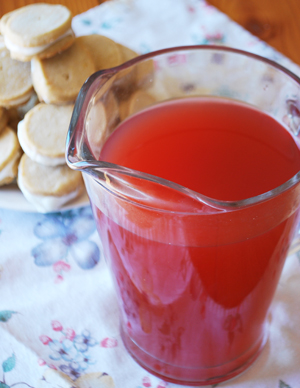 In a large saucepan, bring 8 cups of water to a boil. Add 6 Raspberry Zinger tea bags and steep for 6-7 minutes. Remove tea bags and add:
1/2 cup fresh lemon juice from one lemon, strained1/2 cup honey
Chill in a glass pitcher until cold. You can serve this with fresh leaves in glasses, and ice cubes made from fruit juice or lemonade. Enjoy!