Do you know how making rice cereal treats is so much fun because of how simple they are? These Salted Peanut Bars are exactly the same way. Such a yummy treat to put together on a fall afternoon. I love how these bars have a perfect balance of sweetness and saltiness, with a lovely texture of slighty chewy fudge. So good!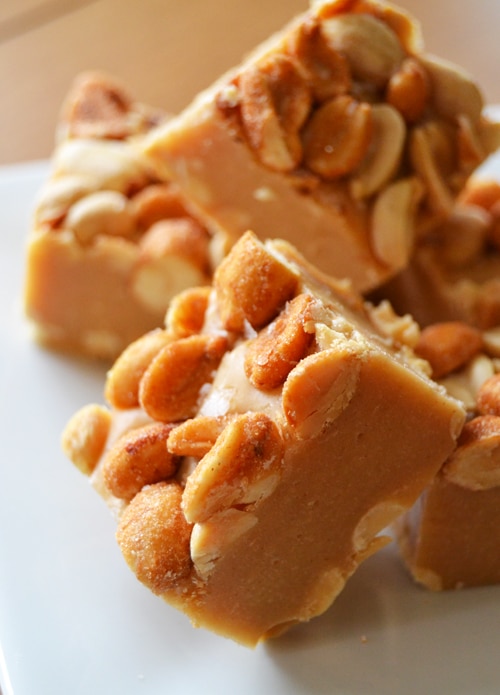 Salted Peanut Bars
Use dry roasted salted peanuts or honey roasted peanuts. I used a mix of both, yummy! You need 3 1/2 cups of peanuts total.
After topping the bars with the last half of the peanuts, I sprinkled flaked sea salt over the top. This last touch is a must! We used Maldon's Sea Salt Flakes, you can order it here from Amazon, or use your favorite flaked sea salt. Makes about 35-40 1 1/2″ square bars.
Spray a 9″ x 13″ glass or metal cake pan with non-stick cooking spray or grease with coconut oil. Line with parchment paper so the edges overhang on two sides, as shown below. The overhanging parchment will serve as "handles" later when you are ready to remove the candy from the pan.
Sprinkle 1-1/2 cups peanuts (salted dry roasted or honey roasted) evenly in the bottom of the pan.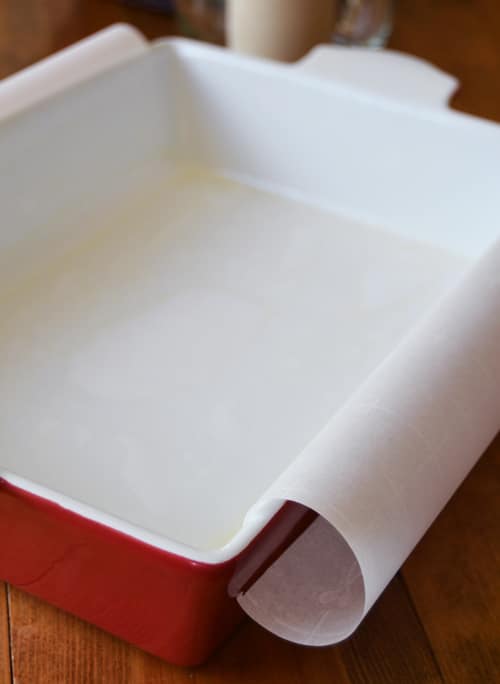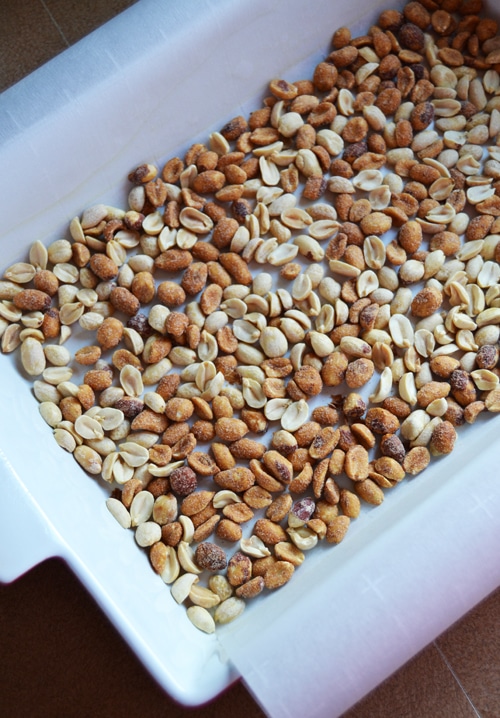 In a saucepan, melt together over low heat:
1/2 cup butter
1 10 oz. bag tiny marshmallows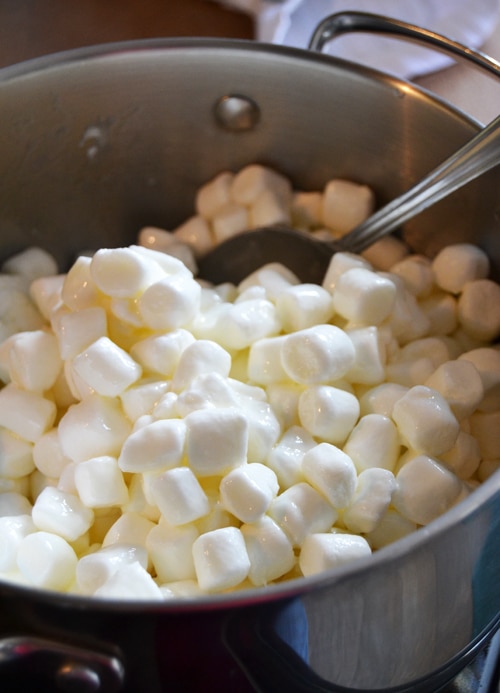 When the marshmallows are almost completely melted, add:
1 12 oz. bag peanut butter flavored chips
1 14 oz. can sweetened condensed milk
1/2 cup creamy peanut butter
Continue to stir over low heat just until the mixture is smooth. Remove from heat.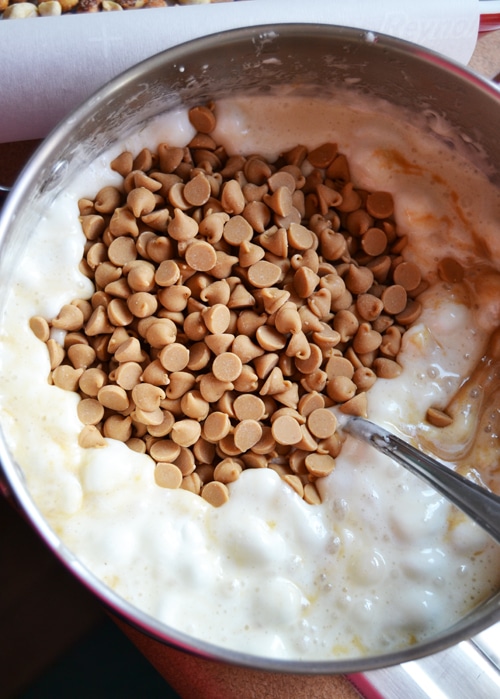 Quickly pour over peanuts and smooth evenly to the edges with a rubber spatula. Sprinkle with remaining 2 cups peanuts.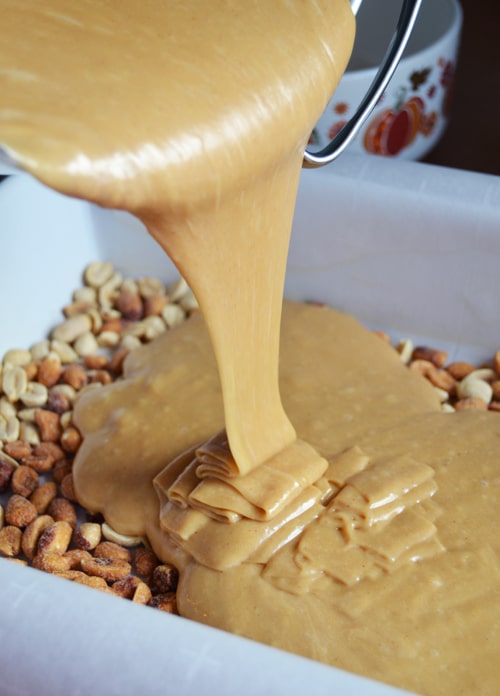 Distribute the remaining 2 cups peanuts evenly over the top, and sprinkle generously with flaked sea salt (about 2 tsp.).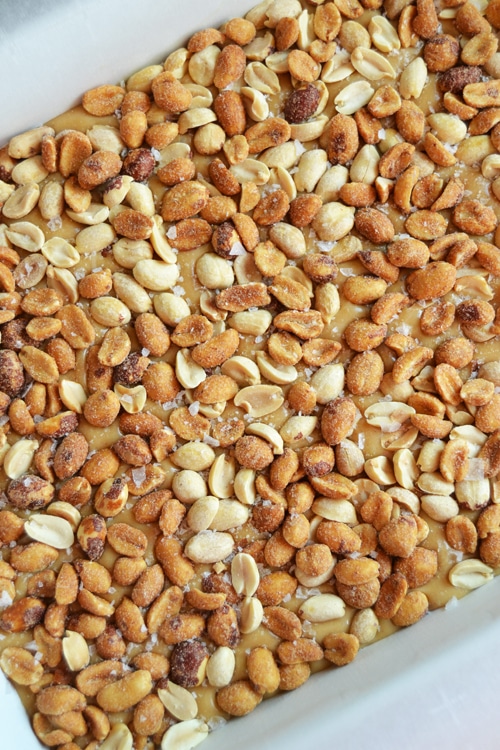 Cool candy completely, at room temperature or in the refrigerator. When the candy has finished cooling, use the parchment paper handles to lift the candy from the pan. Cut into bars. Keep stored in the refrigerator.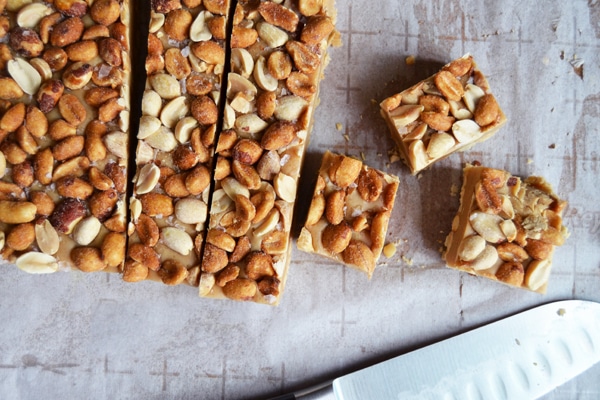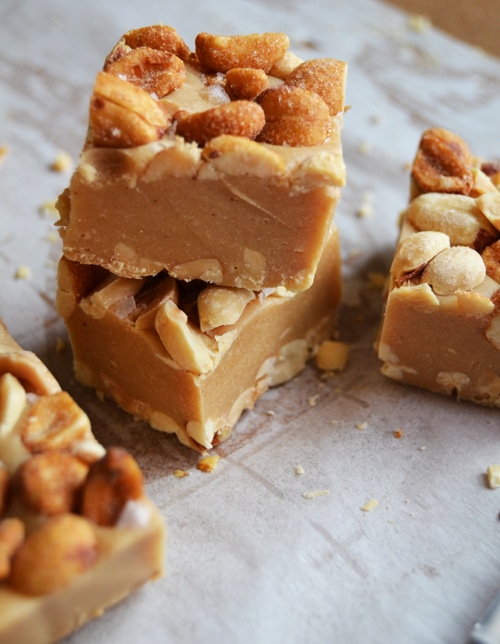 Enjoy the falling leaves and chilly afternoon walks! ~ Jessica
 Looking for another Fall treat?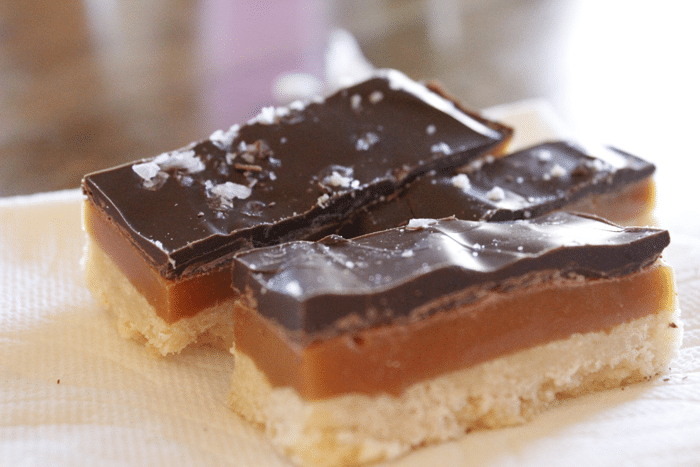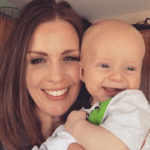 Child of God, Wife to Josh, Mommy to my four sweet children. Thankful for busy days filled with homeschooling, homemaking and loving my little family! And sneaking in sewing and pattern design whenever I can 🙂