If there is one thing our family eats a lot of, it's salad. We eat salad up to four times a week with dinner, not counting what mom and I consume for lunches. That adds up to a lot of salad dressing consumed as well! There are only a few different dressings we like, ranch is on top.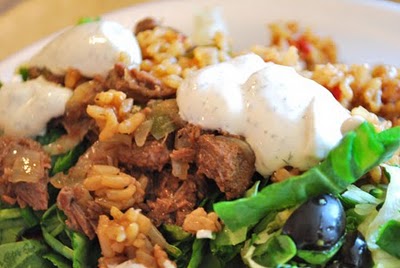 We usually buy the bulk size mix at the store, but that's proving a little pricey with how much we use of it. Also, it can be salty, and fresher herbs and spices really add a yummy kick to it.
The other night we were completely out of mix, so I opened the cabinet and made my own. The result was so yummy (the kids were licking their plates), I don't think we are going to be buying the mix again.
The recipe I originally concocted in my head included fresh parsley and chives. The refrigerator was not stocking those ingredients at the moment, but I've added them to this recipe anyways. If you don't have either of those two ingredients either, don't worry, the dressing was delicious without them!
Happy Monday! Jessica
[tasty-recipe id="1013205″]