This is probably one of our favorite Christmas cookies. Russian Tea Cakes is a traditional cookie recipe in most homes, and we've made them every year for as long as I can remember.
Russian Tea Cakes
In my house growing up, among the other Christmas cookies at the table, there was always a tin of powdery little Russian tea cakes. These are typically just a soft, round, shortbread cookie. They crumble and melt with every bite, and are perfect with coffee.
There aren't any real tricks to making Russian tea cakes. Except be careful with the amount of each ingredient. Too much sugar or not enough flour will cause them to spread.
Whisk up the flour and salt first. Cream the butter, sugar and vanilla. The nuts need to be finely chopped.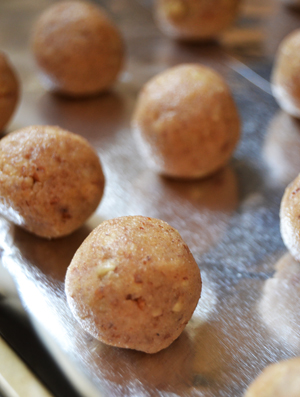 I bake them on parchment paper in 1″ balls.
The temperature is low at 325 degrees. Check them after 20 minutes, but they normally take at least 25 minutes. You don't want to burn these cookies!
Cool slightly and then drop them into powdered sugar.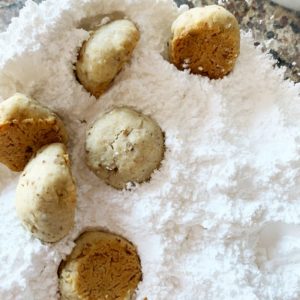 Place on a rack and cool again. Dip once more into the powdered sugar.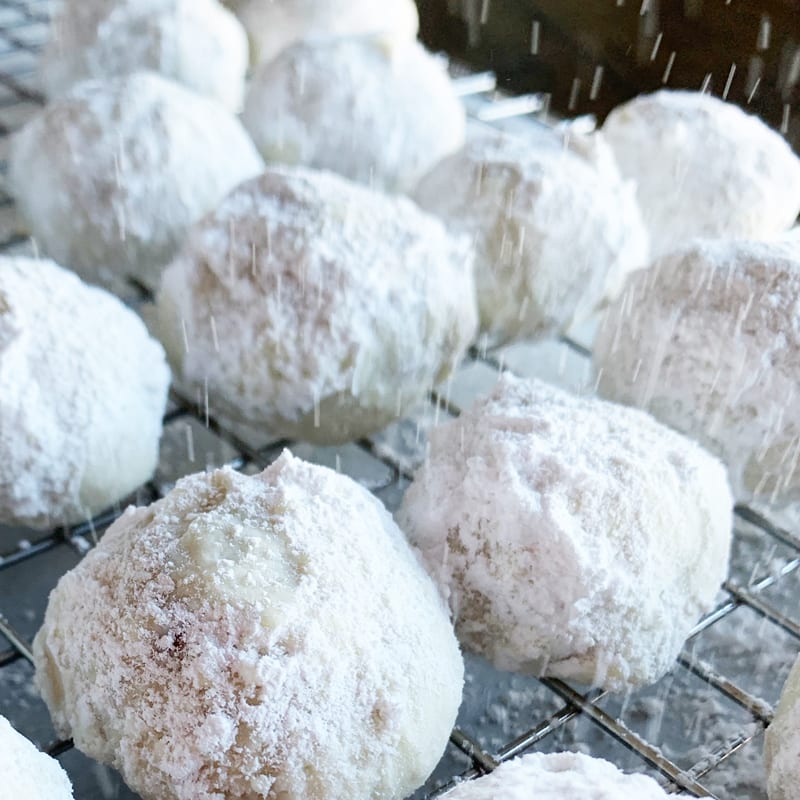 Brew the coffee, these cookies are delicious for breakfast!
Yield: 2 1/2 dozen
Russian Tea Cakes Recipe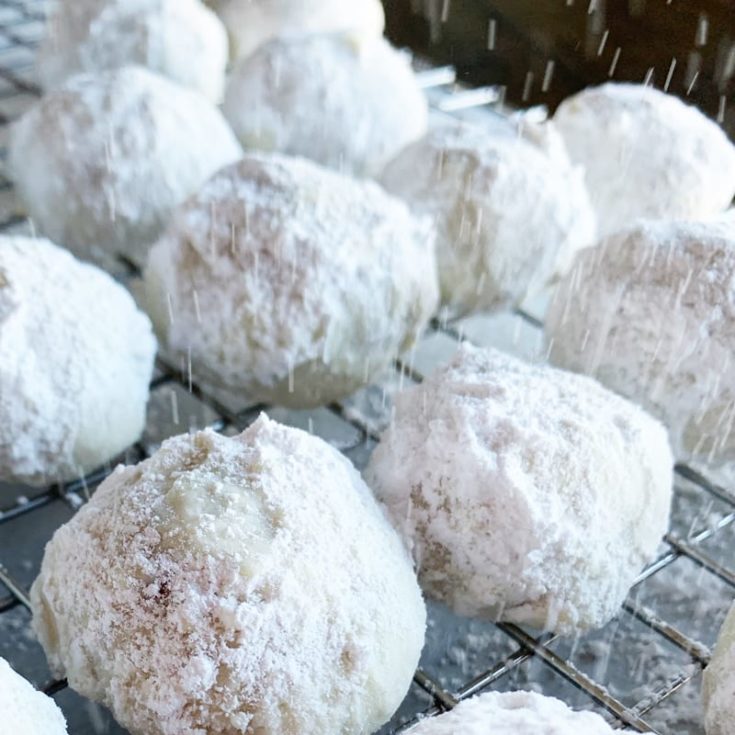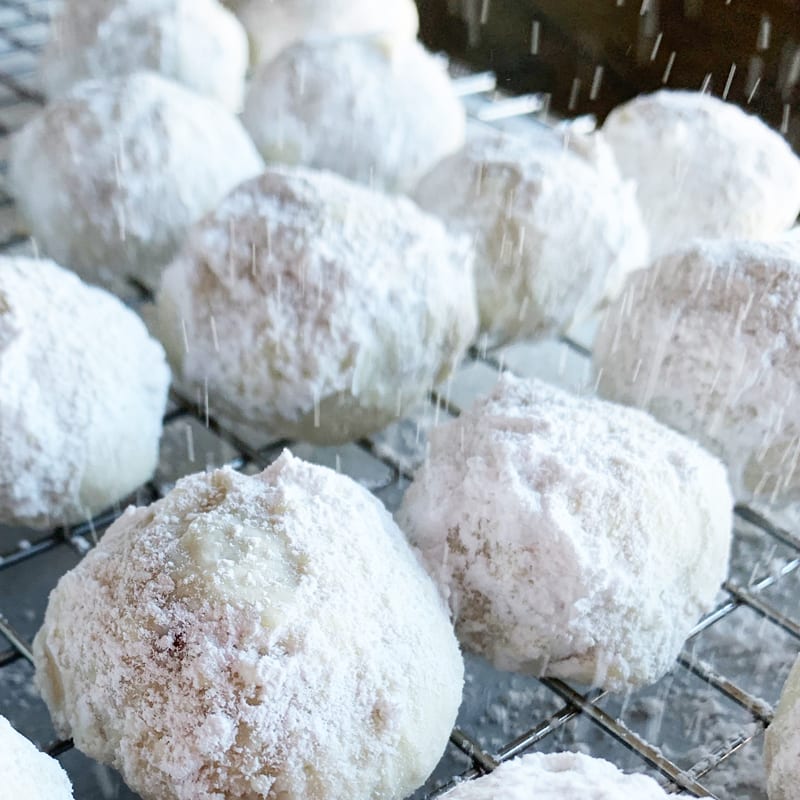 Russian Tea Cakes are a traditional celebration cookie. This is our recipe from childhood.
Ingredients
1 c. soft butter
1/4 c. sugar
2 c. flour
1/2 tsp. salt
2 tsp. vanilla
2 c. finely chopped nuts
2 c. + powdered sugar for rolling
Instructions
Whisk together the dry ingredients.
Mix the butter, sugar and vanilla together.
Stir in the finely chopped nuts.
Make 1" balls and place on parchment paper. Bake at 325 degrees for 25 minutes.
Cool slightly, roll in powdered sugar. Once completely cool roll again in powdered sugar.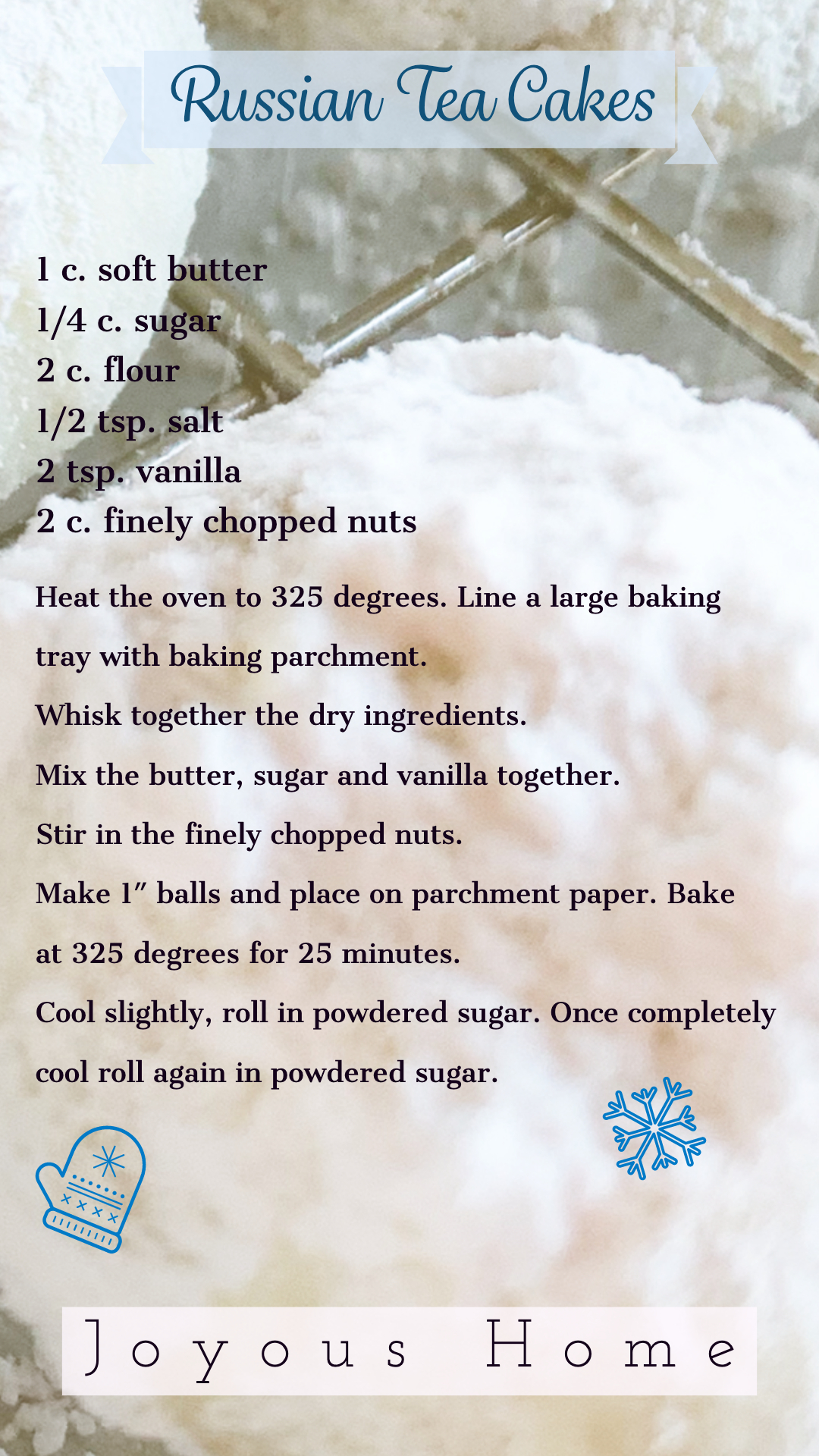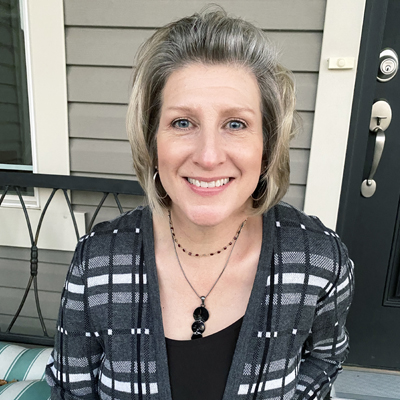 On Joyous Home, you'll find everything from food to handiwork, homeschooling to grace-filled living. Along with my daughter, Jessica, we love publishing and blogging about homemaking. We are children of Christ, and imperfect wives and homemakers. We're happy you're here!