Sweet, moist, fresh cranberry bread. I love cranberries… but you can only make so much cranberry sauce between Thanksgiving and Christmas, SO – Here is a simple recipe to make something sweet and yummy with all of those crispy, red berries.
This bread was extra moist, with just the right amount orange zest, and the cranberries didn't sink to the bottom! My husband enjoyed it and ate half of the loaf… and he does not like cranberries at all. So there you are. Proof that it's delicious!
A Christmas tea sounds nice, doesn't it? Just an idea.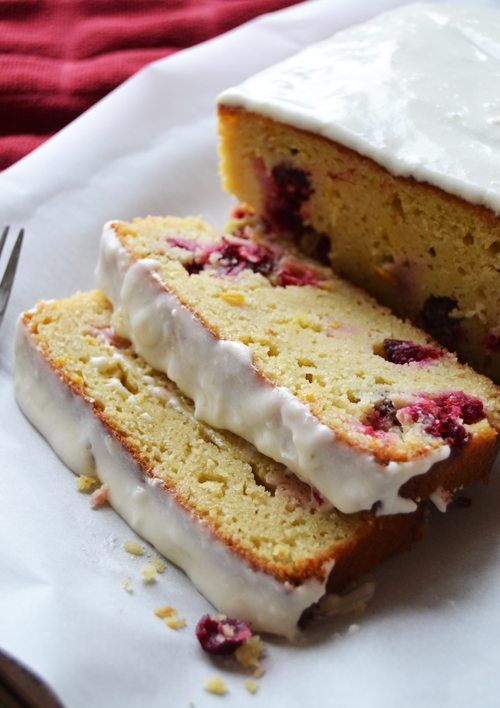 Fresh Cranberry Orange Bread
Before you start, wash and sort the cranberries. Remove any brown, shriveled berries and then pat them dry with a clean towel. In a medium bowl, combine:
1/2 cup butter, softened
1 cup sugar
2 large eggs
1 cup sour cream
2 tsp. orange zest
2 tsp. vanilla
Mix on high speed until light and creamy (it will be a bit thin, don't over beat).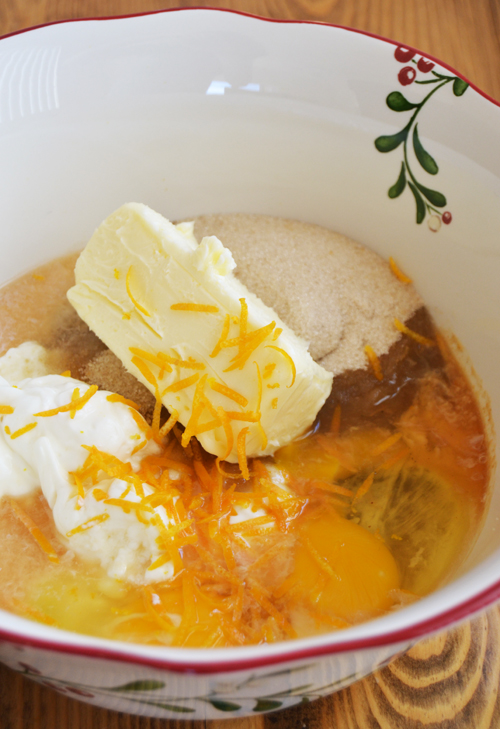 Add:
1 1/2 cups unbleached
1 1/2 tsp. baking powder
1/2 tsp. baking soda
1/2 tsp. sea salt
Mix just until blended. Stir in 1 1/2 cups fresh cranberries.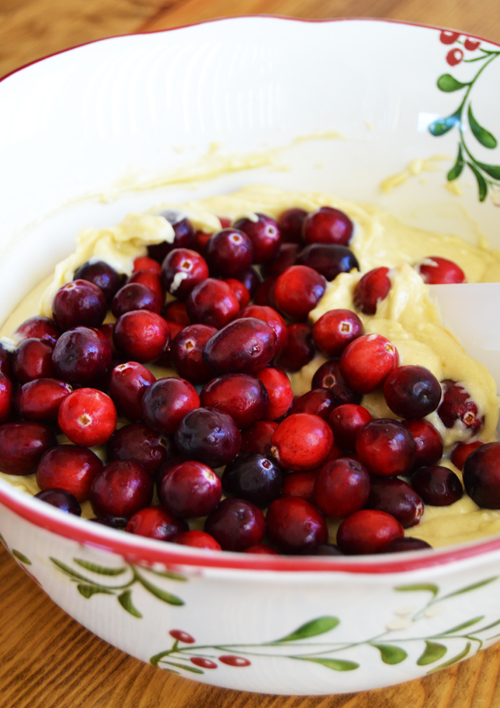 Pour into a greased 8 x 5 inch loaf pan. Bake at 350 degrees for 45-50 minutes, or until a toothpick inserted in the center comes out with just a few moist crumbs (crumbs, not batter!) on it. Cool for 15 minutes and then turn out on to a rack to finish cooling completely before glazing.
Cream Glaze
In a small bowl, whisk together:
1 cup powdered sugar, sifted
1/4 cup heavy cream
1 tsp. vanilla
Whisk until smooth. Spread over cake.
Doesn't that just look like it needs some coffee with it?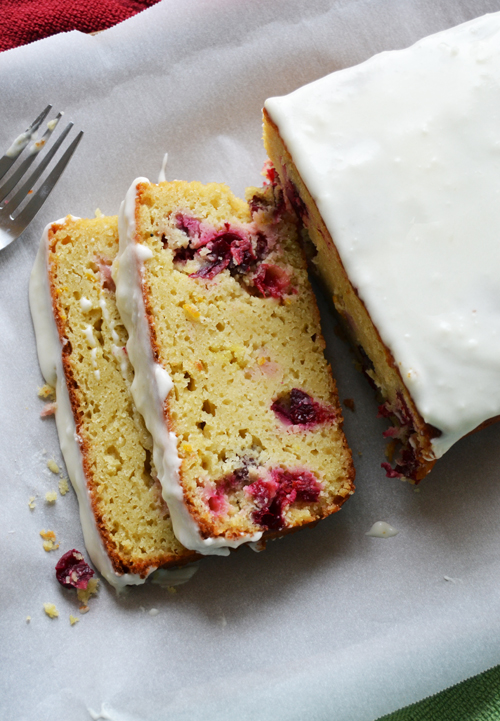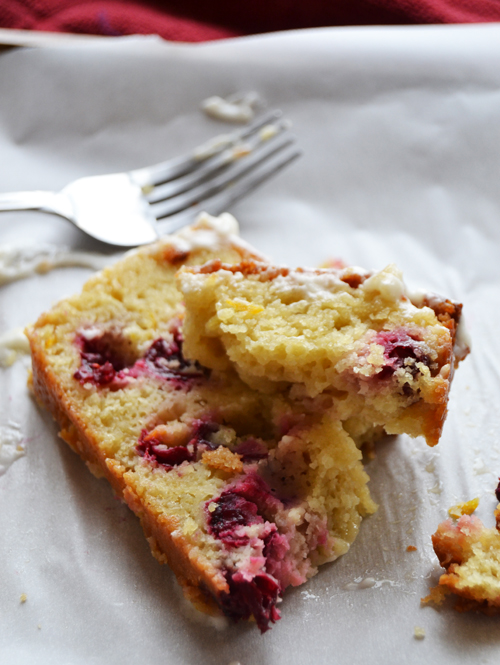 Have a very Merry Christmas week… and bake lots of yummy treats! ~ Jessica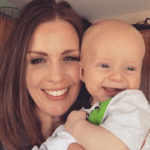 Child of God, Wife to Josh, Mommy to my four sweet children. Thankful for busy days filled with homeschooling, homemaking and loving my little family! And sneaking in sewing and pattern design whenever I can 🙂