I've always wanted a cast iron skillet. I like the idea of packing good eats into it and putting it the oven to bake up – there's something dessert and dinner comfortable about that idea. I've always thought the cast iron skillets were just too small for our us. My sister offered me one she just hadn't used much, so gave it a go! My husband seasoned it up and I made my first skillet chocolate chip cookie. It came out perfect, and no sticking. I'm hooked. I want an 18″ cast iron skillet.
What can you say about a big chocolate chip cookie. It's big, it's soft and very much in need of my favorite coffee ice cream.
Cast Iron Skillet Chocolate Chip Cookie
The first thing you want to do is melt the 9 tablespoons of butter in your skillet. I browned mine to give the cookie a nutty flavor. It's not hard to brown butter, just don't burn it. I used the splattering of butter as a gauge for time, it took about 5 minutes for it to die down and the butter had a nice light brown color. Perfect. TRANSFER to another bowl.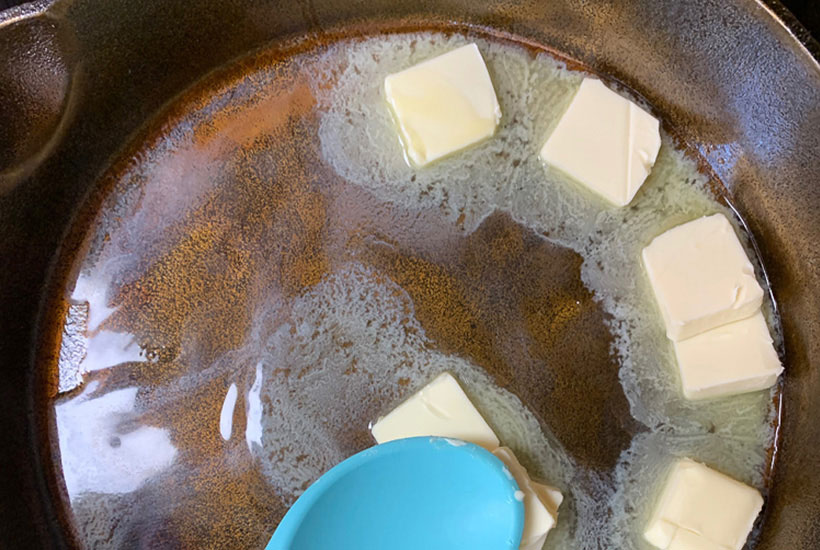 Next you'll add 3 more tablespoons of butter – let it melt in, add your sugar, salt and vanilla. Whisk. Make sure it's cooled off and whisk in your eggs. Whisk until nice and smooth!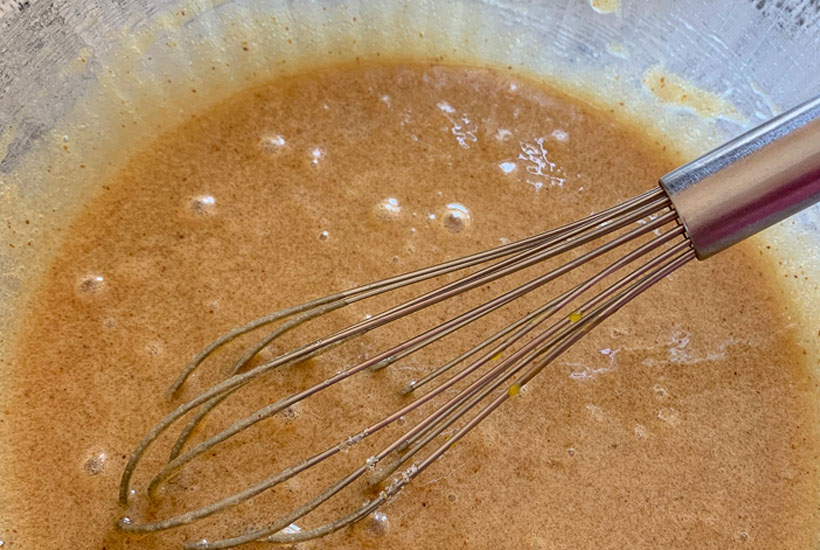 Whisk in flour a little at time, until a dough forms. It's okay to start mushing it altogether with your hands.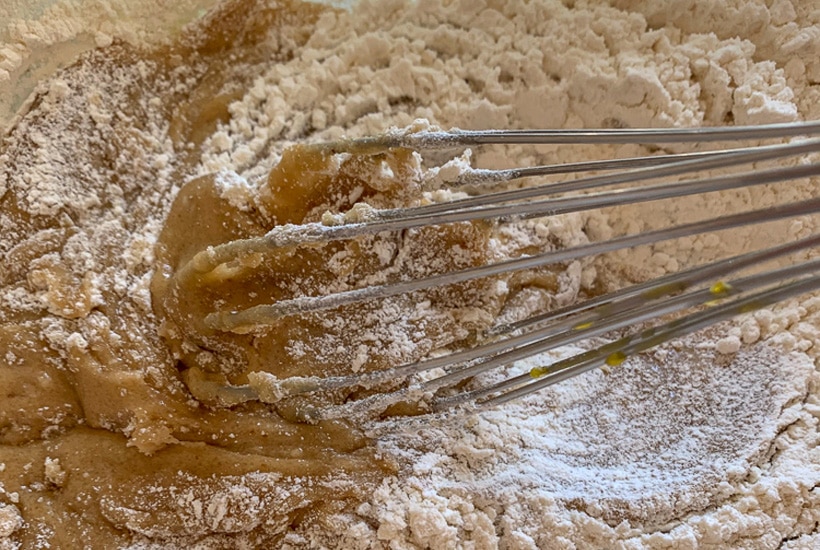 Add the chocolate chips and form your dough.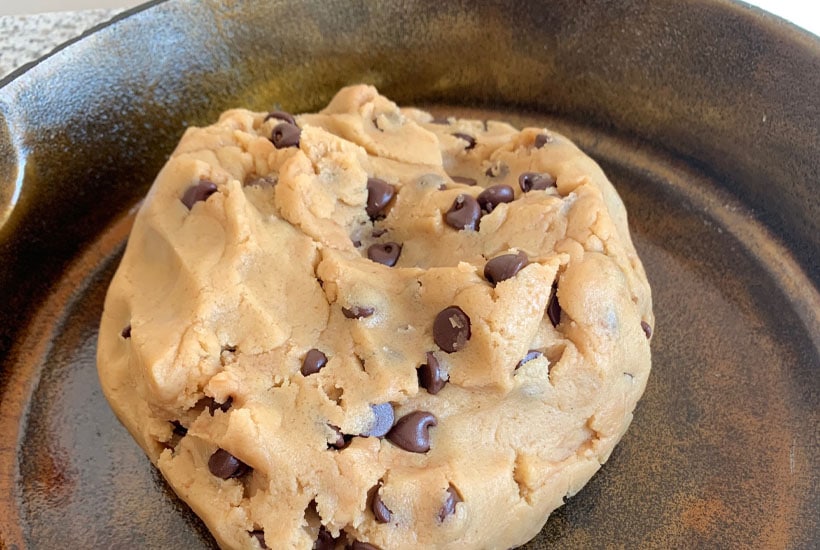 Press it in and bake it up. It's a perfect chocolate chip cookie dessert. I made my slices smaller and can easily get 10 out of this dessert. Serve with coffee ice cream!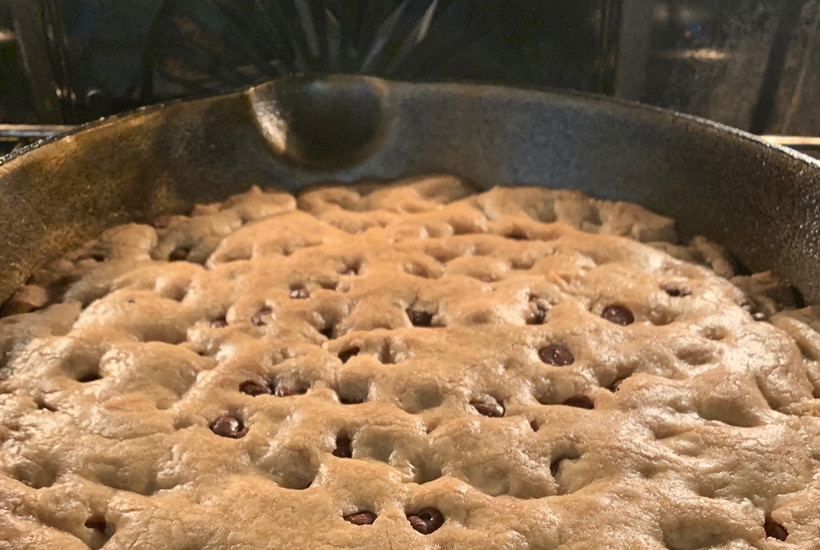 Enjoy.