Pumpkin Spice Whipped Cream. Made at home with sweetened whipping cream and spices. How could you not love something so simple as that? I love going to the grocery store at this time of year. So many yummy flavors of the season in foods and drinks. I noticed the pumpkin spiced whipped cream the other day in the grocery store, but honestly, there are so many things you could spend an extra $5.00 on, I decided to skip it. I realized when I got home though, that I had everything I needed to make some myself. So I did.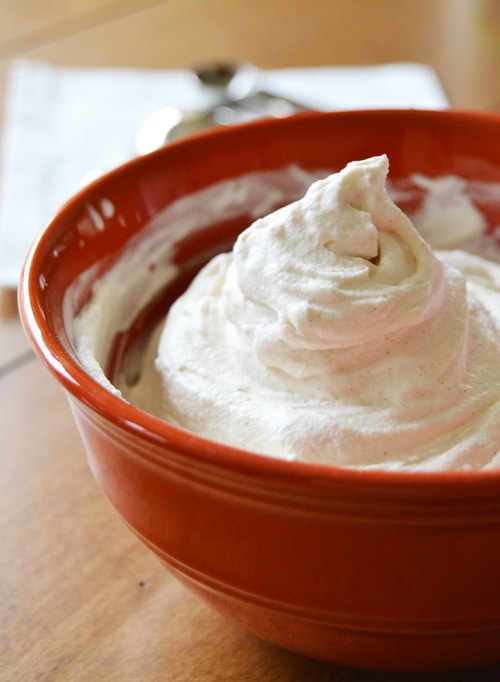 There is nothing like a dollop of real whipped cream on a hot drink… And unlike the canned whipped cream, it doesn't quickly melt away within a minute into your drink. Real whipped cream adds a latte-like, frothy cream topping, and sticks around so you can actually enjoy it.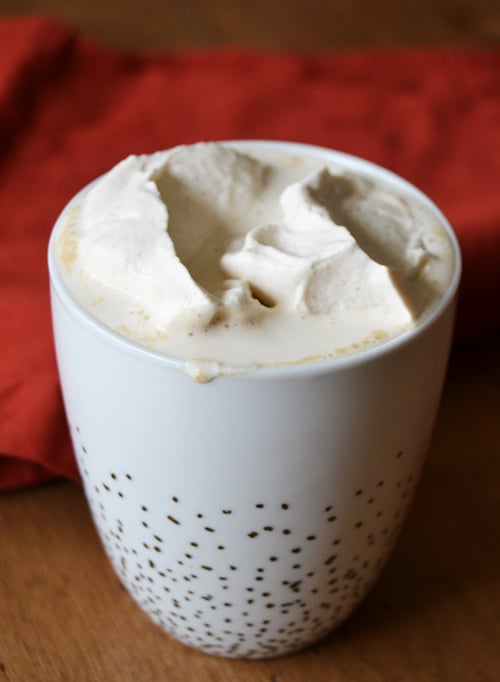 Pumpkin Spice Whipped Cream
I added powdered sugar, but I decreased the amount in the recipe from what I used. Little too much. I didn't think it would be too sweet when I plopped some in the whipping cream, but I prefer it less sweet. You can add more or less to your taste.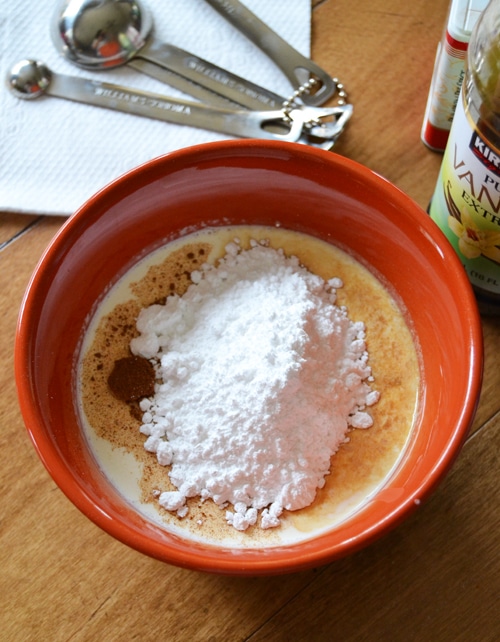 In a small glass or stainless steel bowl (chilled in the refrigerator for a few minutes is best), combine:
1 cup cold whipping cream
2 tbsp. powdered sugar
1/4 tsp. pumpkin pie spice
1/2 tsp. vanilla extract
Whip on high speed with a mixer until stiff peaks form. Done! How easy is that? Keep stored in a covered container in the refrigerator. Makes about 1 1/2-1 3/4 cups.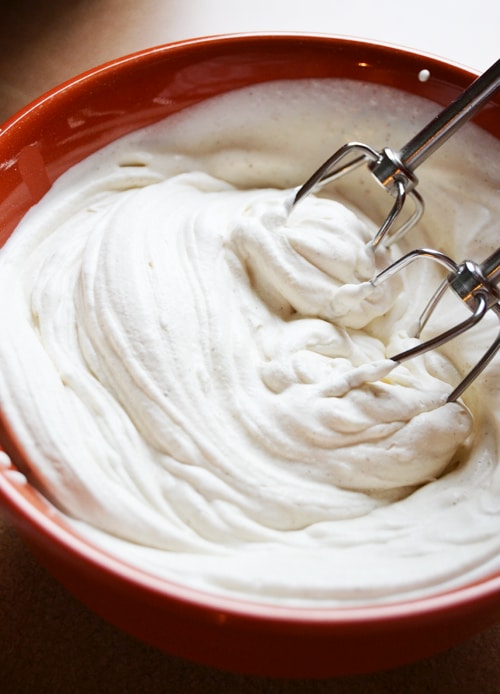 A fast and yummy fall treat…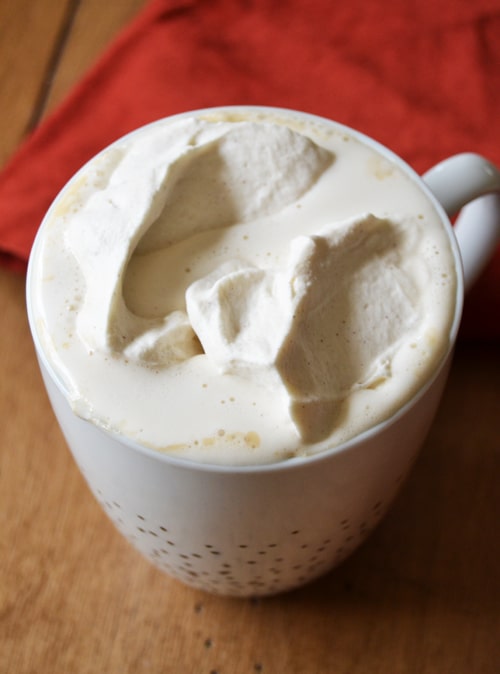 One treat always needs another so it's not lonely, so how about making some…
Chocolate Butterscotch Biscotti: Click here for the recipe!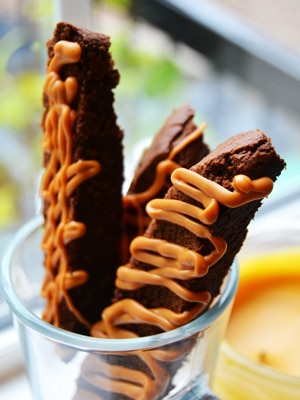 Have a happy fall day! ~Jessica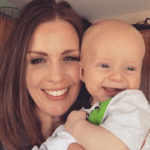 Child of God, Wife to Josh, Mommy to my four sweet children. Thankful for busy days filled with homeschooling, homemaking and loving my little family! And sneaking in sewing and pattern design whenever I can 🙂