We love making this cake at Christmas. Rum cake was my father's favorite dessert this time of year, and he made it very tasty. We tried using our own white cake recipe from scratch. We found that a white cake mix worked great to show how to make our best rum cake.
Our Best Rum Cake
To prepare your cake pan: Spray your bundt pan with a non-stick spray. 
Toast the chopped nuts and set them aside to cool while you prepare the batter. I mixed the cake mix, sugar, cornstarch, vanilla, water, oil, and rum with a whisk.
Watch our quick video on how to make this cake!
I used a beater to beat in the eggs. Don't overmix your cake batter. Spread the delicious batter into the pan. Bake! The house is going to smell very good.
Poke deep holes into the cake with a toothpick. Pour hot sauce evenly over the warm cake (still in the pan!), a little at a time, until all of the sauce is absorbed.
Cover the cake with plastic wrap and in the refrigerator (yes, still in the pan!) overnight. Before serving, loosen the edges by running a sharp knife around the outside of the cake, then invert the cake onto a pretty cake plate.
Yield: 14 Slices
How to Make our Best Rum Cake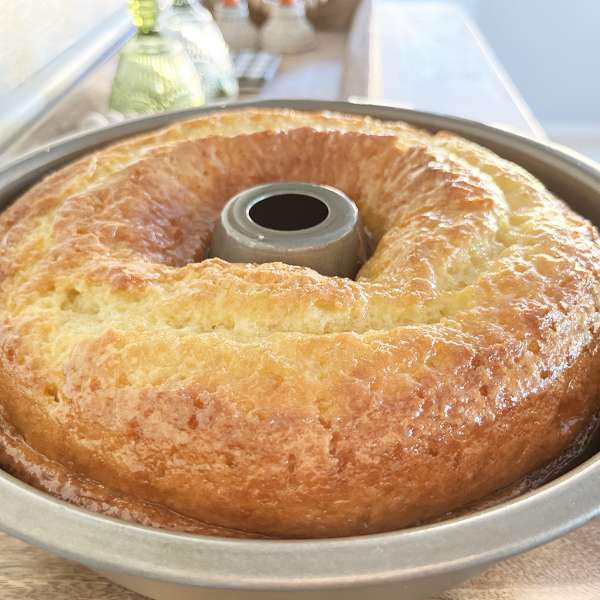 Our rum cake has a sweet outside coating and a moist inside crumb!
Total Time
10 hours
53 minutes
Ingredients
1 c. finely chopped pecans (if desired for pan bottom)
1 white cake mix
2 TBSP cornstarch
4 TBSP fine sugar
2 TBSP vanilla or vanilla powder
1/2 c. cold water
1/2 c. vegetable oil
1/2 c. rum
4 eggs
Glaze:
8 TBSP unsalted butter
1/4 c. water
1 c. fine sugar
1/2 c. rum
Instructions
Heat oven to 350 degrees.
Prepare a 10" bundt pan, sprinkling crushed nuts on the bottom if desired.
Whisk together the cake mix, cornstarch, sugar, and vanilla.
Add the water, oil, and rum to the dry ingredients. Whisk.
Change to electric beaters and beat in the eggs.
Pour the batter into your prepared pan and bake for 38-43 minutes.
Cool for 30 minutes.
Glaze:
Melt the butter. Add the sugar and water and whisk. Boil for 5 minutes.
Meanwhile, poke holes in the cake with a toothpick. Poke a lot of holes!
Remove from the heat, and cool for a minute. The next step can splatter so be careful and don't lean over the pan. CAREFULLY add the rum and stir. If you add the rum while the glaze is too hot, it can splatter.
Pour the glaze slowly over the cake.
This will soak in fairly quickly. Let sit for several hours or overnight. Invert onto a cake platter. Enjoy!
Notes
The vanilla powder text was omitted by accident on the video!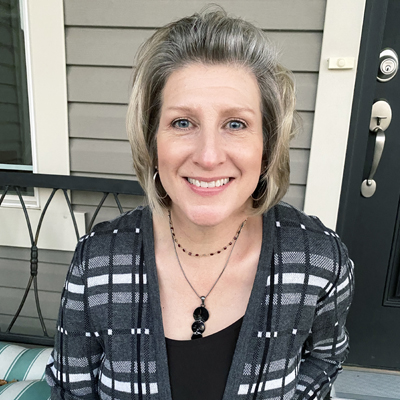 On Joyous Home, you'll find everything from food to handiwork, homeschooling to grace-filled living. Along with my daughter, Jessica, we love publishing and blogging about homemaking. We are children of Christ, and imperfect wives and homemakers. We're happy you're here!