Let me introduce something wonderful to you. Homemade spreadable butter. Isn't that gorgeous? So light and creamy, it's begging for a muffin. Or Banana bread?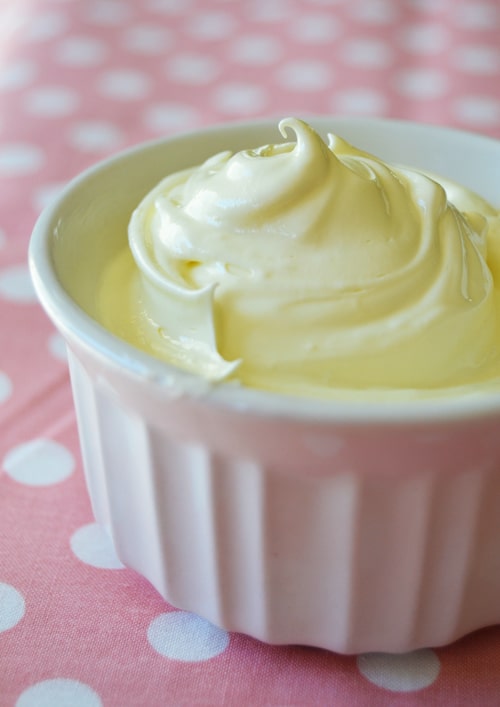 As much as we love butter, it's hard to face a piece of toast in the morning with hard butter that won't spread. Pancakes are worse. The more natural spreadable butters in the stores (not talking about margarine, yuck) are very expensive for the amount you get. I'm going to show you how to make it yourself for 1/4 of the cost, with WHOLE ingredients, and did I mention that it's SO easy to make?
A happy warning… homemade spreadable butter is also very addicting to make! And oh boy… let's talk about all of the delicious things you can mix in to your homemade spreadable butter. Flavored homemade spreadable butter? Yes! I listed some ideas for you below. Whole, simple, homemade spreadable butter… it's too yummy for words.
Let's start with the basics.

Homemade Spreadable Butter
~ This recipe makes about 2 cups of homemade spreadable butter ~
You only need three ingredients: Butter, oil and heavy cream. Salt is optional, and only a pinch is needed if you used salted butter. You can use different types of oil, anything that appeals to you, but I recommend healthier oils over vegetable oil and canola oil. I like olive oil or grapeseed oil.
A note about the heavy cream || My original recipe called for 1/4 cup of water, but we experimented with heavy cream and LOVED the result (figures), so we highly recommend it. However, you can replace the heavy cream with water, or do halves – 2 tbsp. heavy cream and 2 tbsp. water. Go for the cream.
You'll need:
2 sticks softened butter, salted or unsalted
1/2 cup oil (your choice, I like olive oil or grapeseed oil)
1/4 cup cold heavy cream
3/4 tsp. sea salt (optional)
Place the butter in a mixer equipped with wire whips. Whip on high speed for 2 minutes, pausing frequently to scrape the sides of the bowl down. Note how the butter is fairly yellow at first, after two minutes it will have turned a beautiful pale yellow and will also be very creamy.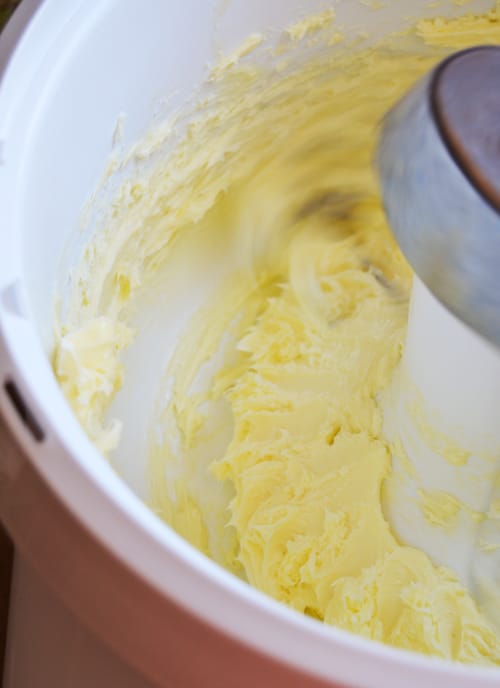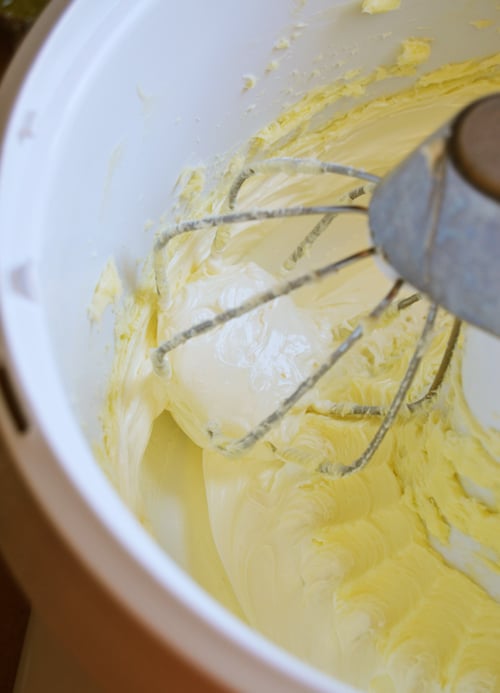 Now, with the mixer running on low speed, slowly pour the oil down the side of the bowl. Mix until thoroughly combined, stopping to scrape the bottom and sides of the bowl, about one minute.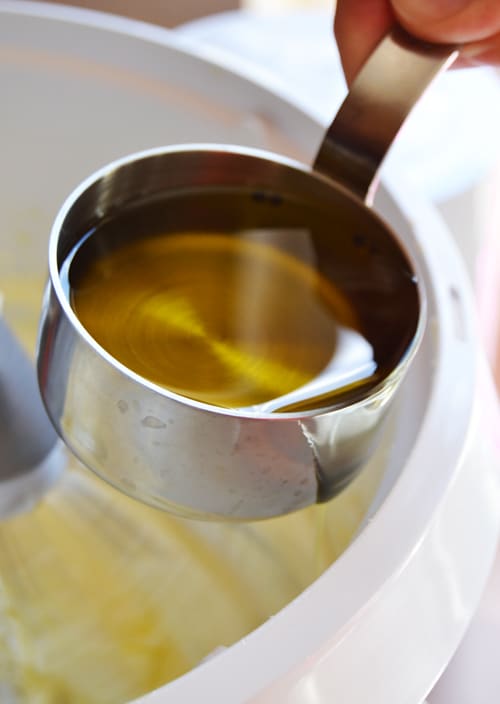 Repeat the same steps for adding the heavy cream (and/or water, see note above). Mix in the sea salt (optional) at this point as well.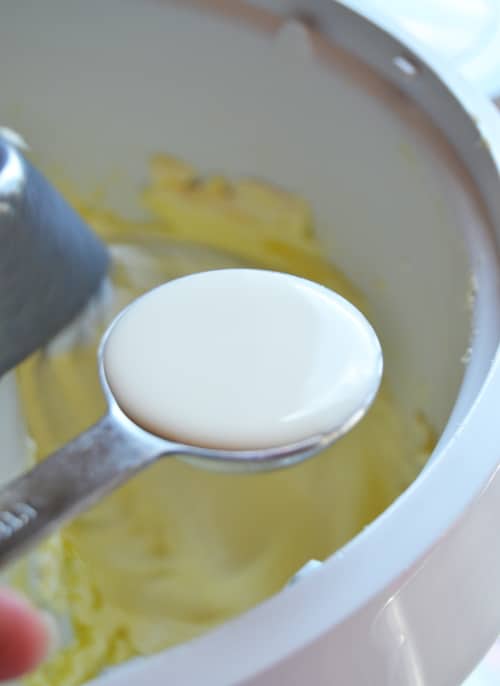 Whip on high speed for one minute to finish. The butter should now resemble thick pudding, and will hold it's shape when you swirl it. The butter will become firm (but still spreadable) after it chills for an hour or so.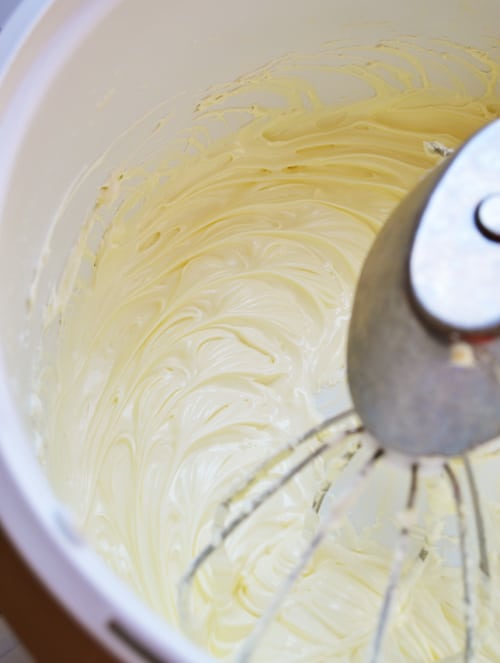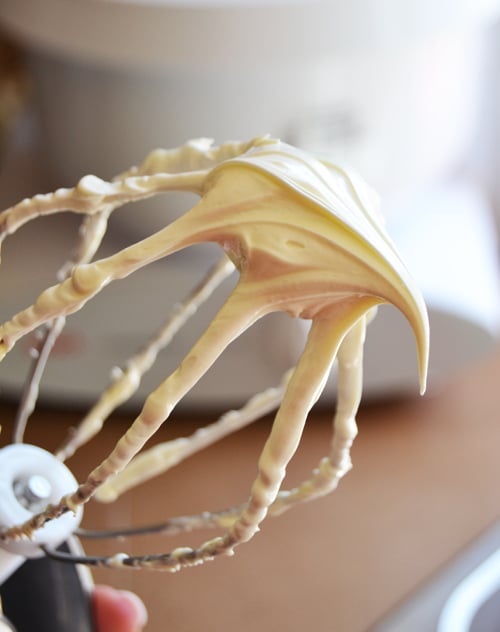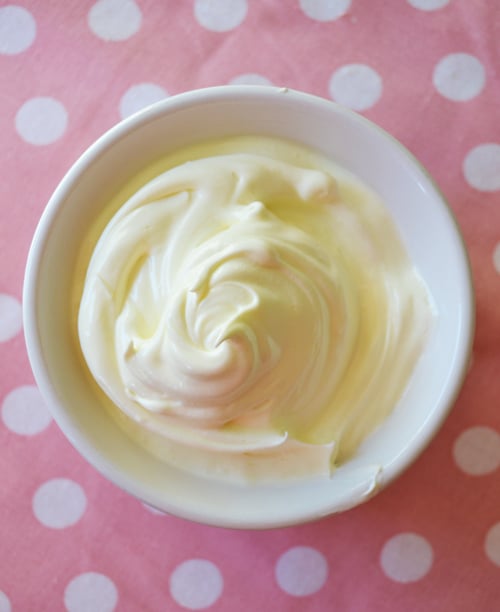 Simply too pretty. Your homemade spreadable butter is ready to use now, or chill for later. You can chill this plain, or you can add in something extra yummy before you chill it. I divided mine into three little bowls – one plain butter, one herb and garlic butter and another for cinnamon maple butter.
Garlic and Herb Butter
To each 1/2 cup of homemade spreadable butter, add 1/2 tsp. minced garlic and 3/4 tsp. fresh or dried herbs, any kind you like. I used an Italian spice blend I had on hand as I was out of fresh herbs. Fresh rosemary would have been perfect to add to this! Blend and chill. Best garlic bread ever.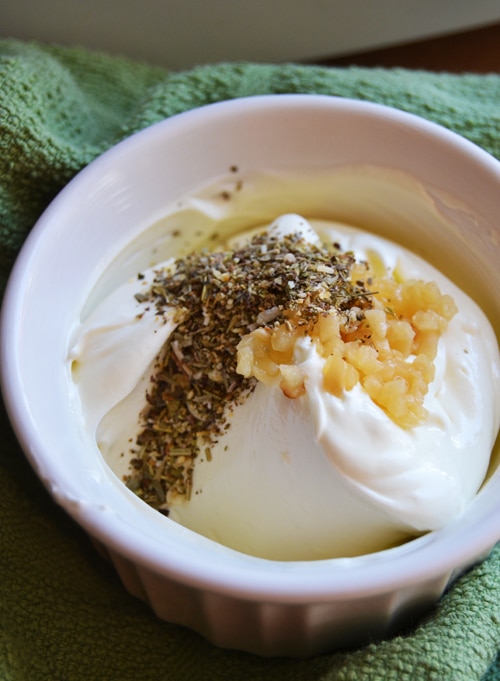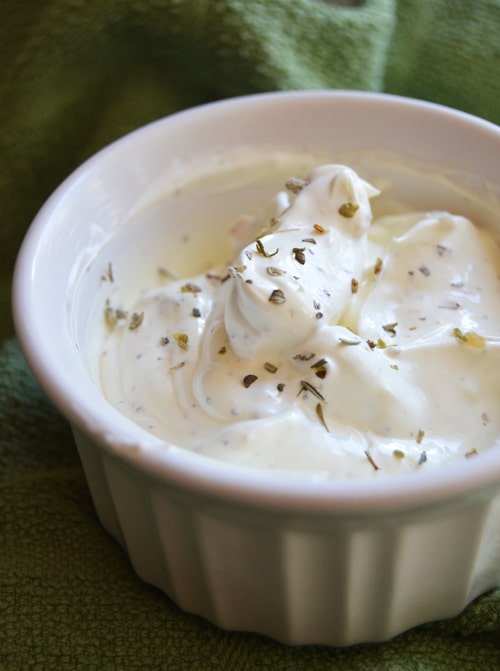 Maple Cinnamon Butter
For every 1/2 cup of homemade spreadable butter add 1-2 tbsp. pure maple syrup and 1/2 tsp. ground cinnamon. Blend and chill. This one was my absolute favorite. It smells so yummy and tastes even better!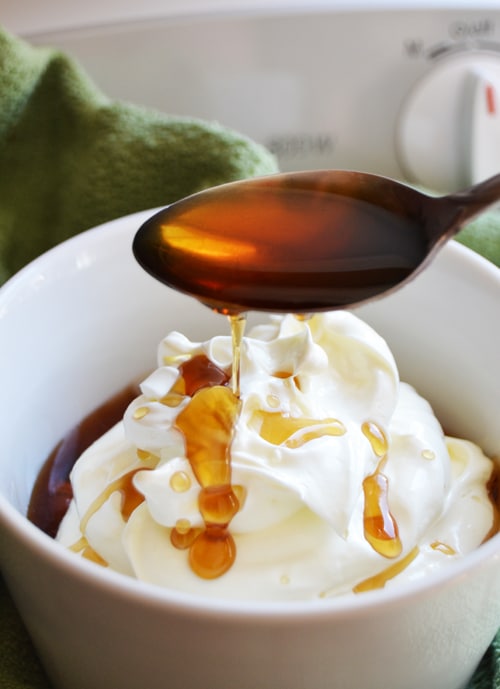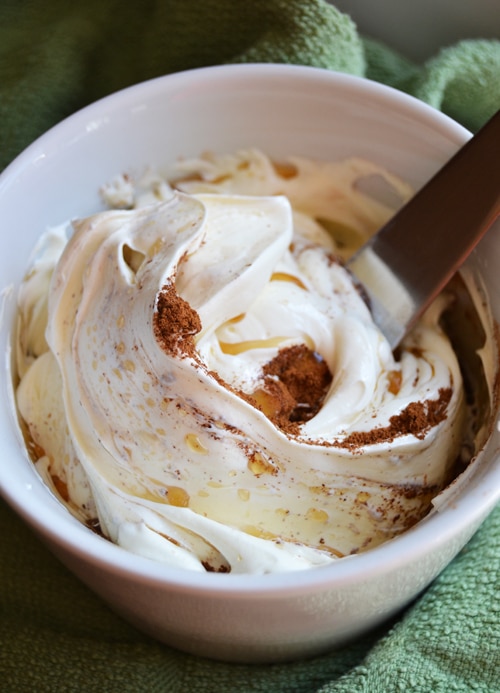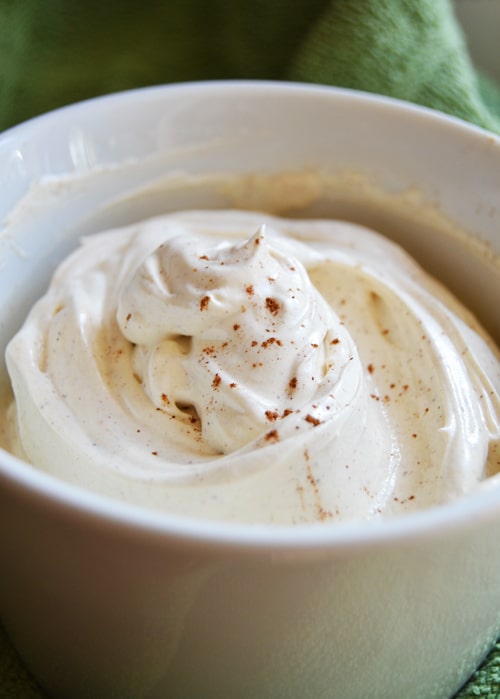 More ideas?
fresh chopped blueberries or strawberries with honey
honey and your favorite sweet spice
chopped chives and green onion
and ideas go on…
Enjoy your homemade spreadable butter!
~ Jessica