I made the best, simple banana bread recipe for breakfast this morning. This is one of our favorite recipes, and it hasn't changed much from the hand-me-down directions from when I was little. You can add more bananas if they are small – just make sure they are very ripe, and mash the bananas until there are no lumps. That is the real key to wonderful, sweet banana bread.
I have been playing with the sugar amount in this recipe, and found 2 1/2 c. is perfect. Reducing the sugar made the banana bread a little bland tasting.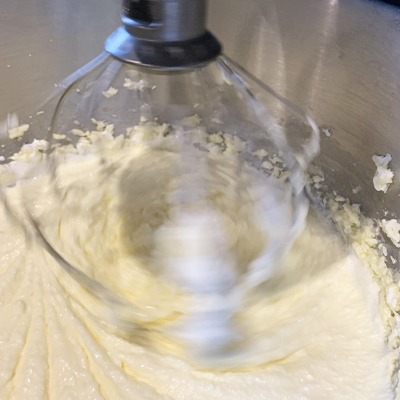 Mixing the butter and sugar very well is necessary for any recipe to come out good. Lumpy butter results in uneven distribution of ingredients.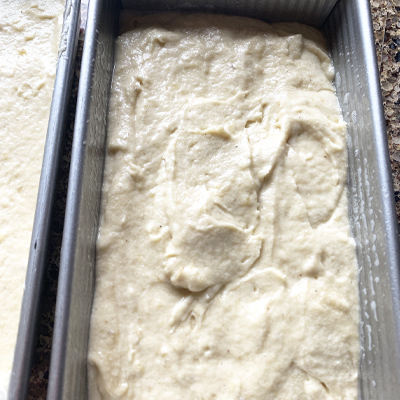 I add nuts occasionally add chopped nuts to the top, but not too often. I like it plain. This banana bread can be mixed up the night before and put into the refrigerator.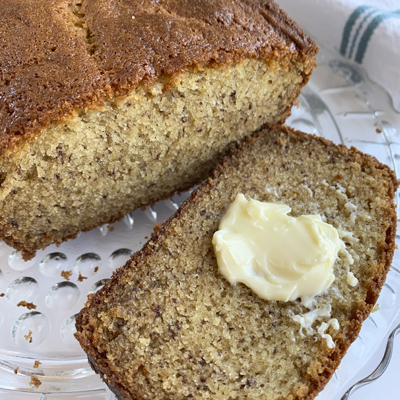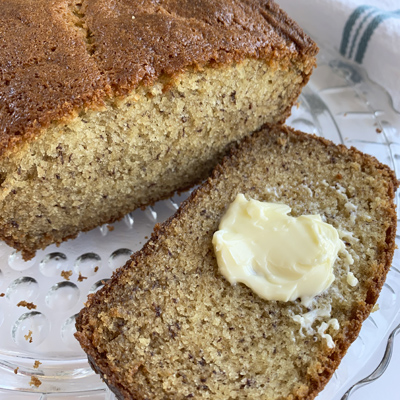 Once baked, the top is sweet and crisp, and the inside moist. Try homemade spreadable butter with this.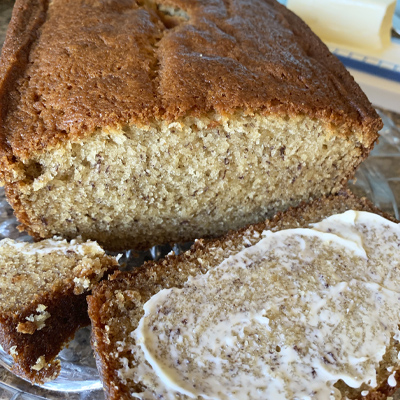 Delicious banana bread. You may have to cover with foil the last 15 minutes of baking.
Yield: 16 Servings
A Simple Banana Bread Recipe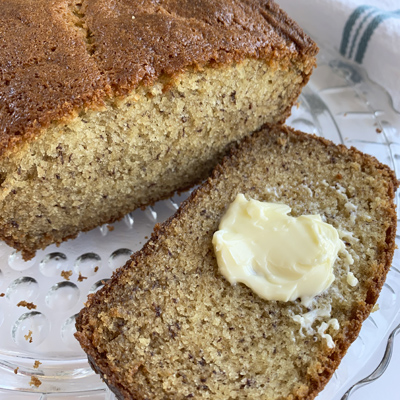 This is one of our favorite banana bread recipes. It makes two 9" x 5" loaves.
Ingredients
3 c. unbleached white flour
1 1/2 tsp. baking soda
1/2 tsp. salt
1 1/2 c. unsalted butter
2 1/2. sugar
4 eggs
4 large bananas, mashed well, no lumps
3/4 c. sour cream
3 tsp. vanilla
1 tsp. cinnamon
Instructions
Set oven to 350 degrees.
Spray the loaf pans with oil.
Mix the salt, cinnamon, and flour. Set aside.
Cream butter and sugar until fluffy, about 2 minutes.
Add the eggs, one at a time, mixing in between each addition.
Dissolve the baking soda in the sour cream.
Add the vanilla, sour cream, and mashed bananas.
Add the flour mixture, only mixing until incorporated.
Bake 45-50 minutes or until a knife comes out clean.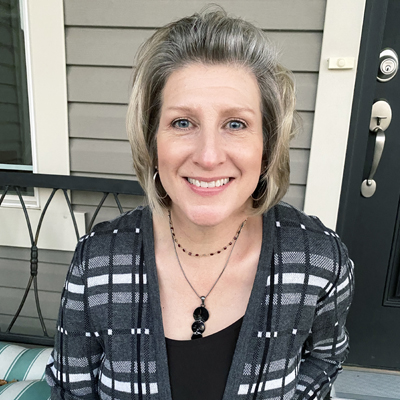 On Joyous Home, you'll find everything from food to handiwork, homeschooling to grace-filled living. Along with my daughter, Jessica, we love publishing and blogging about homemaking. We are children of Christ, and imperfect wives and homemakers. We're happy you're here!