Blue cheese bites are a perfect party appetizer, or accompaniment to any soup or stew, and this quick bite only uses 3 ingredients. We used Pillsbury Grands™ to make it fast to prepare.
This appetizer can be served with soup and salad, or just hot by itself. I didn't think these would be very tasty, but they really are.
All you need are 2 cans of Pillsbury Grands™, 2 sticks of butter and 7oz. of blue cheese crumbles, I used Stella Blue Cheese™ crumbles.
Easy Blue Cheese Bites with 3 Ingredients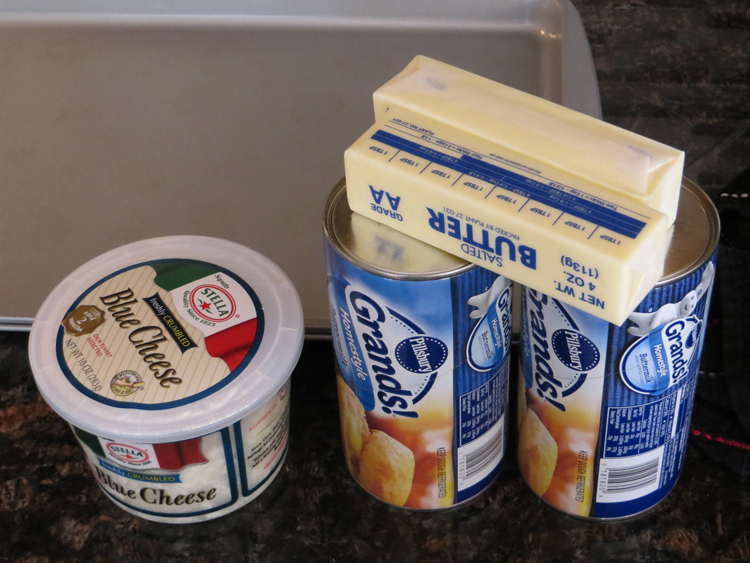 Preheat the oven to the biscuits according to the directions. Get out two cookie sheets. If your cookie sheet has darkened, use foil on top. A dark cookie sheet will darken food quicker. We'll separate the mix after melting the ingredients together. You might want to use a fork to crumble the blue cheese smaller, as the bigger pieces may not want to stick to the biscuit.
We used: Stella™ crumbled blue cheese – 7 oz., 2 sticks of salted or unsalted butter. I melted this on one cookie sheet at first, then separated onto two sheets.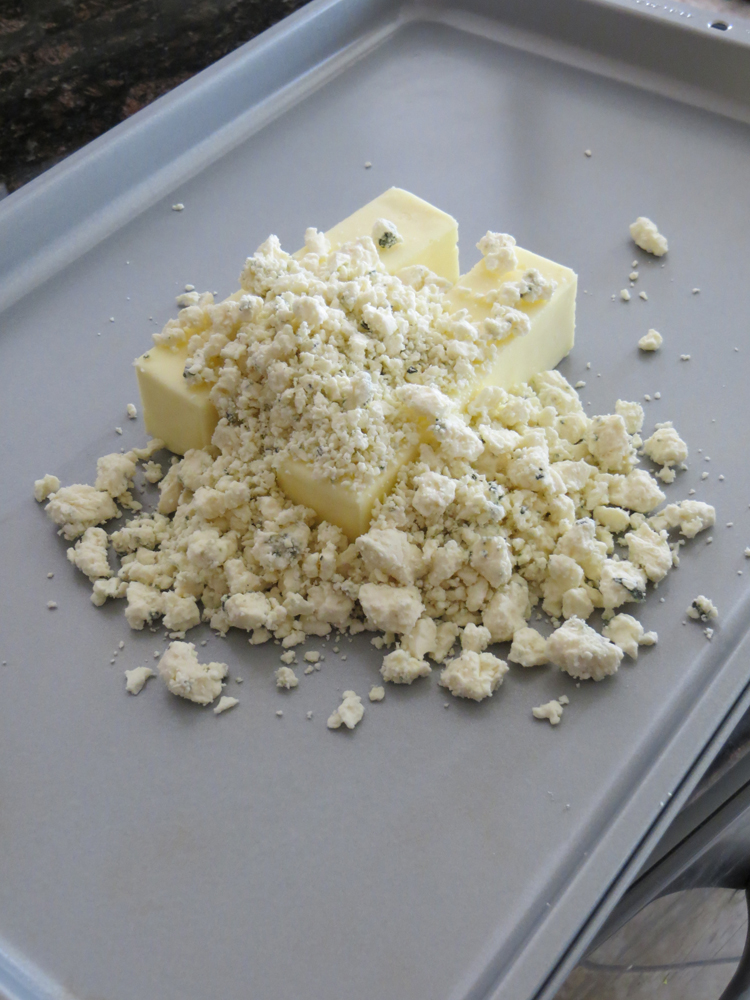 Pop the butter and blue cheese into the oven until the butter is mostly melted. Mash together the cheese and butter.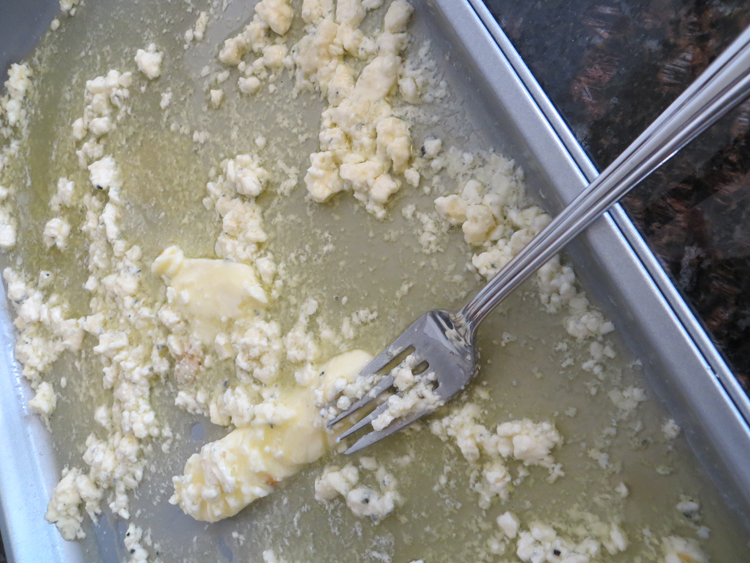 Cut the biscuits into 8ths – both cans, this makes 128 pieces.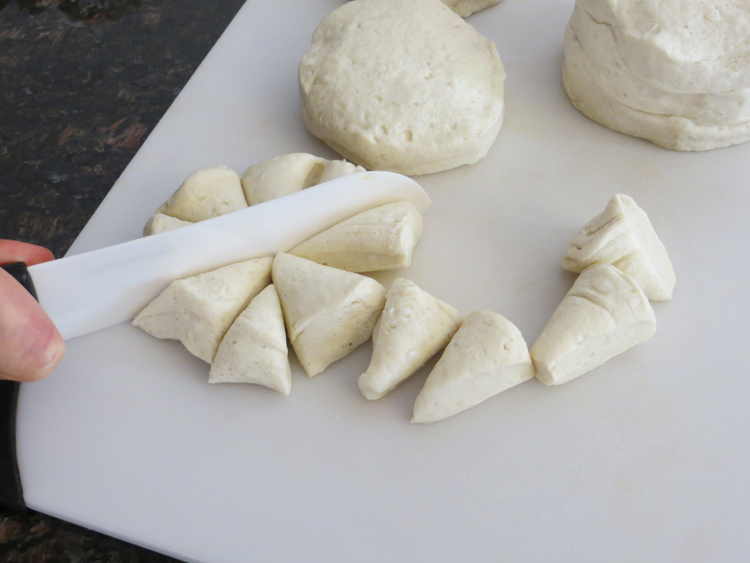 Toss all the Grands™ into the mixture, stirring up until coated. Be careful not to mush them. I used a spatula and tossed them.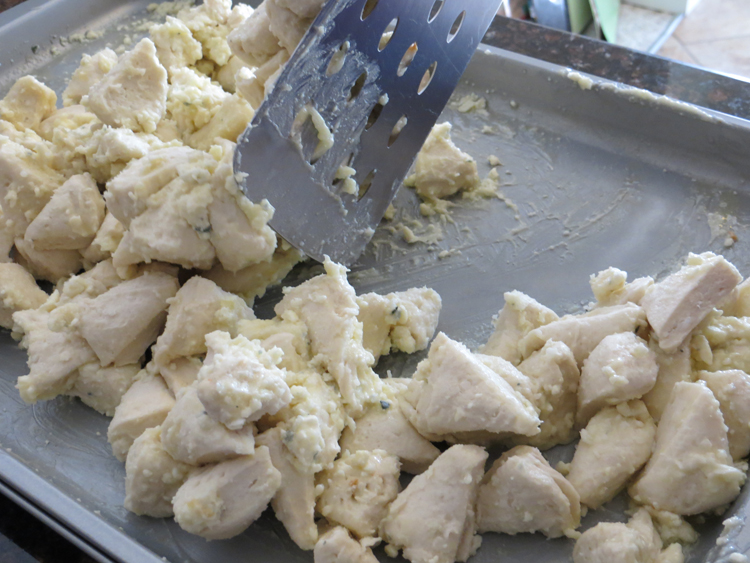 Separate onto both cookie sheets spaced neatly. Bake! Follow the timing on the Pillsbury™ can.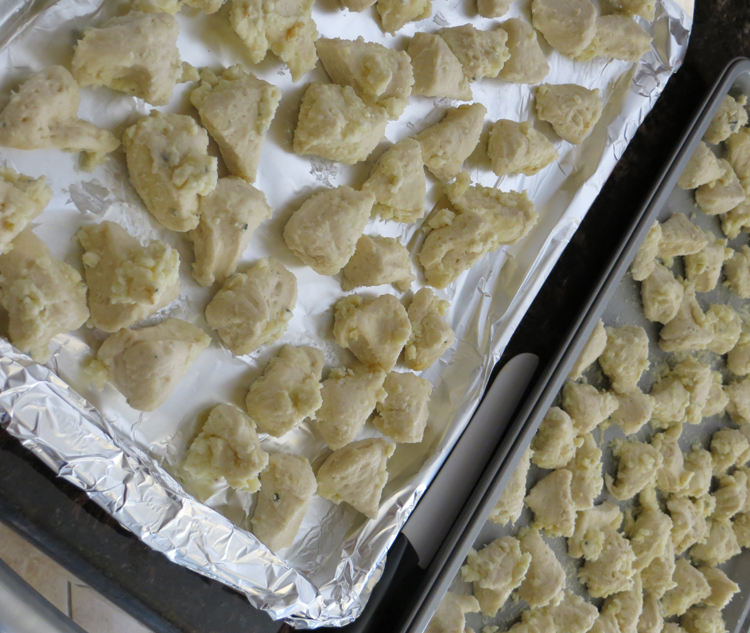 We had these with minestrone soup, they were a hit. You could also just put them into a basket and serve them up as an appetizer.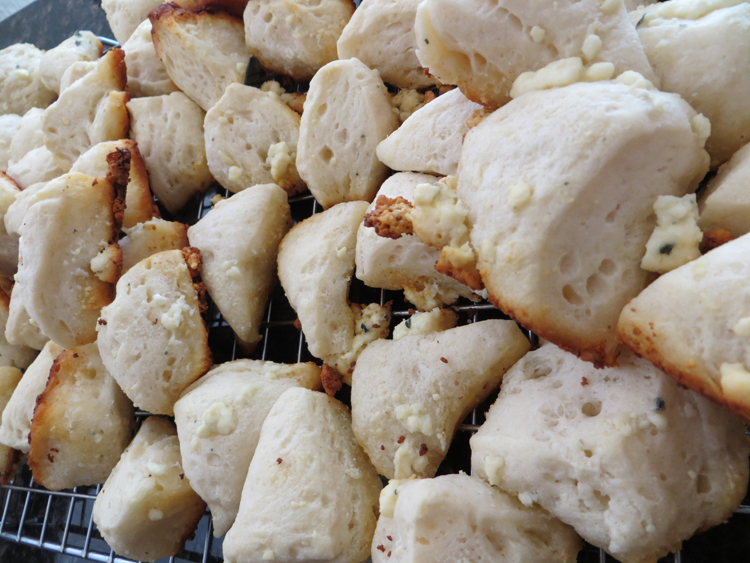 Easy Blue Cheese Bites with 3 Ingredients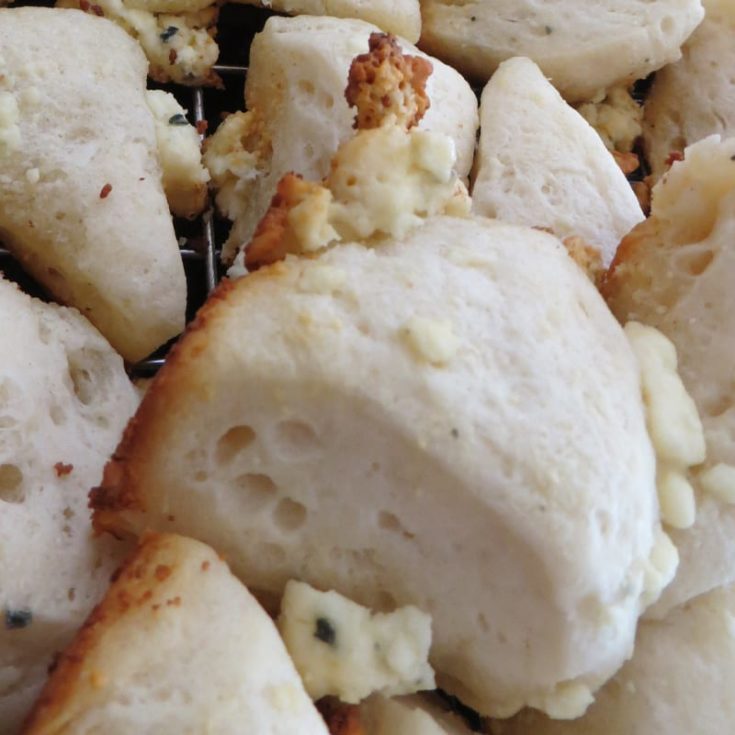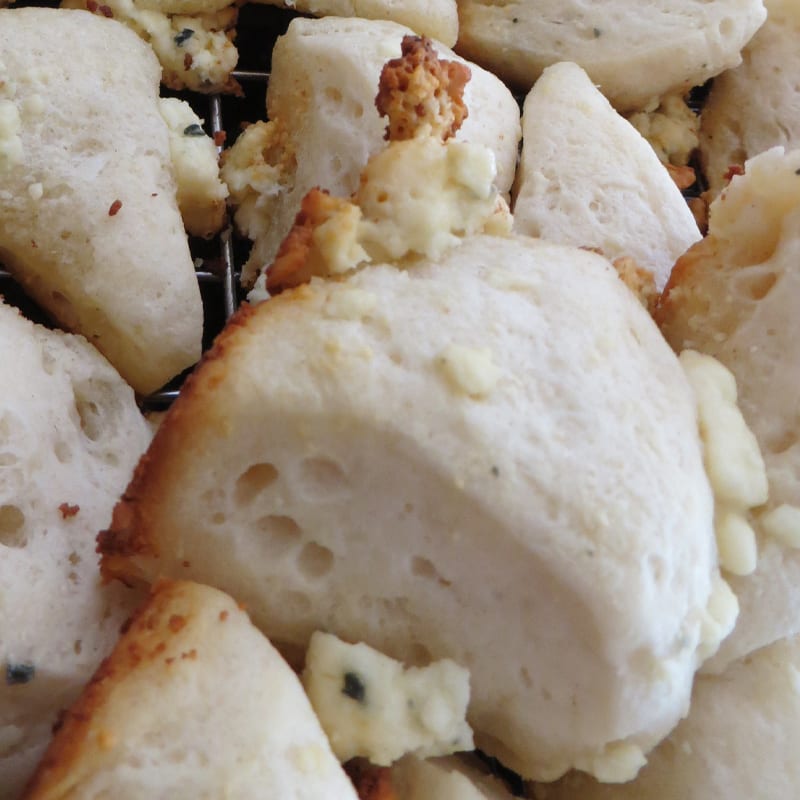 Blue Cheese Bites are a quick appetizer when you use pre-made biscuits.
Ingredients
2 cans Pillsbury Grands (tm) biscuits
2 sticks butter
7 oz blue cheese crumbles
Instructions
Preheat the oven according to the biscuit directions.
Line 2 cookie sheets with foil.
Cut each biscuit into 1/8ths.
You can use a fork to crumble further the blue cheese so there aren't huge lumps .
Add the blue cheese crumbles and sticks of butter on one of the cookie sheets. Place in the oven to melt. It doesn't have to be totally liquid, just very soft.
Take out the pan, and add all the biscuit 1/8ths to coat.
Separate 1/2 to the other pan so they are evenly spaced.
Bake according to the biscuit directions. Turn with a spoon every few minutes.
Notes
You could half the ingredients to one pan, but I found all the biscuits coated more evenly when tossed together and then separated.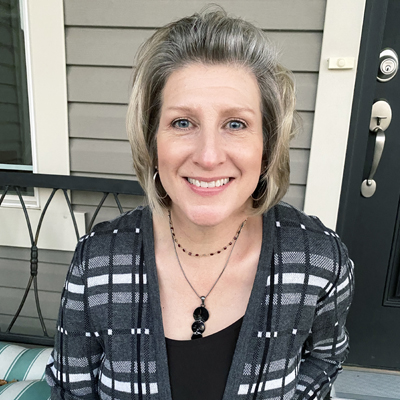 On Joyous Home, you'll find everything from food to handiwork, homeschooling to grace-filled living. Along with my daughter, Jessica, we love publishing and blogging about homemaking. We are children of Christ, and imperfect wives and homemakers. We're happy you're here!