Joyous Home's community is now open. Any homemaker may participate by registering to join. To start off the community, we have a Playful Pumpkin Patch Quilt Challenge! See the details below.

A quick rundown on the community: You have to register, or update your old password to login.
We have one chat group, Joyful Homemaking Chat. Chat about anything, share a thought, etc.

Currently, we have a few forums, In the Kitchen, Sewing & Quilting, and Homeschooling. The forums are for those specific topics. I'm always happy to add more if the need arises.
Playful Pumpkin Patch Quilting Challenge
Jessica put together this pattern for the challenge! Thanks, dear! The pattern is free if you're a member of the community. The pumpkins are paper pieced (it's not hard!) I'll do a video for that step.


We'll provide the instructions and pattern for the runner, along with a video on how to piece the pumpkin on the evening of September 1st.

Ten participants will receive special gifts from us! YAY! We'll have first and second place gifts, plus 8 runner-up gifts. The next email will have the details of gifts.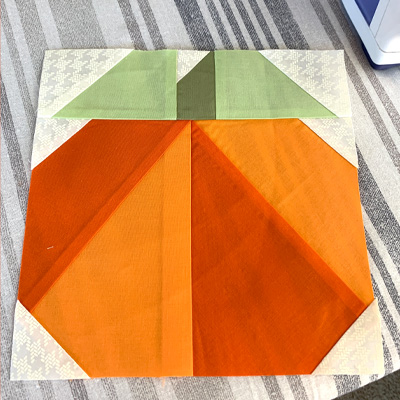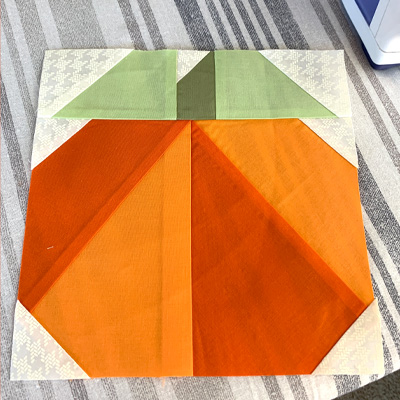 How to Play:
1. Join the Community, and make sure to subscribe to the Playful Pumpkin Patch forum (so you can get updates.)
2. Participate in posting progress updates as you work on your runner – encourage others also! (Enthusiasm always wins!)
Fabric Requirements are posted in the Playful Pumpkin Patch Forum – instructions and video will be posted on the start date.

Start Date: September 2nd, Harvest Moon!!
End Date: September 22nd, First day of fall! How fun is that?! (Answer: Lovely fall challenge fun!)

The image above shows my fabric choices – I'm using Bella Solids, All Hallow's Eve, and Midnight Magic – by Moda Fabrics.
I purchased my fabric on Etsy:
Handmade is Heart Made – Midnight Magic
Gardenia Fabrics – All Hallow's Eve
Bear Country Cottons – All the Bella Solids
Please note, the community isn't a new idea, and it will need tweaking often. I'm determined! If you have any suggestions, please do! If you see yourself as wanting to be part of moderating as we grow, send me an email.
Thank you for joining us in the pursuit of homemaking creativity!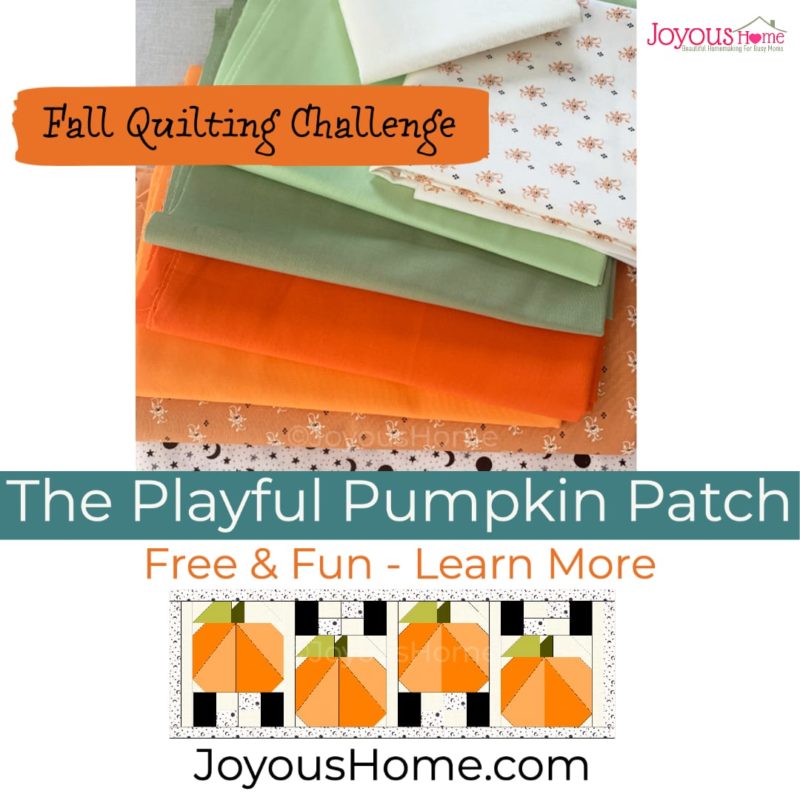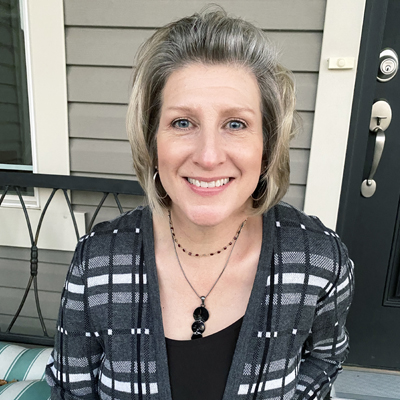 On Joyous Home, you'll find everything from food to handiwork, homeschooling to grace-filled living. Along with my daughter, Jessica, we love publishing and blogging about homemaking. We are children of Christ, and imperfect wives and homemakers. We're happy you're here!