Our family knows good dips. Family get-togethers have seldom been without at least a small, yummy dip. The men in our family love queso, but I hate the fake queso in the jar, and so was born our favorite go-to recipe for a family favorite appetizer.
Queso, such an interesting cheese. I always thought you could plop some of this stuff in a pan and have it melt up nicely, and you get 'queso'. Then I found out later you need to add another cheese with this to make a nice meltable dip. White American, or a nice white cheddar works, but in this recipe, we used cream cheese. OOh la la!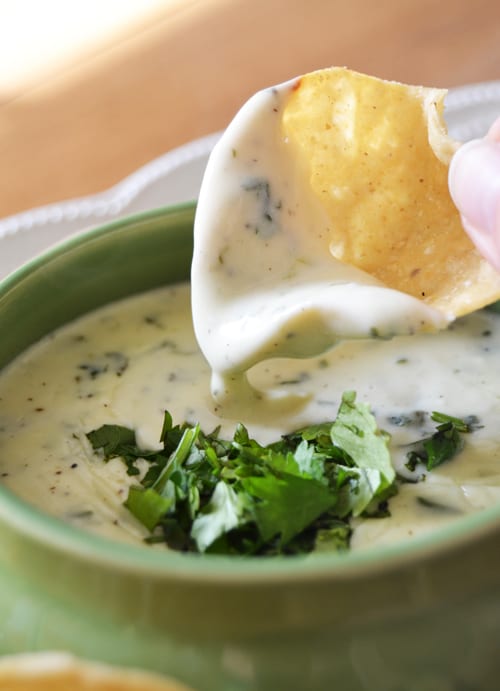 This white queso dip is loaded with fresh cilantro, garlic and jalapeno peppers, and even better, real queso cheese. Add jalapeno peppers with more or less seeds to control the spiciness of the queso. More seeds, more spicy.
This is a very easy and quick dip to make up. The most common dippers are tortilla chips, however, you can shake it up with spicy crackers or corn chips (scoops) or healthier – celery! You can garnish it with green onion, or even add spicy chorizo. One thing is certain, don't make a lot, no one will want to eat dinner.
Favorite White Queso Dip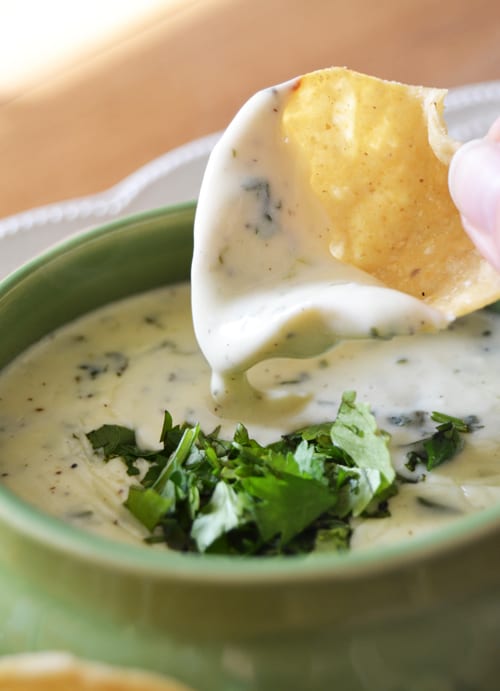 White queso dip is a year round family favorite appetizer for us! And now that I have fresh jalapeno peppers coming in from my garden, white queso dip is even better...
Ingredients
3 tbsp. olive oil
2-3 cloves minced garlic
3/4 cup fresh cilantro, chopped
2 jalapeno peppers, seeded and minced (you can leave some seeds to make the queso a little spicier)
8 oz. cream cheese, softened
3 cups shredded white queso cheese (your favorite queso cheese, there are a few!)
1/2 cup sour cream
3/4 cup milk
salt and pepper to taste
Instructions
Heat up olive oil in a saucepan over medium heat. Add garlic, cilantro and jalapeno. Saute` for 2 minutes until garlic is soft. Add cream cheese and sour cream; stir until smooth. Add white queso cheese, stirring constantly until melted and smooth. Stir in milk and reduce heat to low. Cook for about 7-9 minutes, stirring frequently, until hot and bubbly. Add salt and pepper to taste. Serve hot.
Notes
White queso dip will harden when chilled, you can reheat in a saucepan over medium-low heat until hot. Watch and stir carefully, it will burn if left unattended!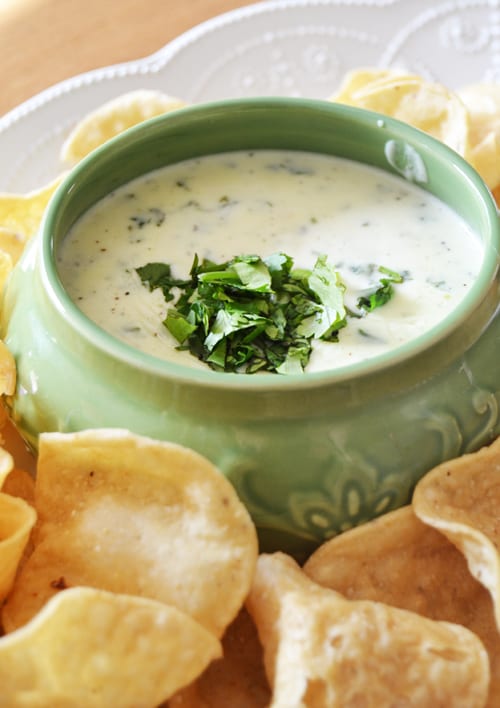 Enjoy! Jessica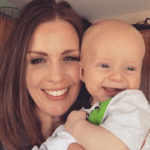 Child of God, Wife to Josh, Mommy to my four sweet children. Thankful for busy days filled with homeschooling, homemaking and loving my little family! And sneaking in sewing and pattern design whenever I can 🙂