Our library day is always a good day to put some oatmeal cookies into the oven. This recipe is our favorite, but I did change out and reduce some ingredients to produce a soft and chewy oatmeal cookie.
Soft and Chewy Oatmeal Cookies
I really don't like fat oatmeal cookies. I'm still learning to use baking soda with the flour the correct way. This cookie is pretty good. Not too fat, not too thin, and as long as you don't over bake it, I think it's perfect. They disappeared as I took them out of the oven so they must be good.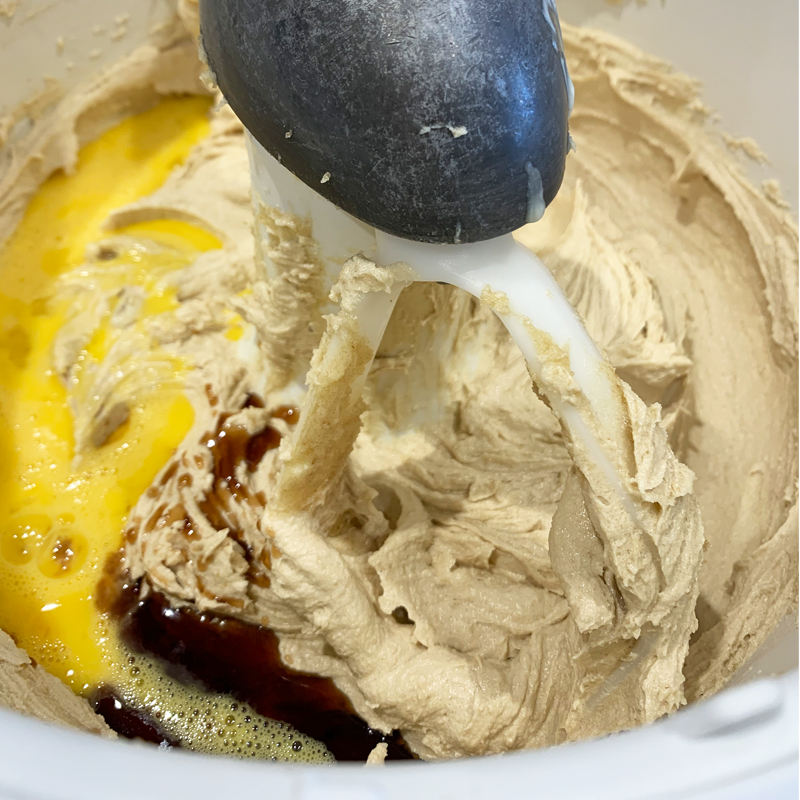 Can You Make The Oatmeal Cookie Dough Ahead?
With my testing, no. It was getting late after I made the first tray, so I put the rest in the refrigerator. The dough was not as easy to work with the next day, even at room temperature. The cookies also darkened quicker with the chilled dough. So, make sure you can finish baking them after you make the dough.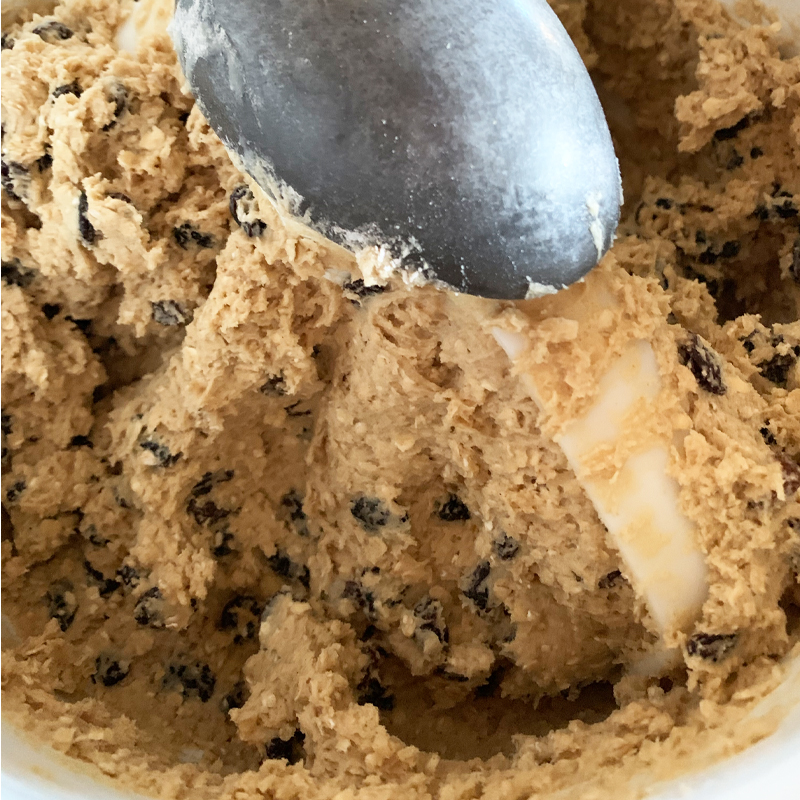 Too Much Flour or Oats Makes a FAT Cookie
Reducing the flour and oats in our original recipe helped give a texture that is more pleasing. I like oatmeal cookies flatter and soft. Using all brown sugar in this recipe also helps the softness.
Flatten The Cookie Dough Before Baking
The oatmeal cookie bakes flatter when you give the dough a little smush. Roll into a ball and then flatten slightly. Remember that over baking these won't give you a soft middle. Most cookies are softer when you undercook slightly, then remove from the oven and allow the cookie to sit on the pan for a few more minutes to bake.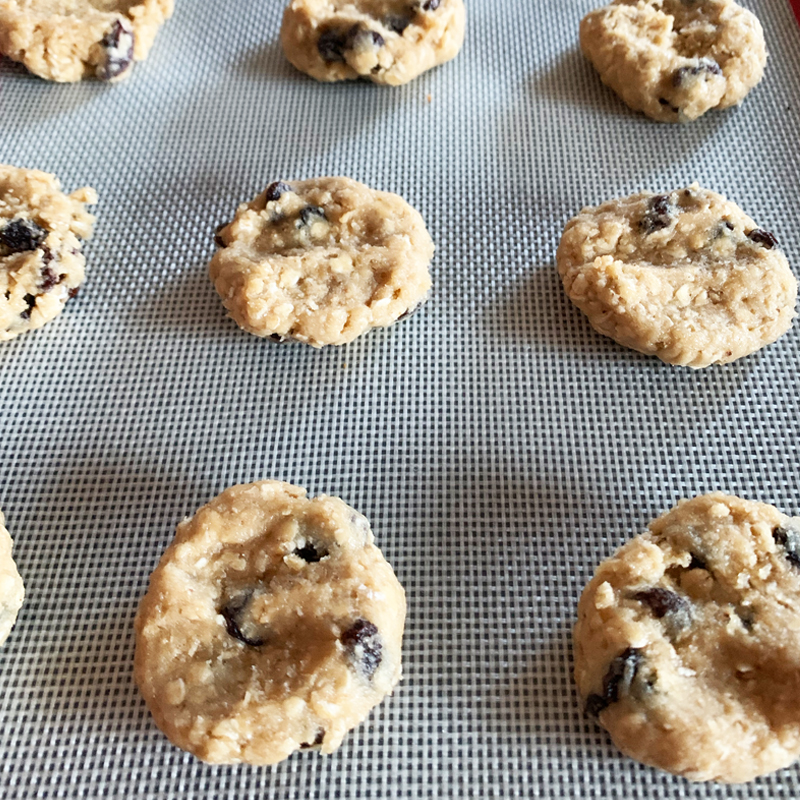 After 8 Minutes…
You'll have a wonderful little cookie, soft in the middle and crisp on the edges. YUMMY.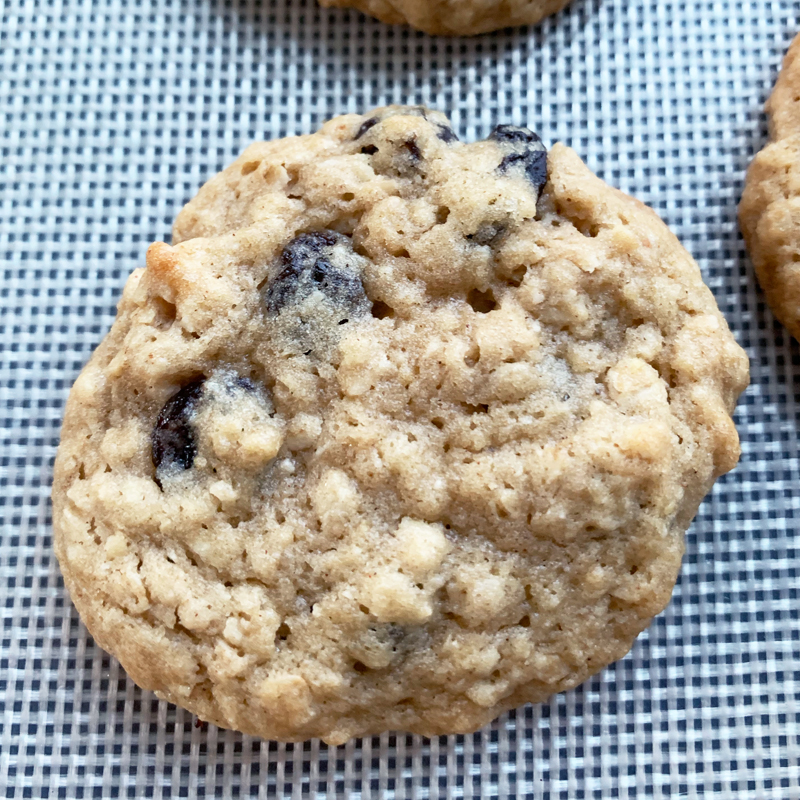 Maybe on your library day you can make these cookies to enjoy too. I hope so.
Theresa
Yield: 2 1/2 dozen
Soft and Chewy Oatmeal Cookies
These oatmeal cookies are soft and chewy with a little crispy edges and best made the same day.
Ingredients
1 1/2 cups butter, softened
2 1/2 cups brown sugar
2 large eggs
1 tbsp. vanilla
1/3 cup milk
1 1/2 tsp. cinnamon
3/4 tsp. baking soda
1 tsp. sea salt
3 cups unbleached white flour
2 1/2 cups of quick oats
2 cups raisins
Instructions
Set the oven to 350 degrees. Line cookie sheets with parchment or a silicone liner.
In a large mixer with the cookie paddles, cream until fluffy the butter, brown sugar, eggs, vanilla and milk.
Add cinnamon, baking soda, sea salt, and flour.
Stir in quick oats and raisins.
Let sit for 10 minutes at room temperature, and scoop into balls. Flatten.
Bake for 8 minutes. Let sit on the pan for 2 more minutes. Cool on rack and store in an airtight container.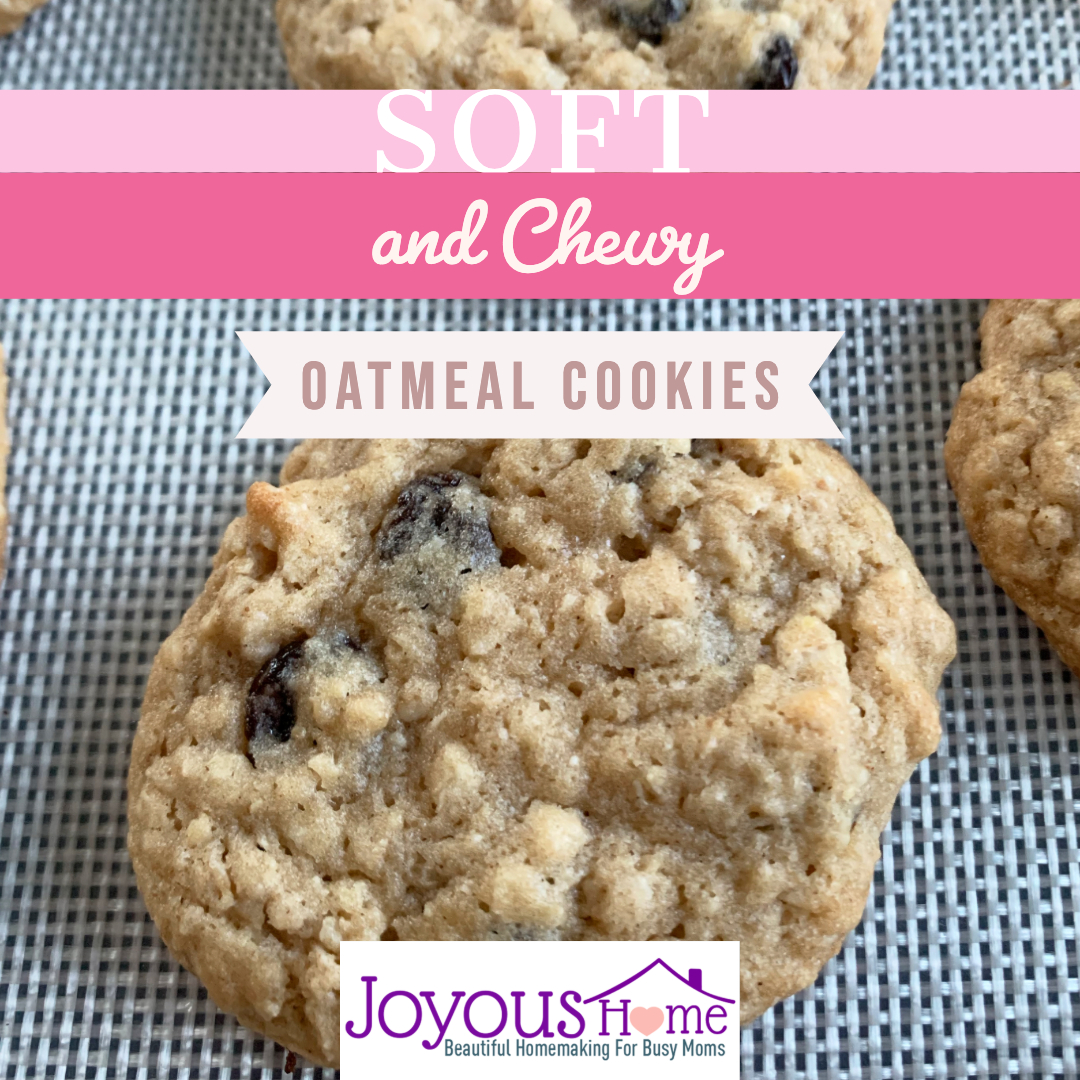 Some of our other favorite cookie recipes include: Our Best Brown Sugar Cookies with Perfect Maple Glaze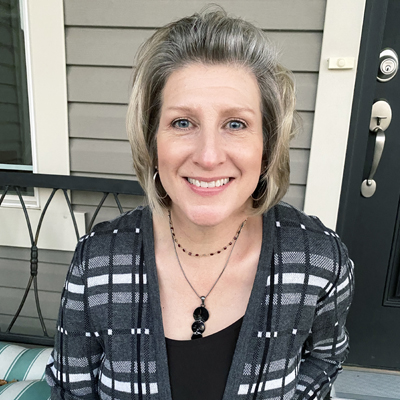 On Joyous Home, you'll find everything from food to handiwork, homeschooling to grace-filled living. Along with my daughter, Jessica, we love publishing and blogging about homemaking. We are children of Christ, and imperfect wives and homemakers. We're happy you're here!