There are a few variations of brown sugar cookies. In my recipe, I decided to spice them up just a bit and reduce the sugar and flour slightly. "The Best Brown Sugar Cookies with Perfect Maple Glaze" are not fat and cakey, but crisp on the outside and soft on the inside.
The Best Brown Sugar Cookies with Perfect Maple Glaze
The Speculaas spice below is from King Arthur Flour online. It appears to only be available during the holidays.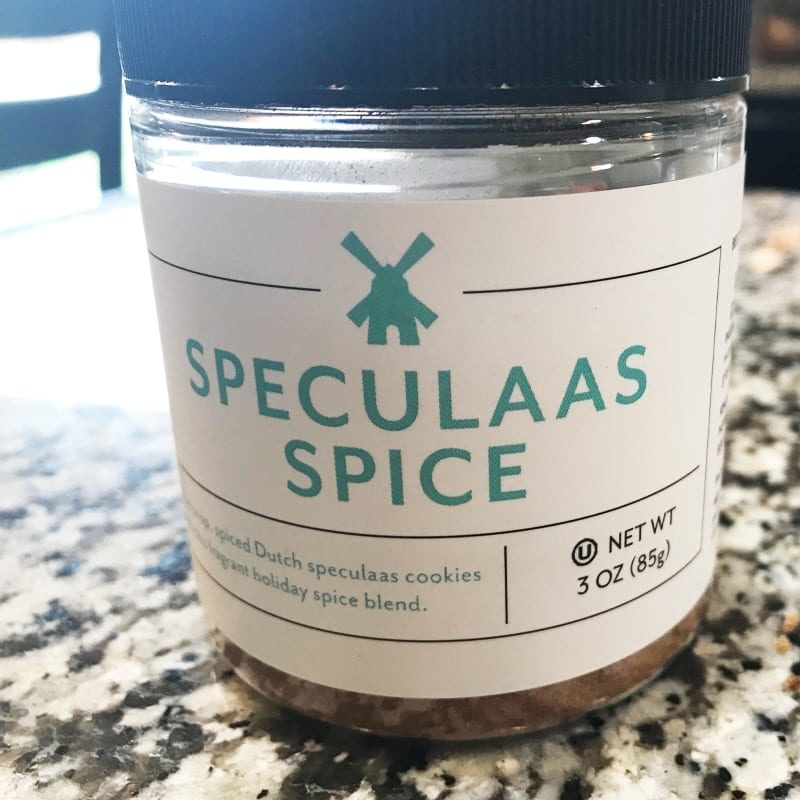 Speculaas is a wonderful spicy mix of holiday favorites. I use this almost exclusively for all cookies that require more than just cinnamon.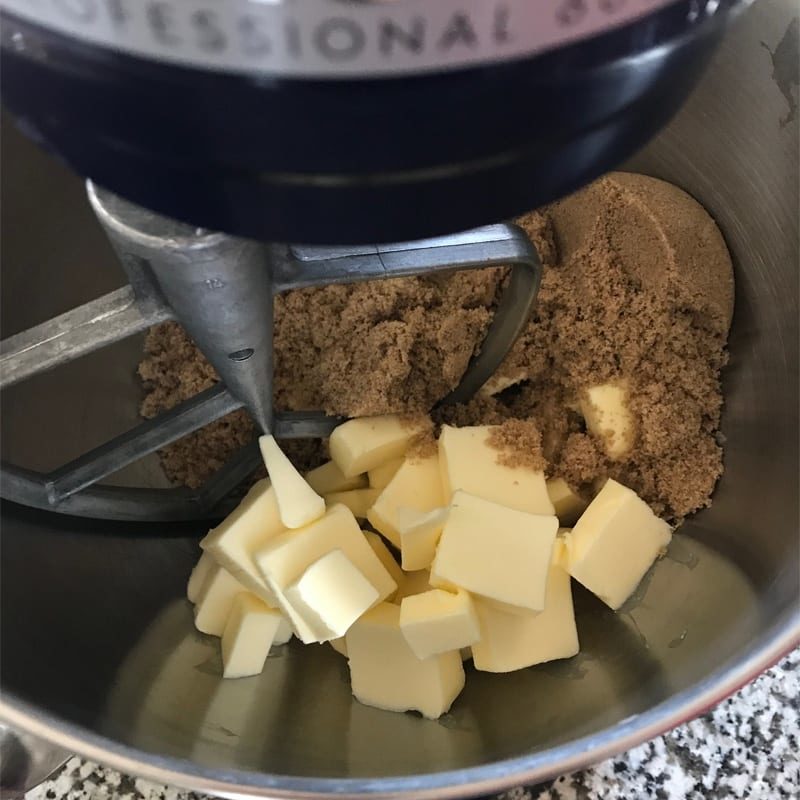 Cream the butter, and the brown and white sugar. This is the most important part of any cookie dough – cream until fluffy, stopping to scrape down the sides.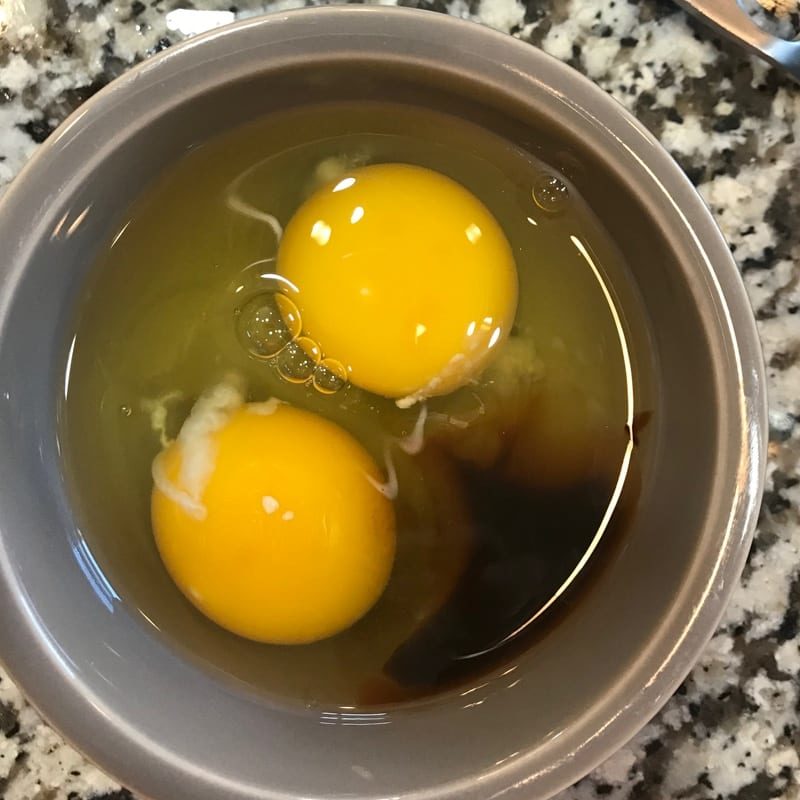 I always add the eggs to a dish, and then add to the dough. This prevents shells, and ensures they are fresh before dumping them into your cookie dough. Add the extract with the eggs.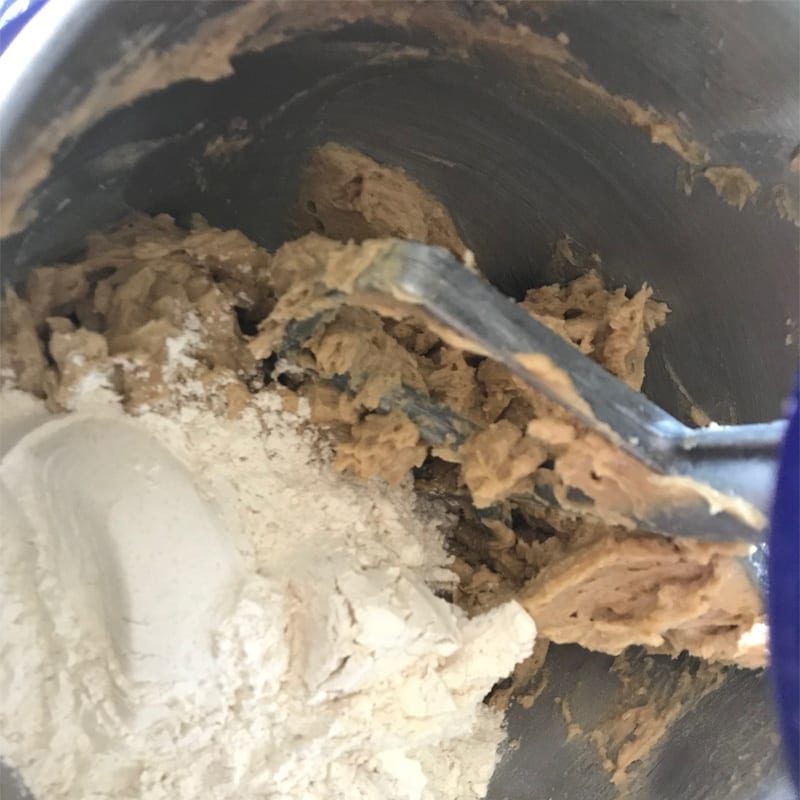 Add the flour mixture, 1 cup at a time.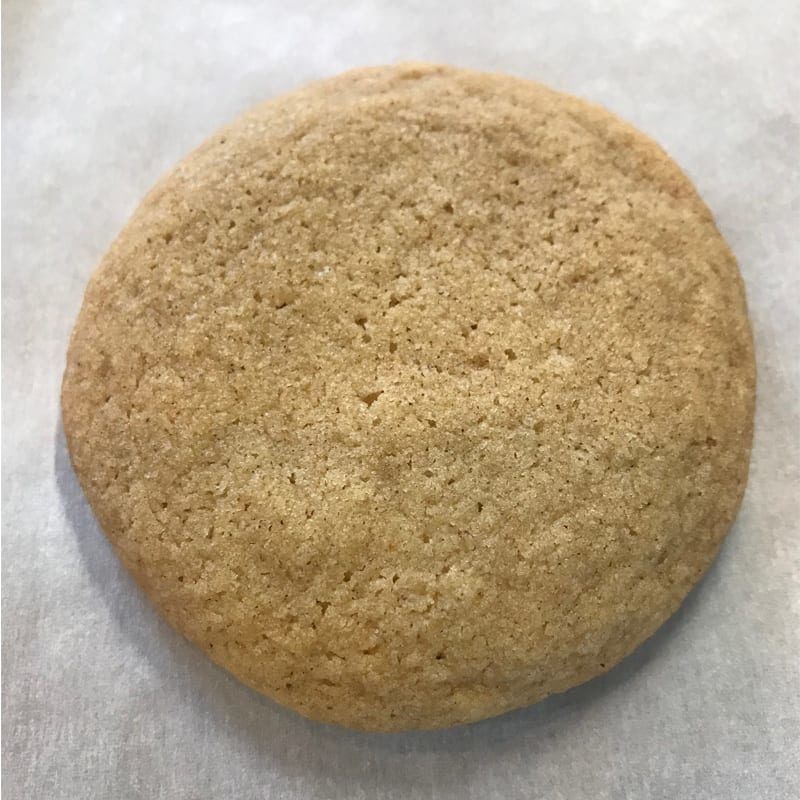 Scoop out about 2″ of dough. Bake 10-11 minutes. Make the glaze for the cookies.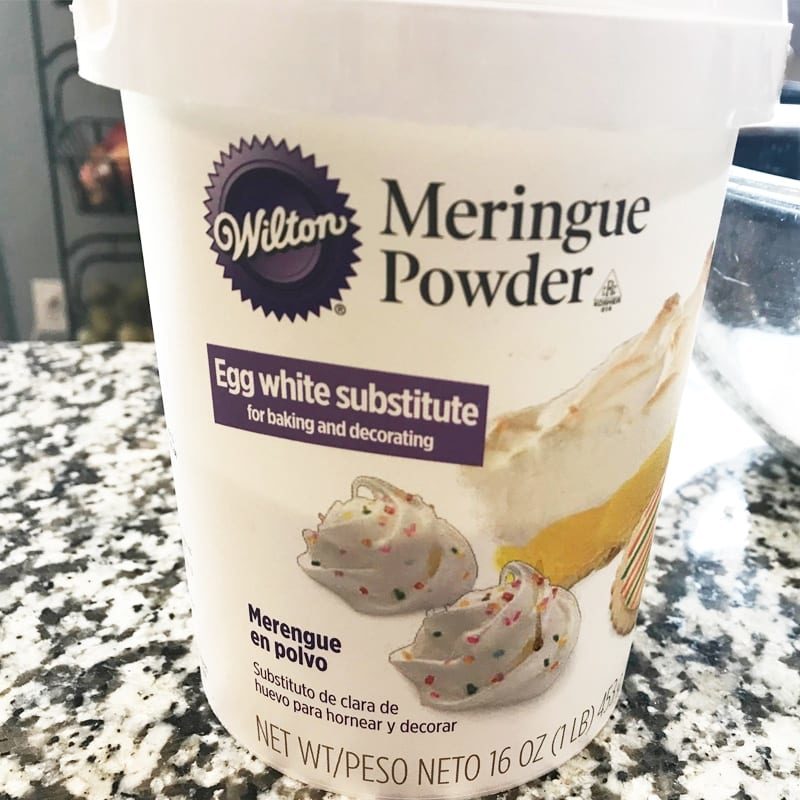 To make the perfect cookie glaze, add meringue powder! It creates a nice hardening for the glaze that makes the cookies beautiful, and delicious.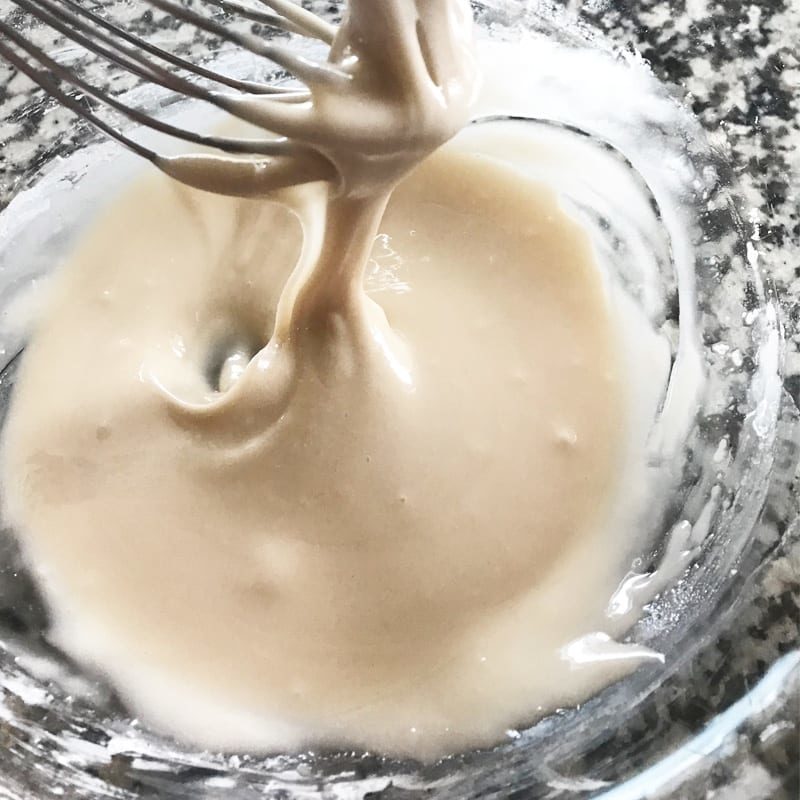 Don't add too much meringue – we aren't talking about the glaze being like candy. It's hard on top and soft under.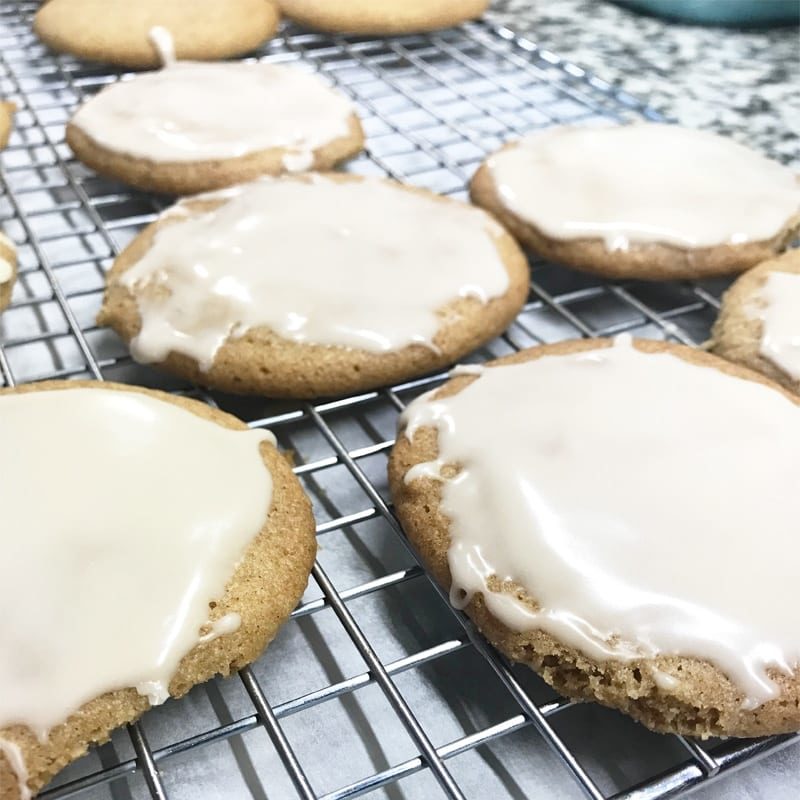 Spread the maple glaze on the brown sugar cookies. I froze them after cooling, even with the glaze. I would probably freeze them before glazing if they were for a party.
Enjoy this wonderfully spicy, maple cookie.
Yield: 4 Dozen
Best Brown Sugar Cookies with Perfect Maple Glaze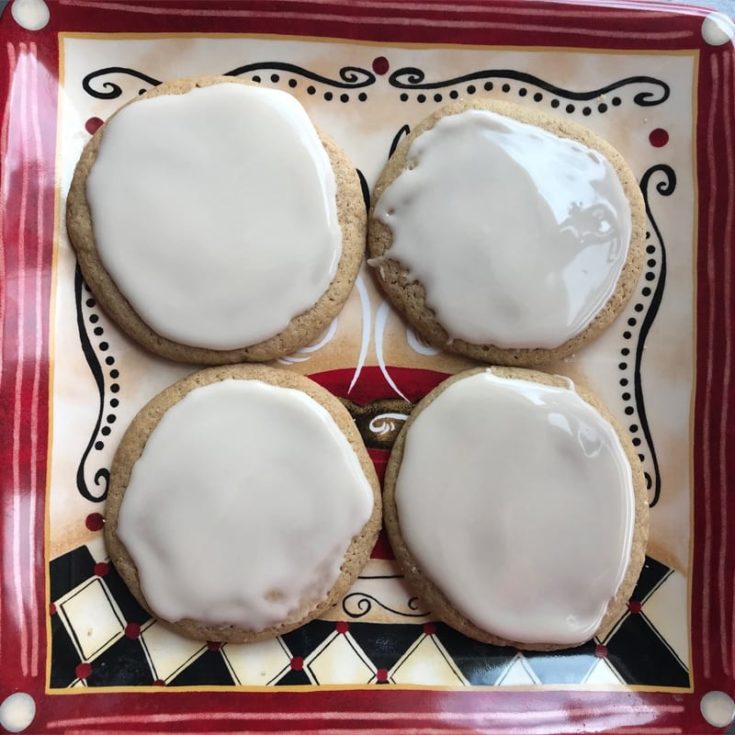 These cookies are sweet and with our choice of spices very flavorful. Add the Perfect Maple Glaze and they are immediately a favorite!
Ingredients
3 3/4 cups unbleached white flour
1 tsp baking soda
1 tsp sea salt
2 cups unsalted butter
1 1/4 cups brown sugar
3/4 cup powdered sugar
2 large eggs
3 tsp Speculaas Spice (Combo of cardamom, mace, nutmeg, cinnamon and cloves.) (Substitute 2 Tsp. of cinnamon for speculaas. You can find this ingredient at King Arthur Flour online during the holidays.)
2 tsp vanilla, coffee or chocolate extract
Perfect Maple Glaze
1 1/2 cups powdered sugar
3 tbsp milk
2 tsp maple extract
3 tsp meringue powder
Instructions
Set oven to 375 degrees.
Mix and set aside your dry ingredients. Cream butter and sugars.
Add the large eggs and extract.
Cream again until light and fluffy.
Add the flour mixture 1 cup at a time, beating in after each cup.
I normally scoop about 2" round. Test one cookie, and bake at 8 minutes. If it comes out right, fill a tray and bake at 10-11 minutes. While the cookies are baking, make the maple glaze.
This glaze can be made with different extracts. How about coffee, or chocolate? Oh, that sounds yummy! If you use coffee extract, add a teaspoon of espresso powder! The meringue powder is an excellent addition to make a perfect glaze. It hardens the top just slightly and keeps the glaze soft underneath.
You can glaze the cookies slightly warm. JOY! They are delicious. They freeze beautifully, even with the glaze.