Take this base recipe for whole wheat blueberry muffins and change the add-ins any way you'd like. Substitute different berries for the cherries, or even leave out the fruit and make cinnamon streusel muffins! When you make muffin batter, your goal is to mix the batter as little as possible; this will make high, tender muffins. Use a fork to mix! Never mix the batter until it is completely smooth, you will ruin the texture of the cake and they may not rise as much.
Whole Wheat Blueberry Muffins
I made this morning for a friend because she was having trouble with the recipe. Remember, this recipe uses soft white wheat flour. I mill my own. If you are using white flour – I would experiment with 2/3 cup less. I haven't made them with white, so I'm not exactly sure of the measurement for it! Sorry!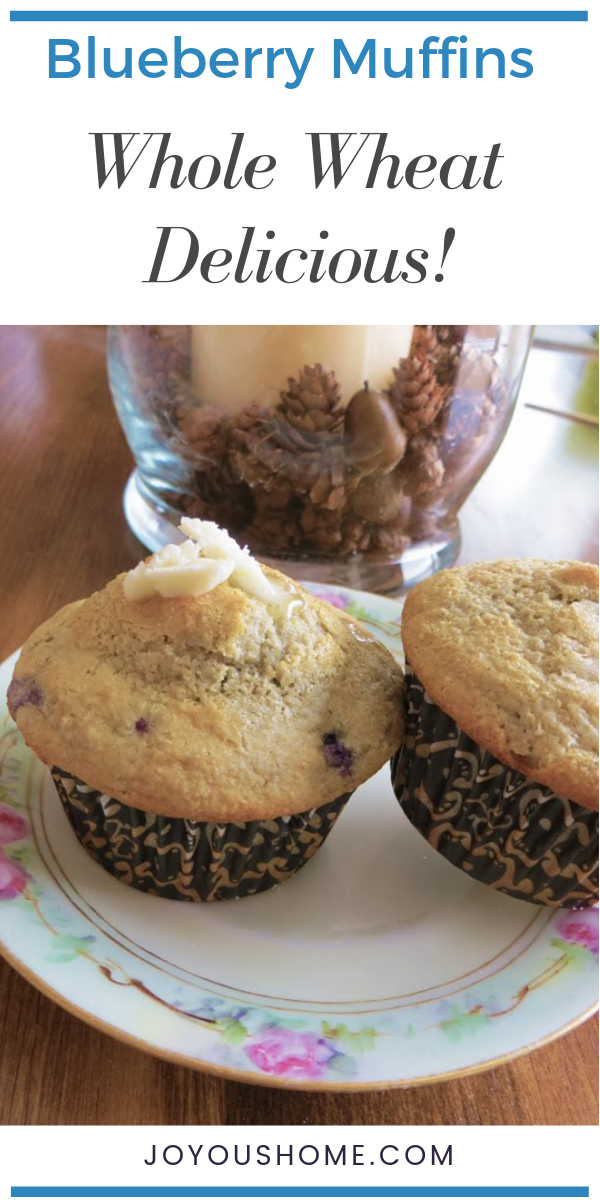 [tasty-recipe id="10889″]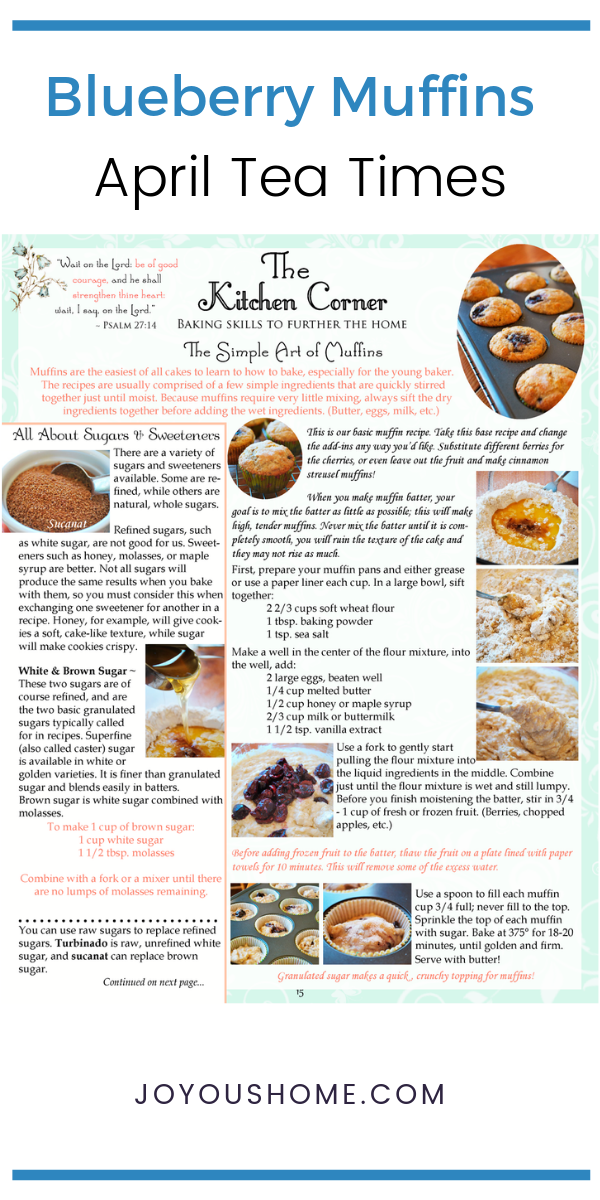 FREE April Tea Times when you subscribe! Delivered in your welcome email!
Subscribe below!