We are preparing for something glorious this week… wonderful, crisp, rainy October weather! I'm so excited. There are leaves blowing about, and I can finally open all of my windows and enjoy fall… and some baking.
I wanted a really yummy, soft cinnamon swirl bread the other day, and this came out perfect. You can use this recipe for pumpkin cinnamon rolls or follow the steps for making the pumpkin swirl bread, which is essentially the same as cinnamon rolls baked into a loaf. You can either slice the loaf or eat it as a pull-apart bread. Please try and enjoy all options. 🙂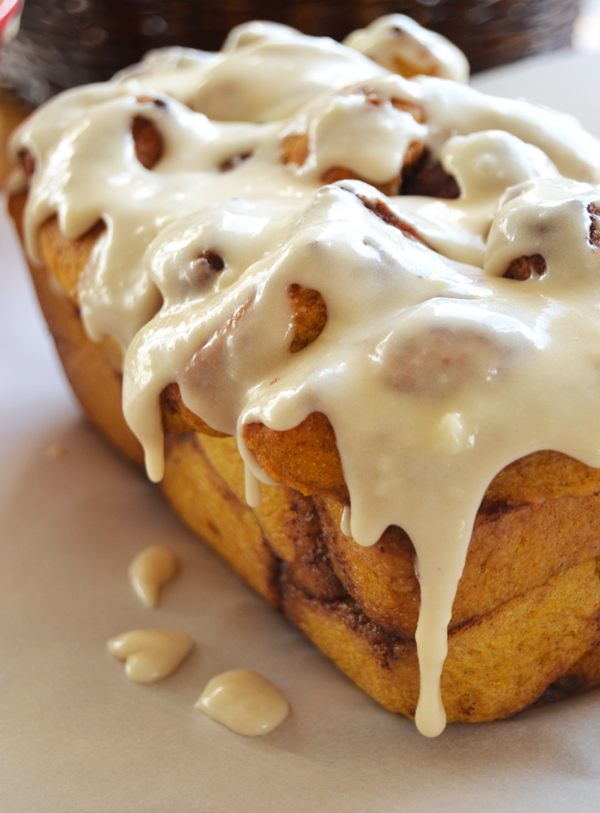 Cinnamon Pumpkin Swirl Bread
This is a large recipe, but you can easily cut it in half. I have a Bosch mixer that I make bread in, which is good for large recipes like this. If you have a smaller mixer, such as a Kitchen Aid, I would cut the recipe in half. A full recipe makes four 8″ loaves plus some extra cinnamon rolls.
Also, I used hard white wheat flour for this recipe. You can substitute white flour for the wheat, but you will mostly likely need less flour than indicated for finishing the dough recipe.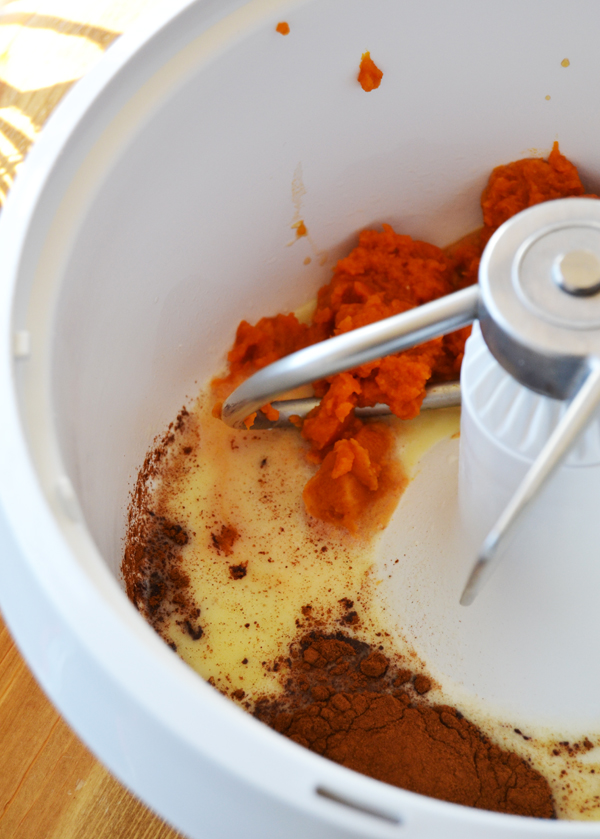 In a small saucepan, melt together 1/2 cup butter and 1 1/3 cups milk over medium-low heat. Heat until the butter is melted and the mixture is warm. Set aside.
In a mixer, combine:
3 1/2 cups warm water
warm butter and milk mixture
1 1/4 cups pumpkin puree
1 cup pure maple syrup
1 tbsp. vanilla extract
1 tpsp. ground cinnamon
2 1/2 tbsp. yeast
3 1/2 cups hard wheat flour
Mix until smooth. Cover and let sit in warm place for 35-45 minutes (45 minutes is best) to sponge (basically, let it sit. See note below). The mixture will periodically bubble and rise to the top of the bowl, simply turn the mixer on to deflate the mixture down again.
NOTE |  Sponging allows the yeast to develop in the dough, and also allows the flour to absorb some of the liquid which will give you a more accurate idea of how much flour is necessary to finish the dough. It produces a much softer bread.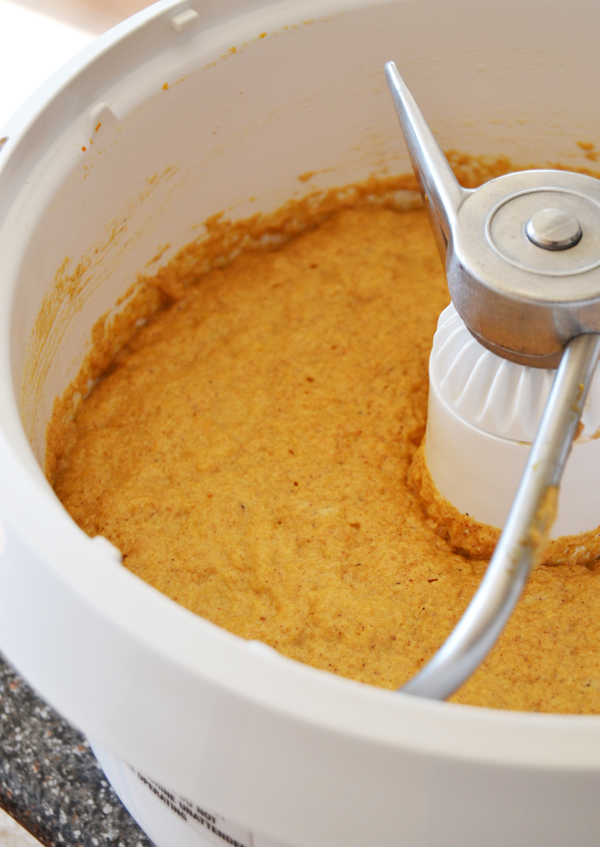 Now add:
2 tbsp. sea salt
enough flour to clean the sides of the bowl – about 5-6 cups (remember the note at the beginning about white flour!)
Add flour, one cup at a time, mixing after each addition. Add flour just until the dough is cleaning the sides of the bowl, and the dough is soft and sticky. Knead dough for 4 minutes if using wheat flour in a high powered mixer such as the Bosch (3 minutes for white flour), and 6 minutes if using a lower-power mixer such as the Kitchen Aid (5 minutes for white flour).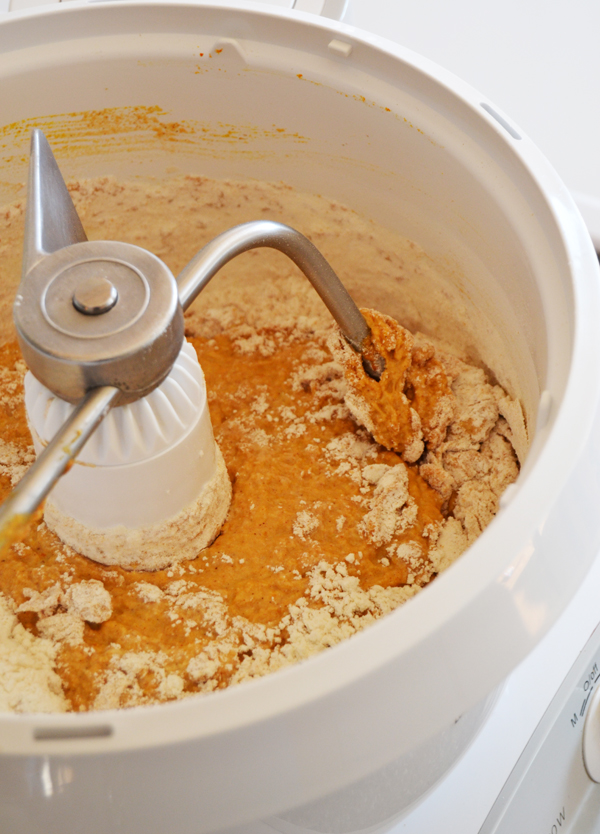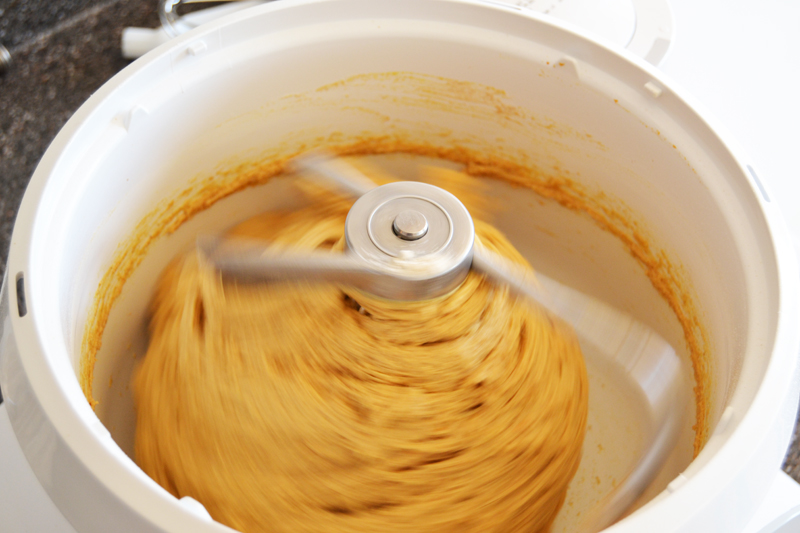 Let dough rest for 15 minutes. Meanwhile, make the cinnamon filling.
Gooey Cinnamon Bread Filling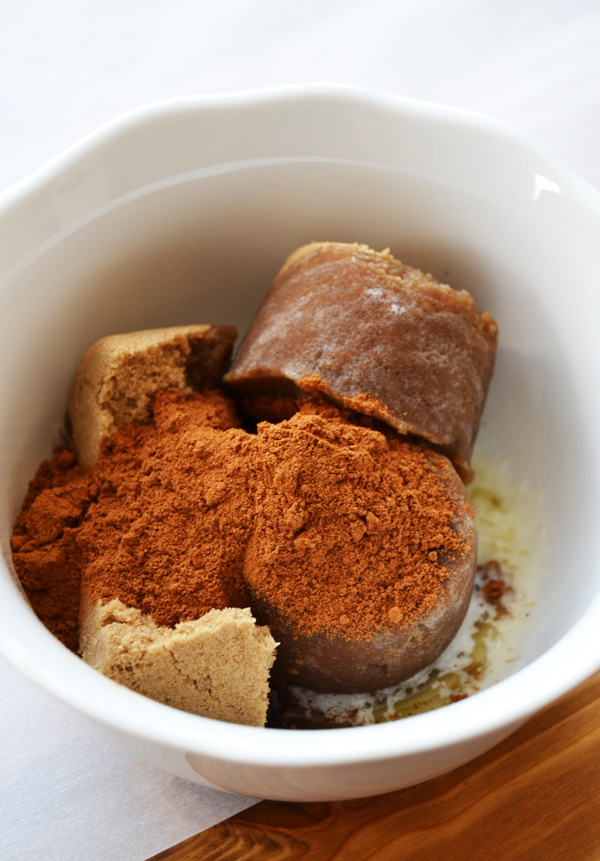 In a small bowl, combine the following:
2 cups dark brown sugar
2 tbsp. ground cinnamon
1 tsp. pumpkin spice
2 tsp. vanilla extract
1/2 cup melted butter
1/3 cup half & half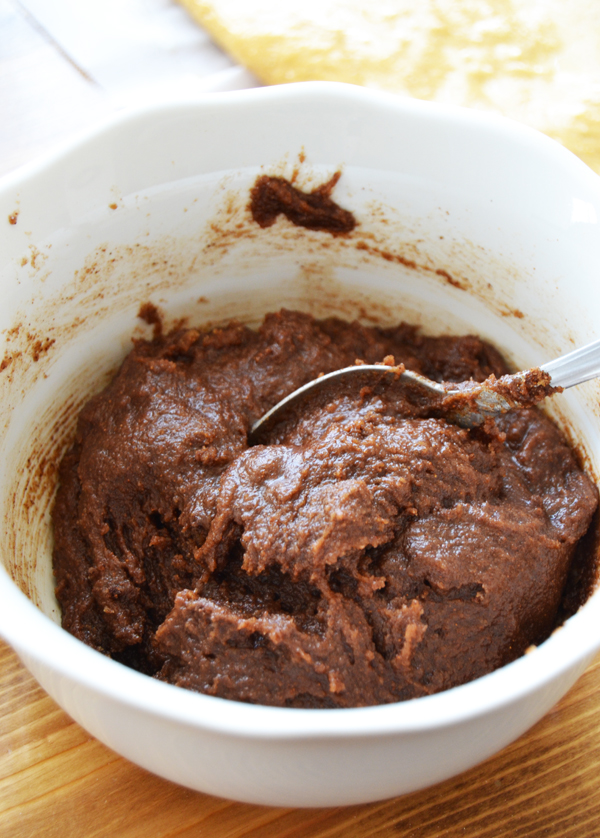 Preheat the oven to 350 degrees. Cover your work surface with parchment paper. The dough should be nice and soft now! Roll out 1 /3 of the dough into a large rectangle, about 1/2-inch thick. Brush with melted butter. Spoon 1/3 of the cinnamon filling on the dough and spread evenly.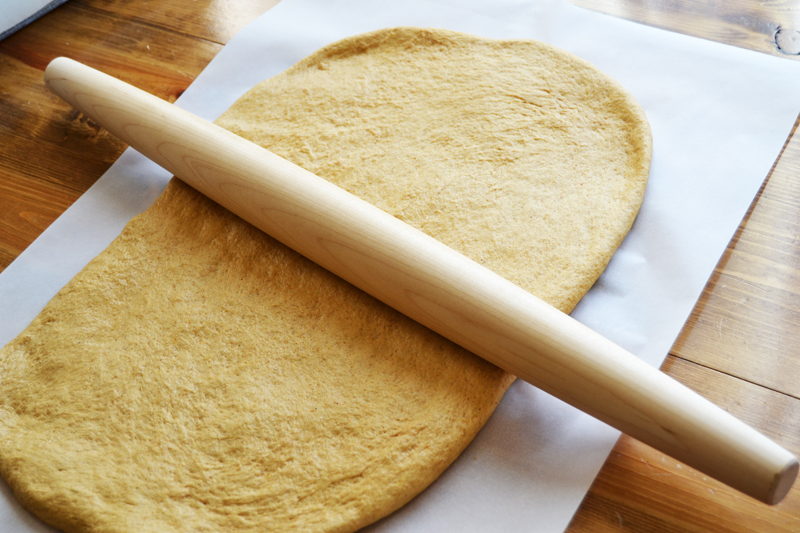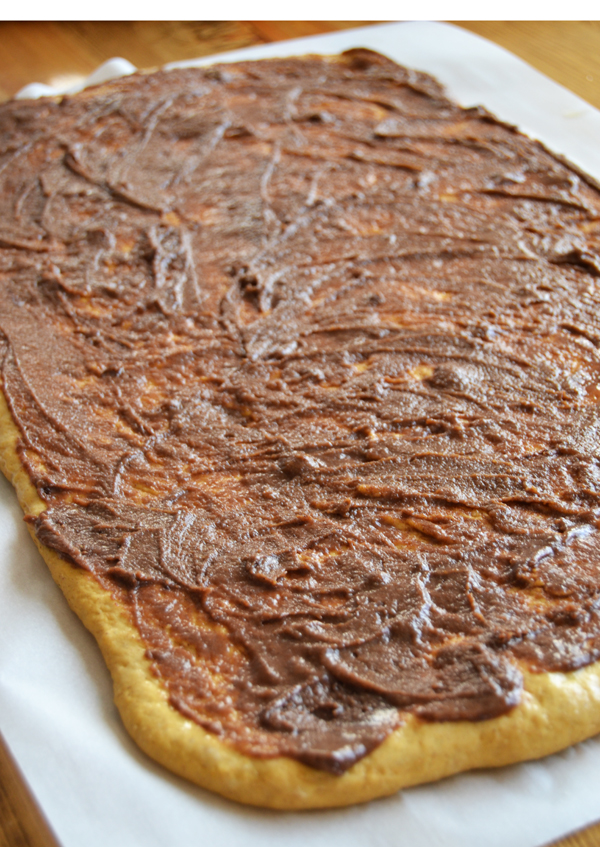 Roll up cinnamon roll style. Cut into 2-inch cinnamon rolls with a piece of string or dental floss.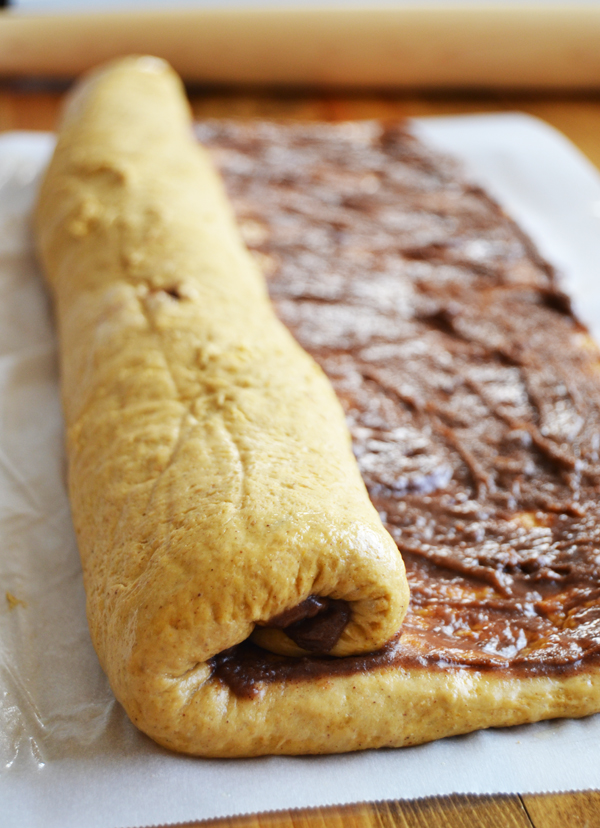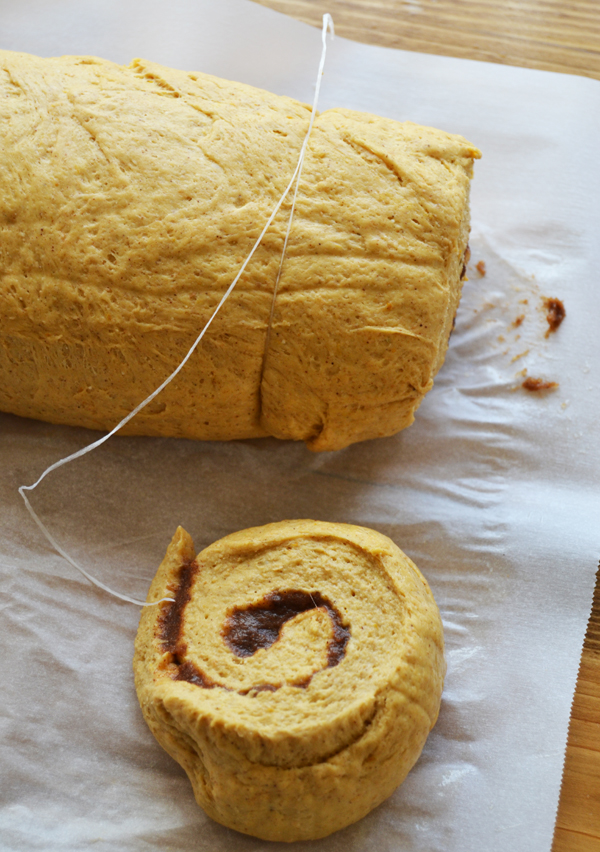 Now, for cinnamon rolls, leave them as they are and place them on a pan about 1/2-inch apart. If you are making the loaf – Use a pair of kitchen scissors to cut the rolls in half. Arrange the halves in a greased loaf pan. Fill the loaf pan just about to the top. Let rise for 10-15 minutes.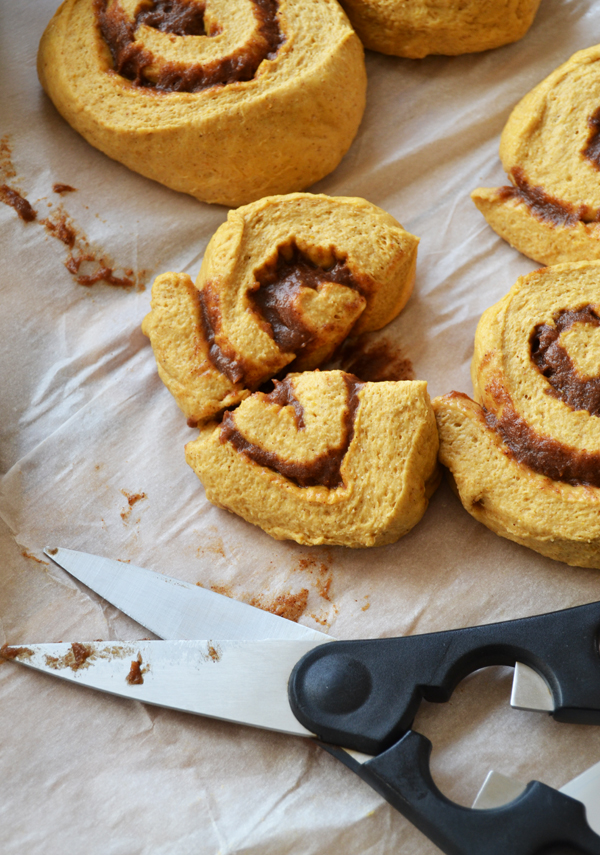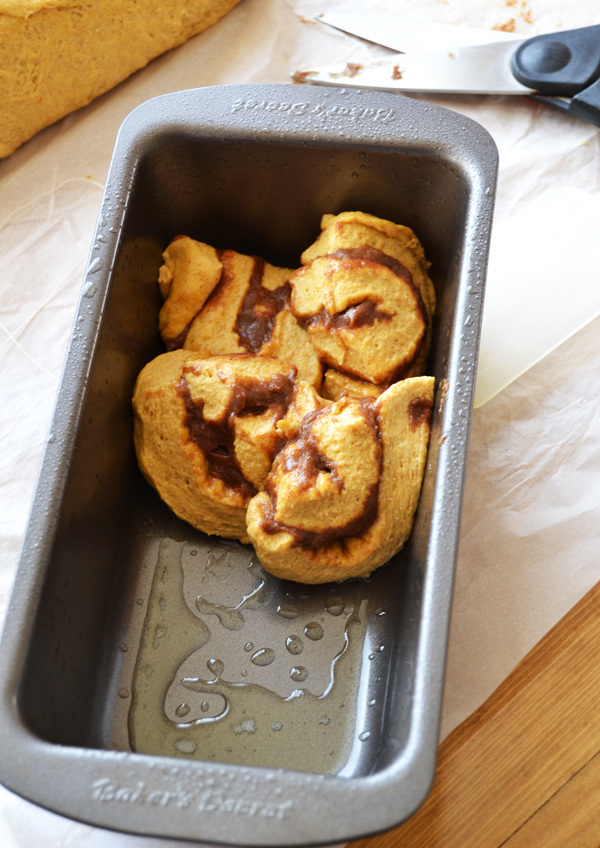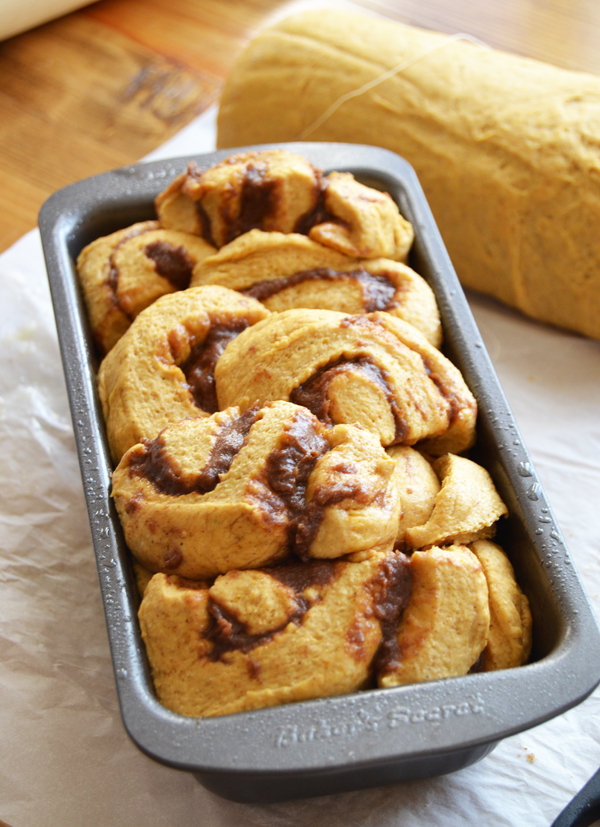 How delicious does that look? Bake for 28-33 minutes, just until the top is golden brown and the bread springs back when touched.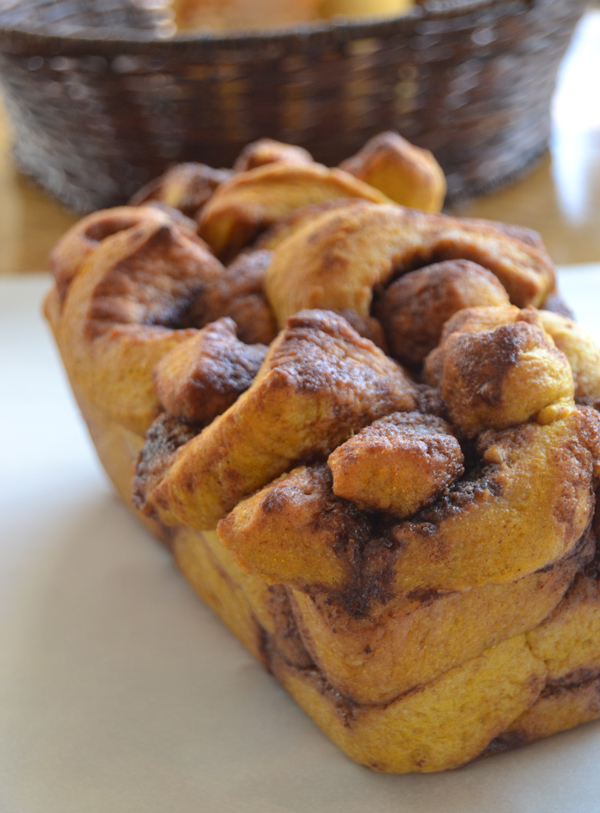 Cool for 30 minutes before glazing. Meanwhile… make the glaze.
Vanilla Butter Glaze
1/3 cup melted butter
2 1/2 cups powdered sugar
2 tsp. vanilla extract
2-3 tbsp. half & half
Add just enough half & half to make a thick glaze. Whisk together until smooth. Spoon over warm bread and cinnamon rolls. Use extra for dipping for a pull-apart loaf!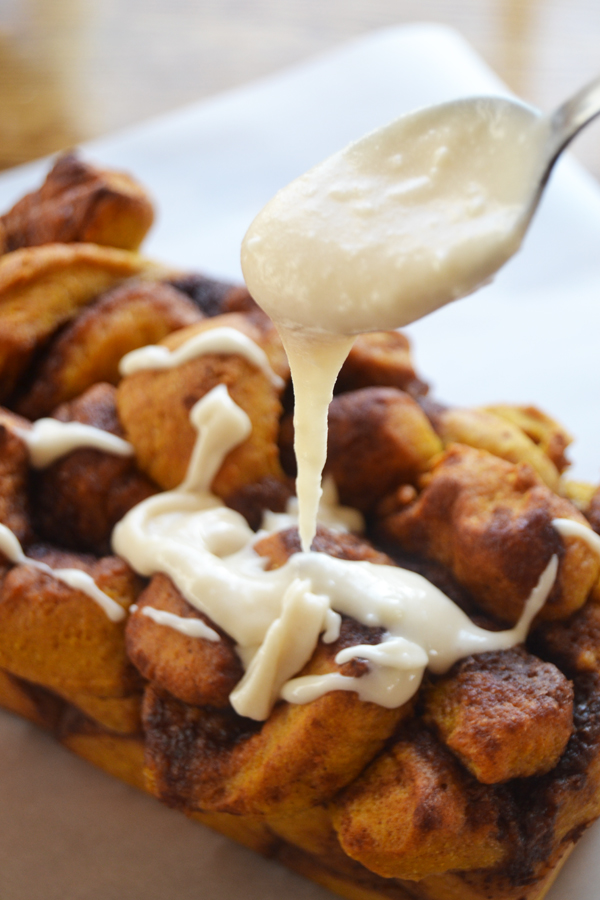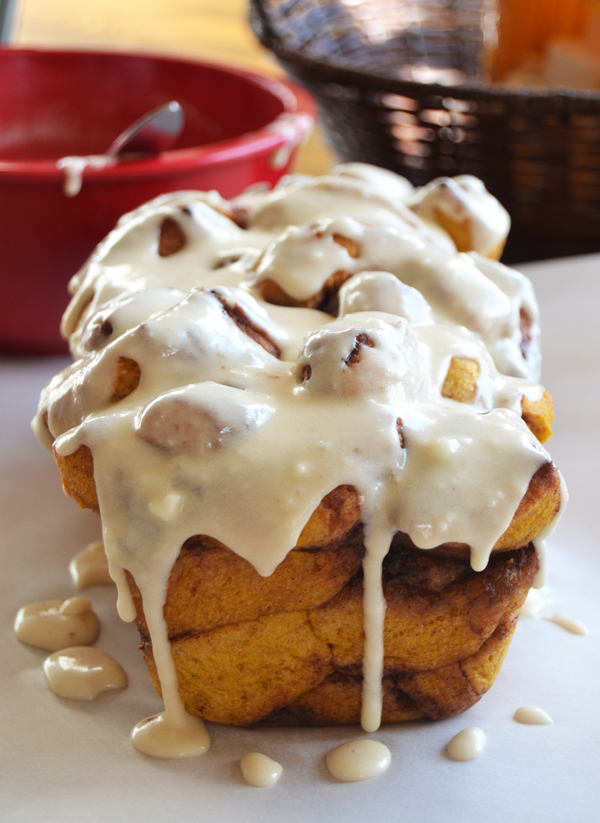 Have a beautiful fall day…
Jessica
An image for you to pin!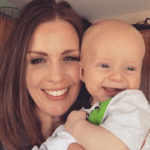 Child of God, Wife to Josh, Mommy to my four sweet children. Thankful for busy days filled with homeschooling, homemaking and loving my little family! And sneaking in sewing and pattern design whenever I can 🙂