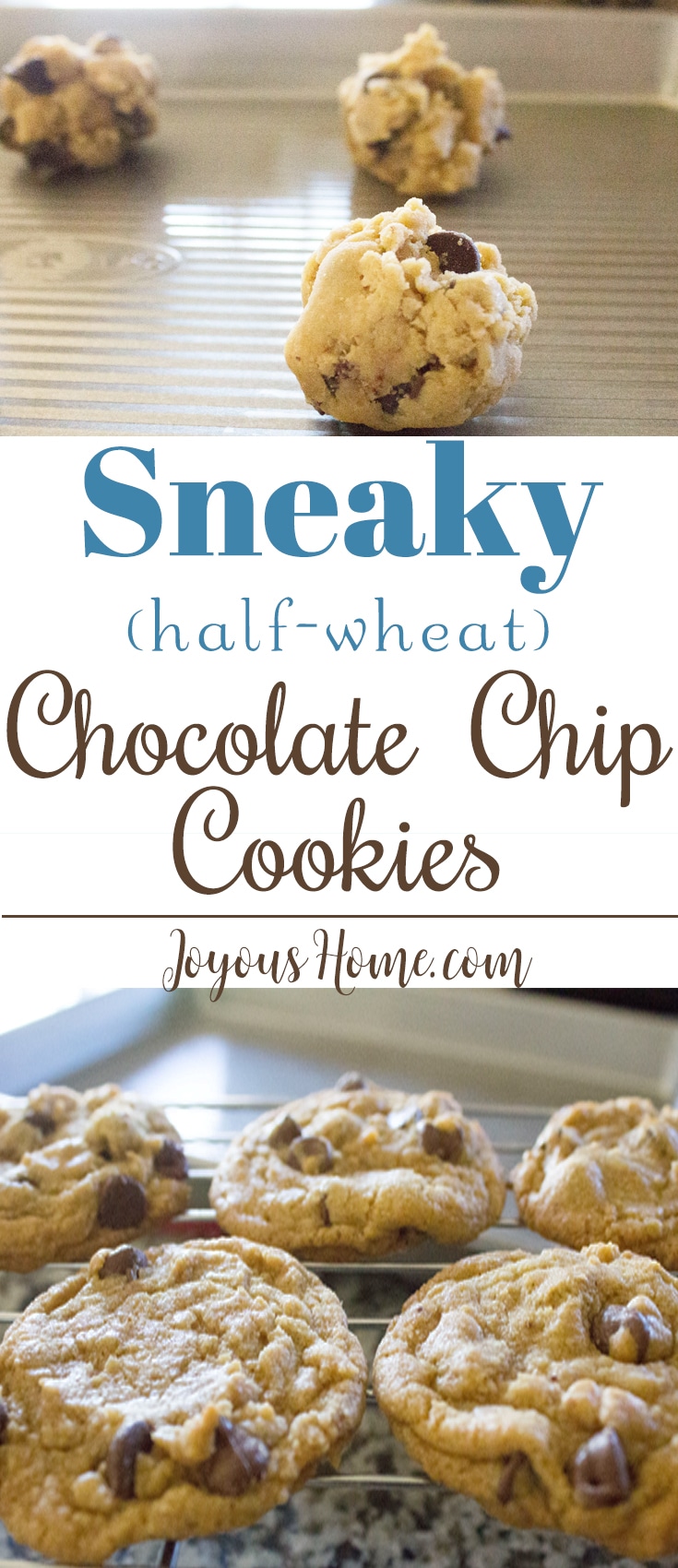 Are you having trouble using whole wheat in your favorite cookie recipe? Maybe your family just doesn't like whole wheat in their cookies, it works for bread, but please, not in our cookies! In this recipe, we sneak in 1/2 of the flour using hard white wheat, and they'll never know. Here is a Perfectly Sneaky Chocolate Chip Cookie recipe.
I'll give a brief whole wheat lesson mainly focusing on cookies. Whole wheat is heavier than processed flour. It contains the germ oil (if freshly ground – recommended), and all the other good things a manufactured flour has to omit during processing so the flour won't spoil.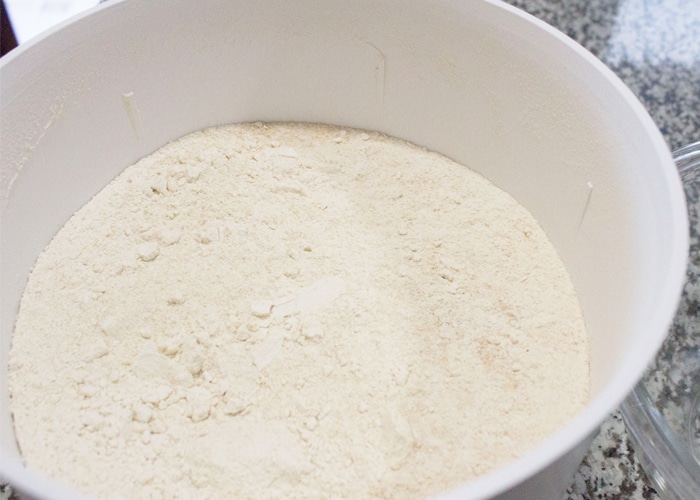 There are a few types of whole wheat – hard red, hard white, and soft white. Hard and soft refer to the gluten – that magic ingredient that develops your bread and makes it rise. Hard wheat has a high gluten and protein content. Soft wheat is low gluten – it won't rise your bread dough. High gluten is needed in bread, but not in cookies. Red wheat would be darker and produce a dense cookie. Let's avoid that.
Therefore, the best choice for an all wheat cookie would be soft white wheat – also referred to as pastry flour. I decided not to use soft white wheat in this cookie because I wanted a little more protein, plus we are halving it with white flour. So, in this case, hard white wheat will do a nice job in a cookie. For a tried and true all Wheat cookie, we have Chocolate Chip here and Peanut Butter Chocolate Chip here.
Any whole grain can be purchased in berries and milled in a home grain mill.  For more information on whole grain cooking for your family, see our book Baby's First Foods, Mother's Guide to Whole Grains. Hardback, 128p.
Let's make these yummy cookies!
Perfectly Sneaky Chocolate Chip Cookies
Makes about 70 cookies
Ingredients:
[tasty-recipe id="10585″]
Directions:
In a glass bowl mix your flours, baking soda, and salt. Set aside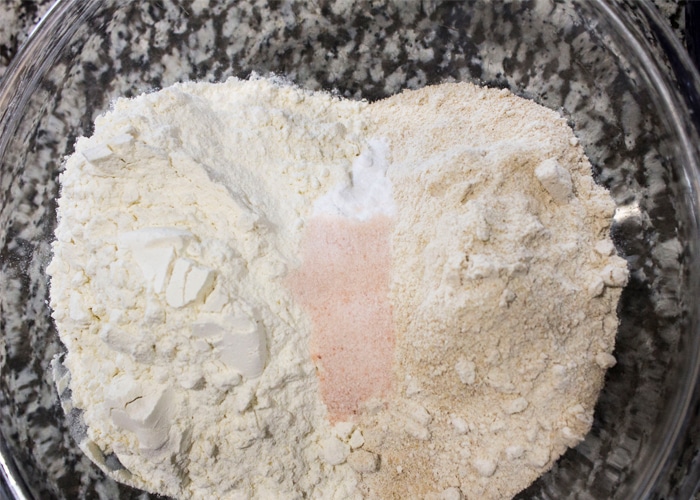 In a heavy-duty mixer, cream together the butter and sugar until lightened in color and well mixed.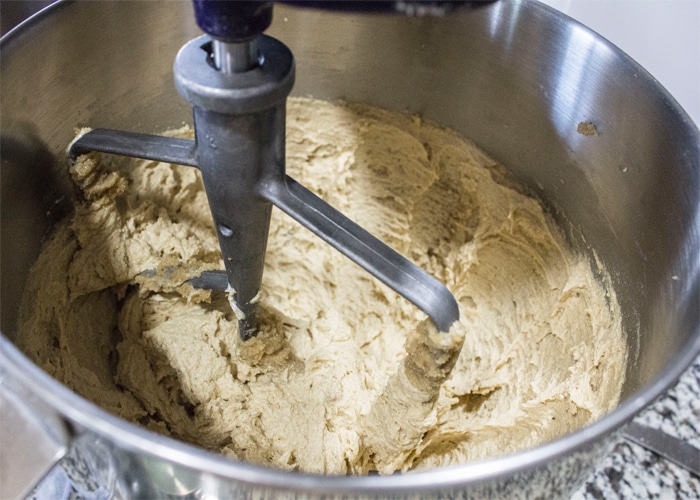 Add the vanilla and the eggs and mix well. I got a chance to use my homemade vanilla in this! YUM.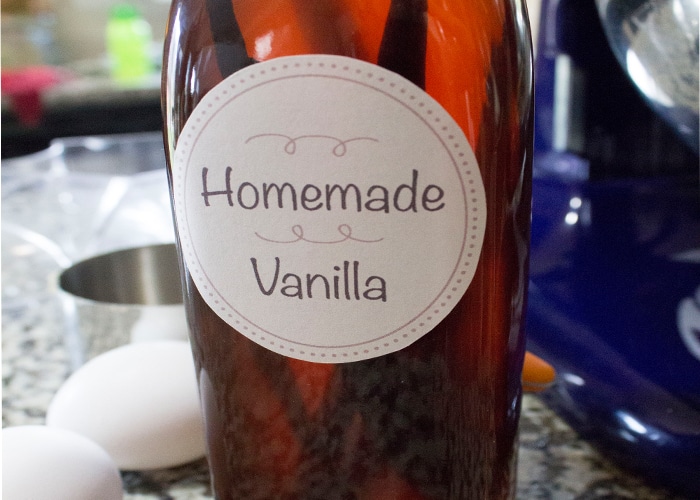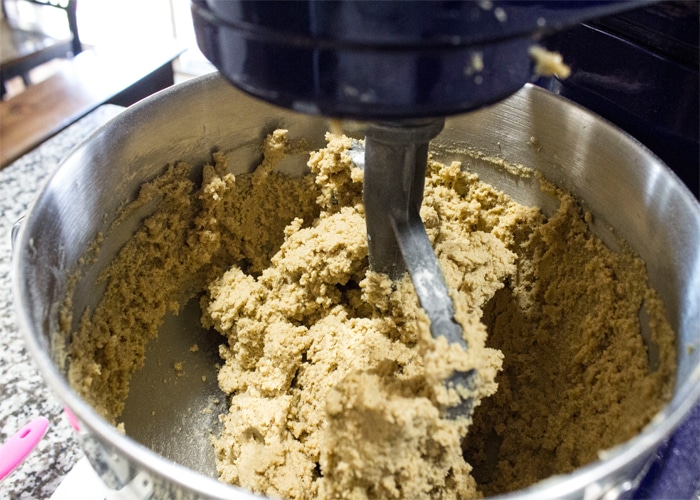 Remove the mixer bowl and add the chocolate chips! Stir these in, don't use the mixer.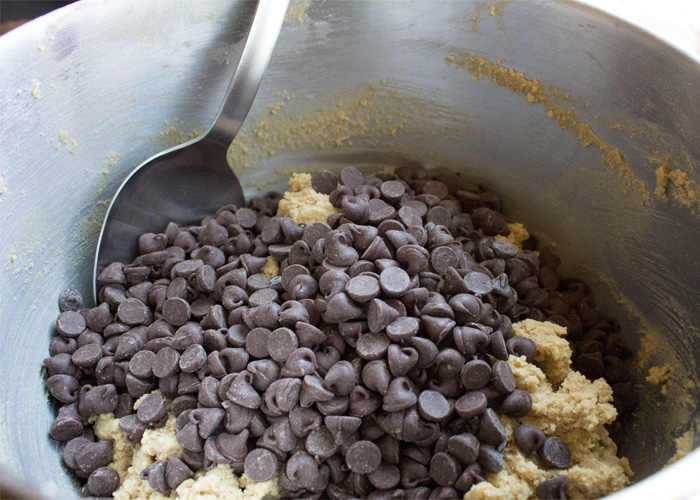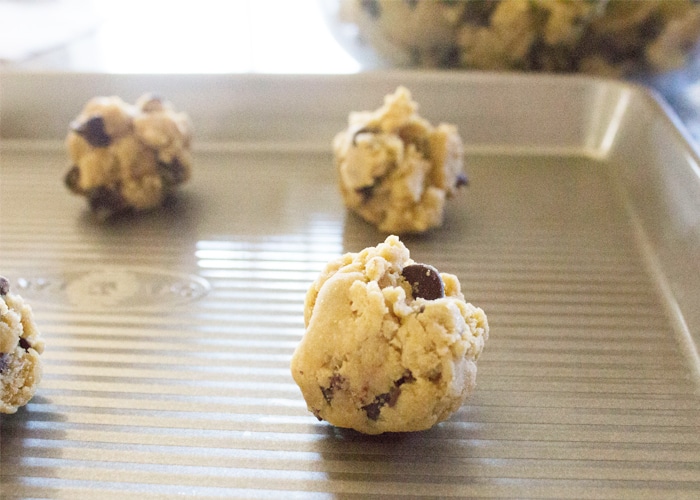 The cookies will be slightly underdone in the middle, so let them cool on the hot cookie sheet for at least 5 minutes.
ENJOY these Sneaky Chocolate Chip Cookies!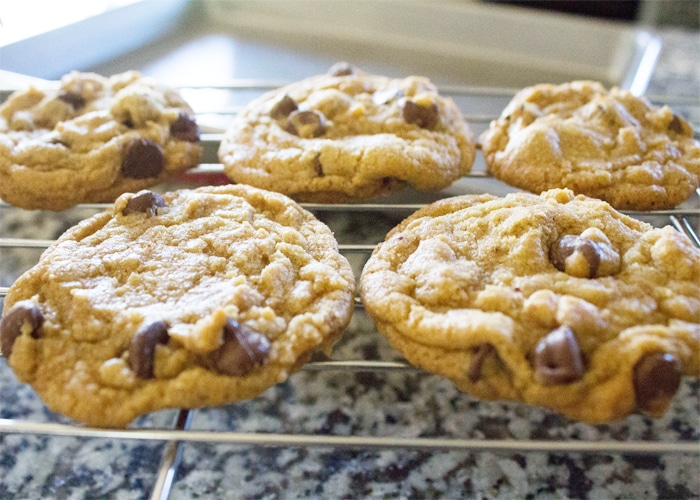 Soft Frosted Sugar Cookies | Hugs and Kisses Valentine Embroidery