[printfriendly]
This year was a time of not getting to bake a lot at Christmas with the flu. Peanut Butter Chocolate Chip Cookies were on our minds as soon as we recovered. I hope you enjoy them. No one will ever know you've put whole wheat in your cookies if you make them just right.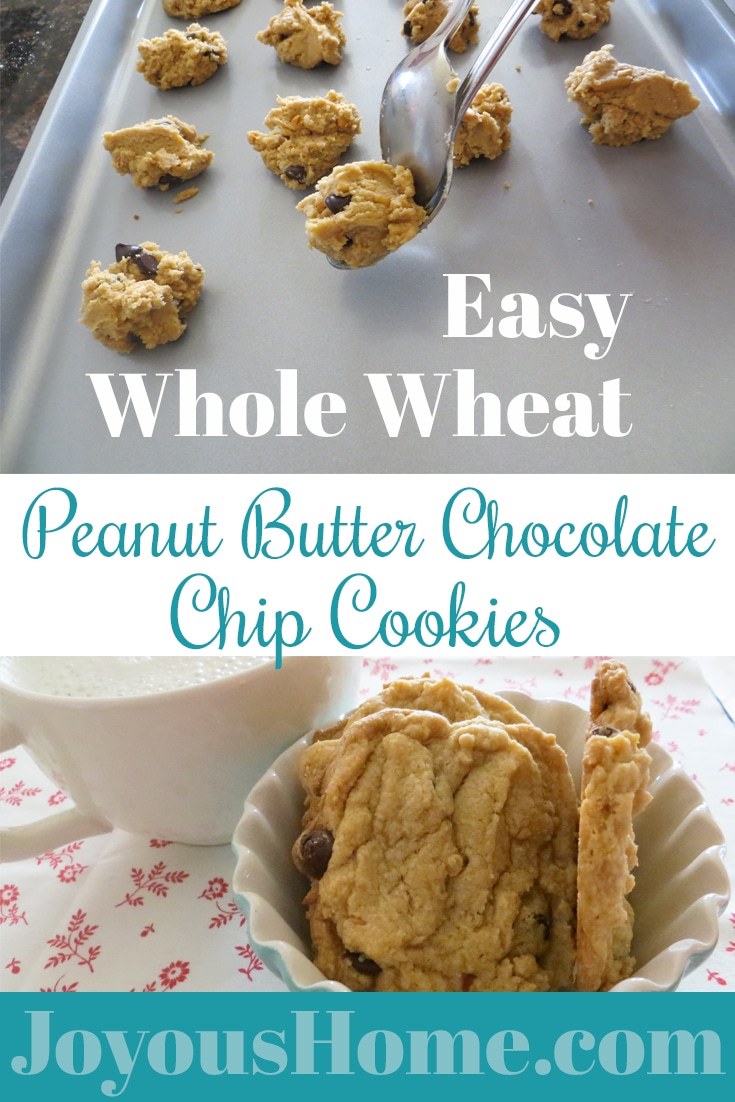 Peanut Butter Chocolate Chip Cookies
These are made with soft white wheat – a whole grain pastry wheat. This is lighter than regular hard white wheat, and has less gluten – so you don't make your bread with it, pastries only.
Mill a container of soft white wheat berries. We use Wheat Montana soft white wheat berries for our cookies. You can freeze what you don't use immediately. No one will ever know these are whole wheat!
Peanut Butter Chocolate Chip Cookies (Whole Wheat)
2 c. brown sugar
1 1/2  c. granulated sugar
2 c. unsalted butter (16 oz. or 4 sticks), softened
4 eggs
1 1/2 c peanut butter
7 c. soft white wheat flour – freshly milled
2 tsp. baking soda
1/2 tsp. salt
2 cups chocolate chips
In a large mixer:
Cream the unsalted butter, peanut butter, and sugars together. Beat the eggs and mix into the creamed mixture. Add 4 cups of the whole wheat flour, the salt and baking soda on top of the flour and mix in. Add the additional 3 cups of flour, just until mixed. Gently mix in 2 cups of chocolate chips.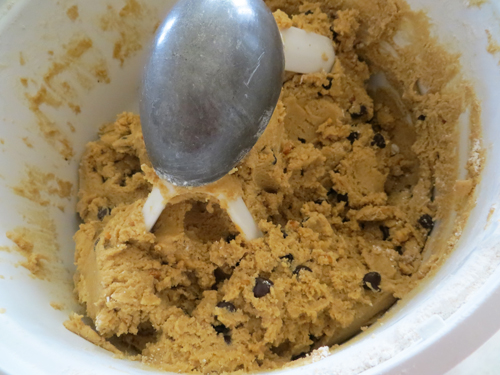 Scoop onto cookie sheet. Bake for 10 minutes. Makes at least 5 dozen 2″ cookies.
Don't they look perfect! You can change out the chocolate chips for peanut butter chips, white chocolate, etc. At Christmas, use Andies mints, chopped!
Happy Baking!