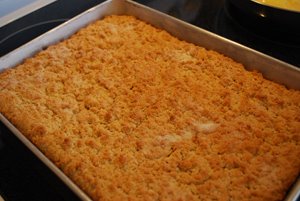 This is a yummy whole wheat shortbread. We use soft white wheat, not hard. Enjoy!
Makes a 9″x13″ pan
Chop 11 Tbsp. butter into a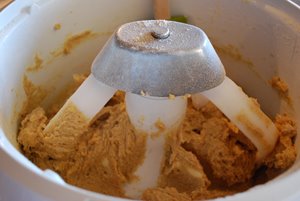 mixer.

Add:
2 Tbsp. of baking powder
1 tsp. sea salt
3/4 c. sugar
1 cup of half-n-half beaten with 2 eggs

Jog just to mix up and add:
5 to 5 1/2 c. of soft white wheat
You will see your bits of butter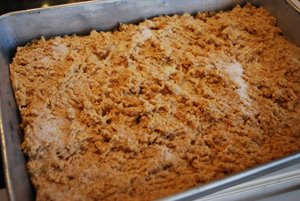 not mixed all the way in, this is fine. Dump into your sprayed or greased pan and use a fork to distribute evenly. Sprinkle with cinnamon sugar. Bake at 400 degrees for about 20 min.
We call this baby's shortbread because it's been every little one's favorite breakfast treat. It's so fast to whip together too.
Blessings, Theresa