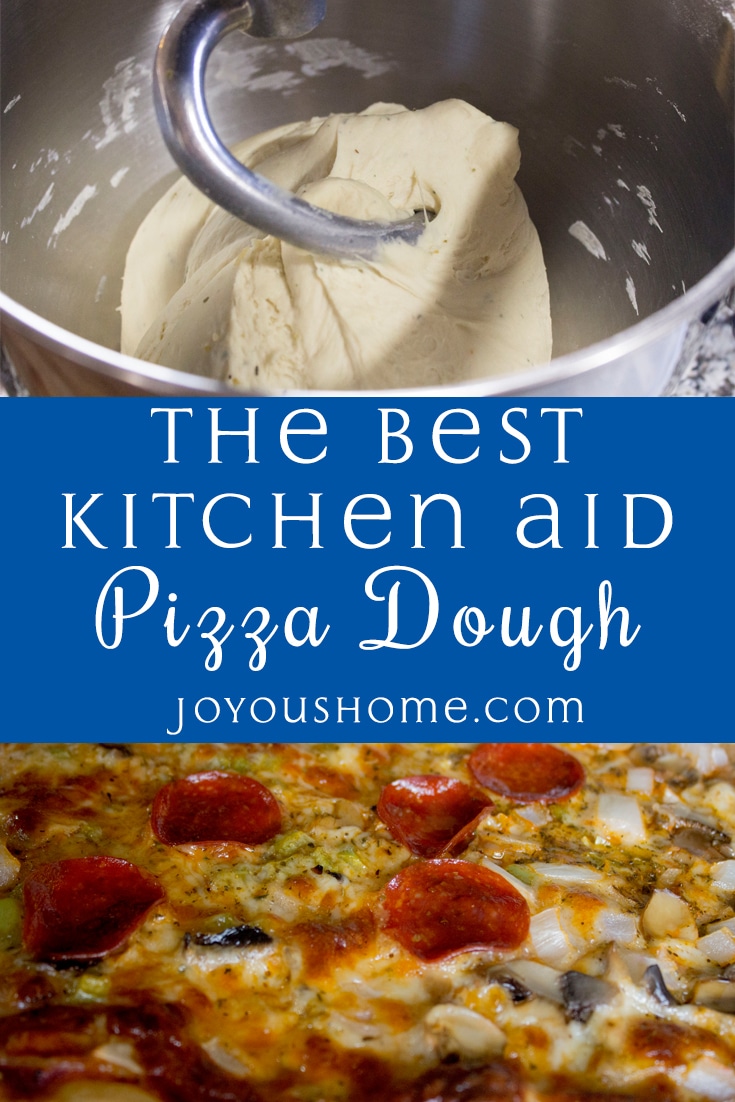 Do you need a great pizza dough recipe for your Kitchen Aid? Try our Best Kitchen Aid Mixer Pizza Dough Recipe! This is our favorite Friday night pizza dough recipe. I'm using a Kitchen Aid Professional 600.
Best Kitchen Aid Mixer Pizza Dough
The sauce for our pizza is included in a mini pizza recipe that can be found here.
This Kitchen Aid mixer pizza dough recipe makes 3 16″ pizzas, or two 14″ and a large square. You'll need to play with it.
Ingredients:
3 cups of warm water
2 TBSP olive oil (or less if you want a crisper crust)
2 TBSP instant yeast
3 c. whole wheat or unbleached white flour to start
Unbleached white flour – to clean bowl
1 1/2 TBSP sea salt
In your Kitchen Aid mixer add the water, olive oil, yeast and 3 c. of flour to start. Mix well. Sponge if desired.
*If you are using wheat flour, you might want to Sponge the first 4 ingredients; meaning jog (quick mix) and let the yeast bubble up with the first 4 ingredients for 15 minutes or longer. Jog down as it rises. This smells divine! Keep an eye on the mix, or it will bubble over. A sponge contributes to gluten development by hydrating the portion of the flour in the sponge and adds additional flavor from the extended ferment time.
Below is an example of a sponge when making whole wheat bread. (This is my Bosch mixer in the picture – the pizza dough is in a Kitchen Aid)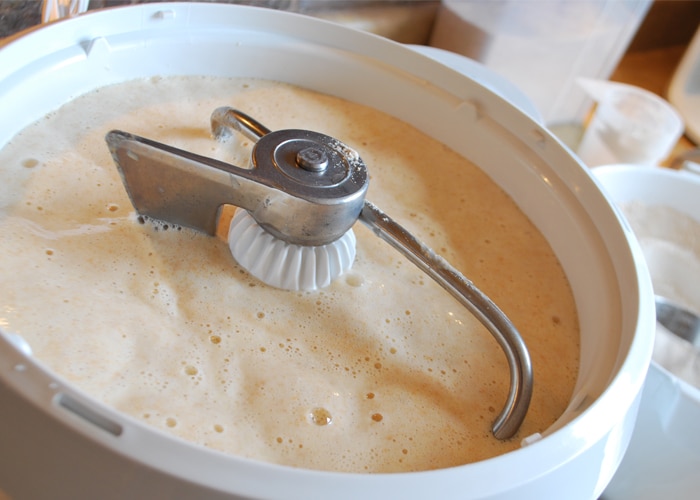 Add the sea salt. Next, add the unbleached white flour, one cup at a time, mixing after each cup. The addition of 3-4 more cups of flour is an approximate guess on the additional flour you'll need. Cleaning the bowl becomes apparent as the dough pulls away from the sides of the bowl. The dough should be tacky but not stick to your fingers.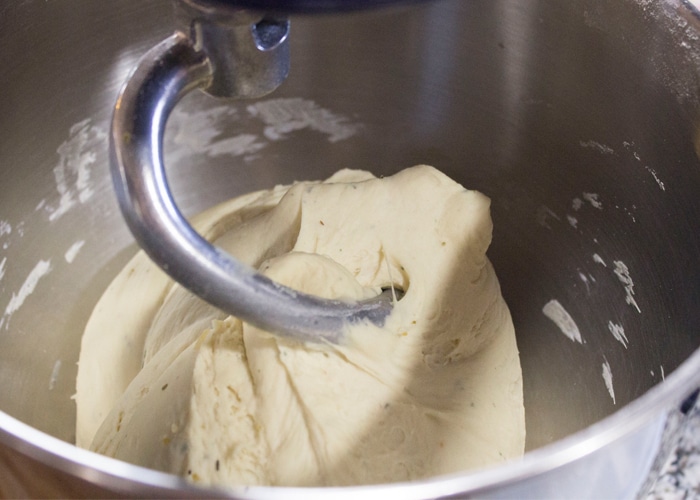 Mix on high for 4 minutes. Do a gluten stretch on your dough. If the dough tears while stretching, mix one additional minute at a time on high. You are looking for an opaque window with the stretching of the dough. Let the dough rest for 15 minutes in the bowl. Breaking gluten strands by overmixing is irreversible. A gluten stretch can be seen here in our bread making tutorial.
You're ready to roll dough! Roll the dough out, and add your sauce and toppings. See our pizza sauce recipe here on our mini pizzas!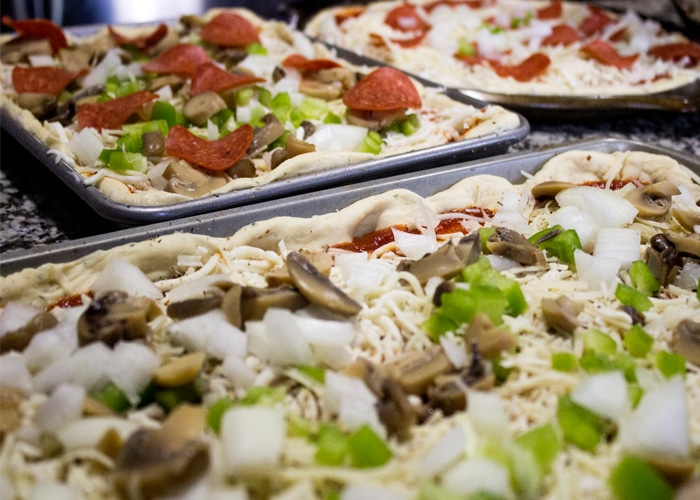 I use USA pans for my pizza, 14″, 15″ deep dish, and rectangle pans. I LOVE them – perfect pizza every time. Bake the pizza at 425 degrees for 15 minutes, switching racks and baking another 10 minutes.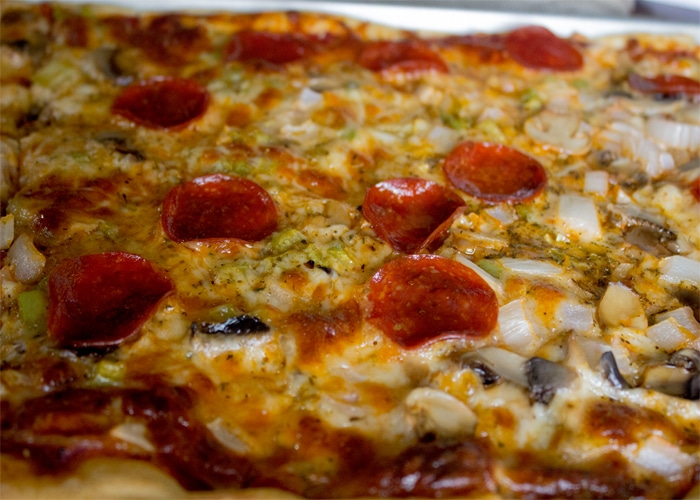 Happy pizza baking!

Best Kitchen Aid Pizza Dough
This post was shared on Raising Homemaker's link up! Share your post!