Grab some craft paper and make Christmas paper houses and ornaments. These look beautiful on a table or mantle with little battery-operated tea lights under them! You can make a whole village of paper houses! Or make a little hole and use embroidery ribbon to hang them on the Christmas tree.
Make Christmas Paper Houses and Ornaments
There are two sizes in the PDF download. You could make small and larger houses with several different types of craft paper. We do recommend regular scrapbooking paper, in an 8.5″ x 11″ size.
This is an older-kid-friendly craft. Make sure the hot glue gun and paper-knife are not in a younger child's reach. You'll need to do the cutting of the windows and gluing for your younger children. OR do the cutting and use double-sided tape or glue tabs so they can help seal them together.
Supplies you'll need:
Christmas House Templates – Get them free when you sign up for our newsletter! Sign up in the post!
Scrapbooking Paper – 8.5″ x 11″
Paper or Template Knife
Hot Glue Gun, Glue Tabs, or Double-Sided Tape
Plastic Tool to Crease
Embroidery Ribbon
Battery-Operated Tea Lights

Happy HOUSEmaking!!
xo, Theresa
[aweber listid=6169444 formid=1285225977 formtype=webform]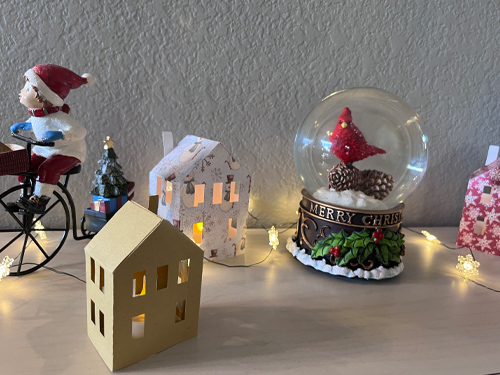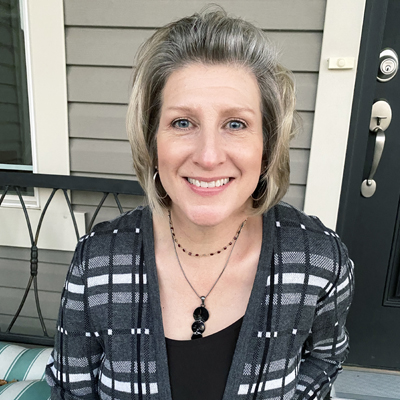 On Joyous Home, you'll find everything from food to handiwork, homeschooling to grace-filled living. Along with my daughter, Jessica, we love publishing and blogging about homemaking. We are children of Christ, and imperfect wives and homemakers. We're happy you're here!