Glazed Gingerbread Nuts is a fun treat to have on hand while you're working on ornaments!
Glazed Gingerbread Nuts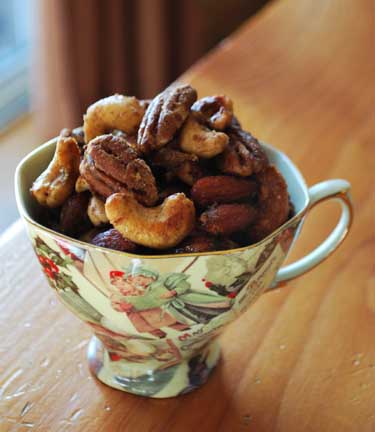 You need 5 cups of mixed nuts, salted or unsalted.  You don't have to use mixed nuts- you can use just pecans, walnuts or almonds.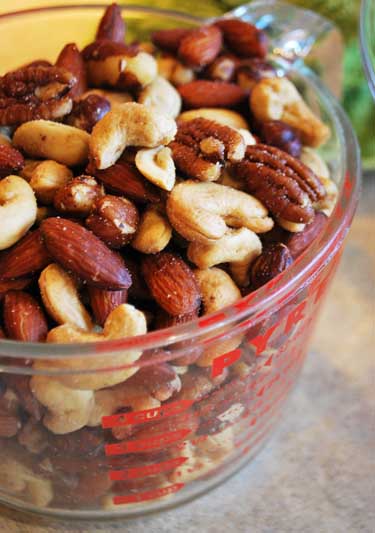 Bring 2 large eggs to room temperature.  In a large bowl whisk the egg whites together until very frothy.  Add:1/2 cup packed brown sugar1/2 tsp. allspice1 tsp. ginger powder1 tsp. cinnamon1/4 tsp. sea salt (only if you are using unsalted nuts)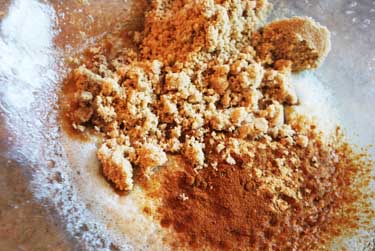 Mix together until all of the sugar and spices are well blended.  Add the nuts and stir to coat.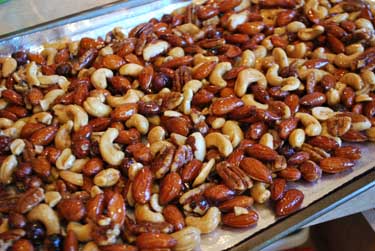 Preheat the oven to 325 degrees.  Spread the coated nuts on a baking sheet lined with parchment paper or foil.  If you use foil, spray it lightly with cooking spray.
Bake for 30-45 minutes, stirring every few minutes to prevent the nuts from burning.  The nuts are done when they are toasty brown and crunchy!  Cool completely and serve in a candy dish.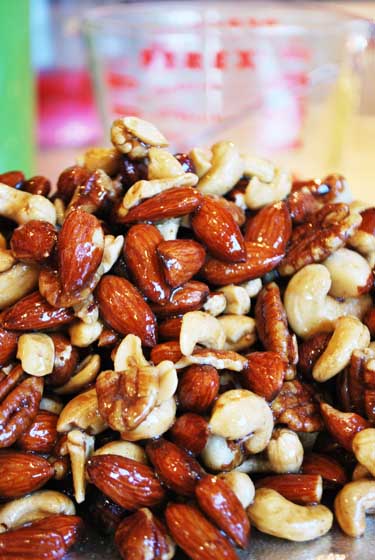 Enjoy this blessed time of year!