BACON! Who can resist the combination of bacon and cheese? Crispy bacon, blue and cheddar cheese make these little morsels a yummy start to any gathering. Save time and make them a day ahead and have them ready for the oven when guests arrive.
Ingredients:
8 pieces of bacon, cooked and crumbled – save 2 pieces for dip (optional)
1/2 c. butter
2 oz. crumbled blue cheese
2 1/2 c. shredded cheddar cheese
1 1/2 c. flour
2-3 Tbsp. half and half to start
This recipe is seriously easy. However, if you've ever made crackers (or pie crust), you know that over mixing can make your flaky cracker like rubber. The trick is to mix them just enough, once the flour is added, to make the ingredients stick together. The half and half is added last and really measured by look. Once it starts to look like crumbly but holding, that's enough cream.
[clickToTweet tweet="Who can resist bacon and cheese? Cook the bacon. Oh boy." quote="Who can resist bacon and cheese? Cook the bacon. Oh boy." theme="style1″]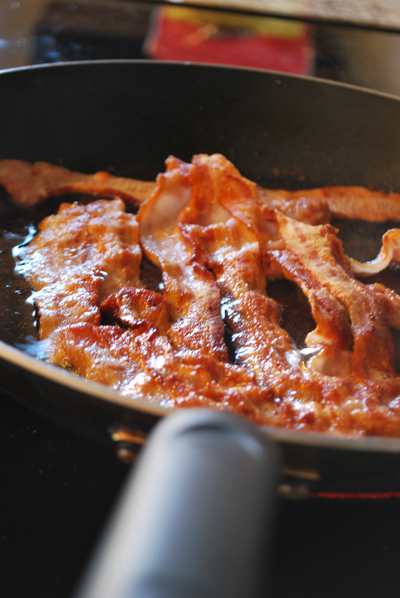 Gather up your ingredients.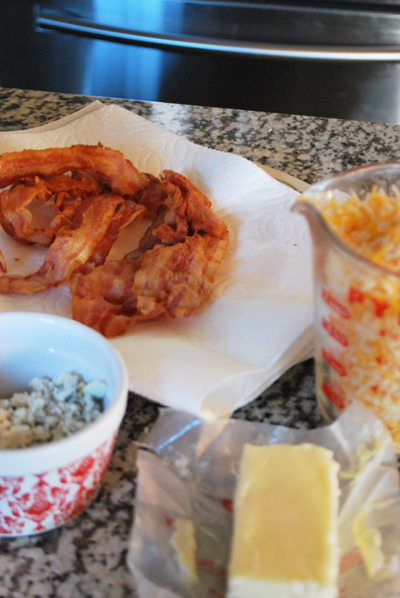 Mix together the butter, cheese, bacon.
Add the flour, mix until it crumbles together.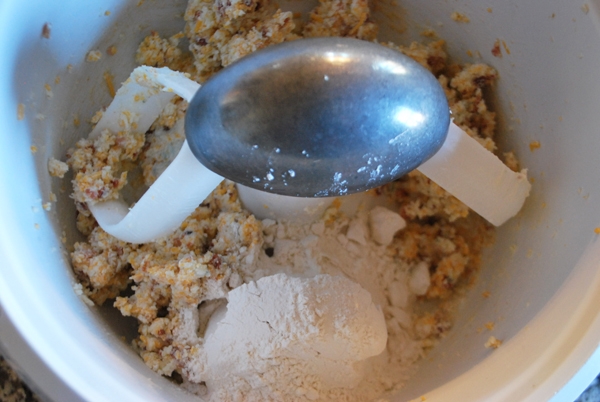 This is where you want to be careful. Over mixing will make some tough crackers. Add the half and half or cream 2 Tbsp at a time. Once it starts to hold together stop mixing.
Divide into portions to make rolling easier if you'd like. Roll out on parchment paper about 1/4″ thick, evenly.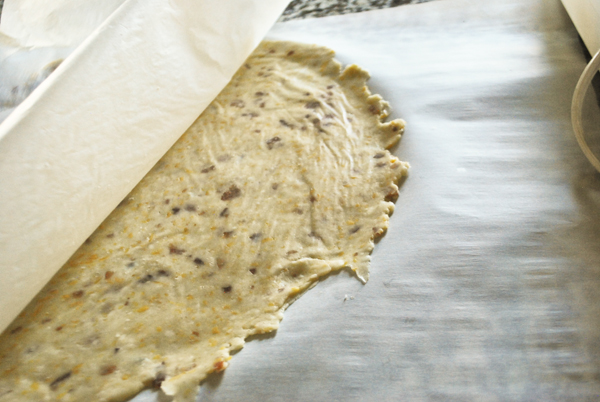 Cut into squares or triangles.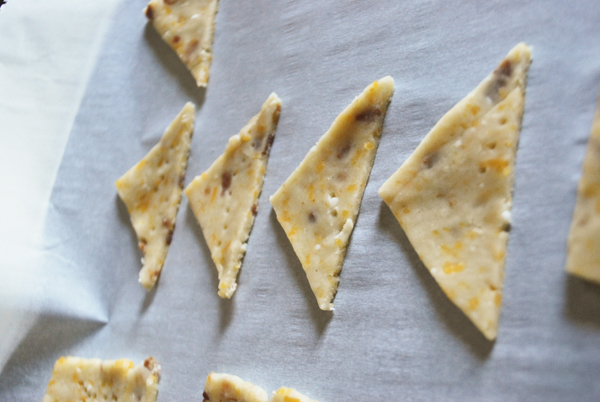 You can equally just cut and put the whole pan into the oven to bake. They separate slightly as they bake. Bake at 375 degrees for 17-20 minutes. If you didn't roll it evenly, edges will brown faster so remove those and finish baking the middle.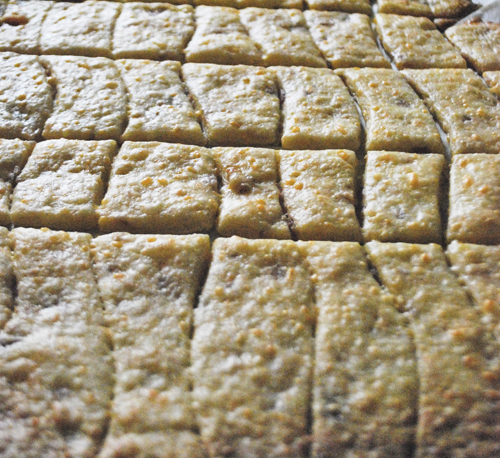 These are great alone, they are very crisp and cheesy. The dip was a second thought after I made them. If you wanted to serve a dip with them – here's mine:
2 c. sour cream – can do 1/2 yogurt
1 Tbsp. onion powder
1 tsp. dill weed
1/4 tsp. pink sea salt
1/4 tsp. white pepper
2 pieces crumbled bacon
(adjust spices as desired)
Enjoy!