I have had a craving for cinnamon rolls for the last few days, I thought I would make some this morning, but then remembered that I'm out of yeast. So, when soft, gooey homemade cinnamon rolls can't be made… you make a coffee cake, and in this case, it's Cinnamon Roll Coffee Cake time!
Cinnamon Roll Coffee Cake
My house smells so good. This cake is a snap to stir together, no need for a mixer. Whip this yummy treat up for breakfast, tea time or dessert! And, I love to assemble coffeecakes the night before. In the morning they are ready to bake! All you have to do is make coffee.
Easy, anytime, cinnamon roll cake! You'll mix dry ingredients, and then add the wet ingredients in a 'well' to mix. This cake is very moist.
Experimenting with different extracts is tasty.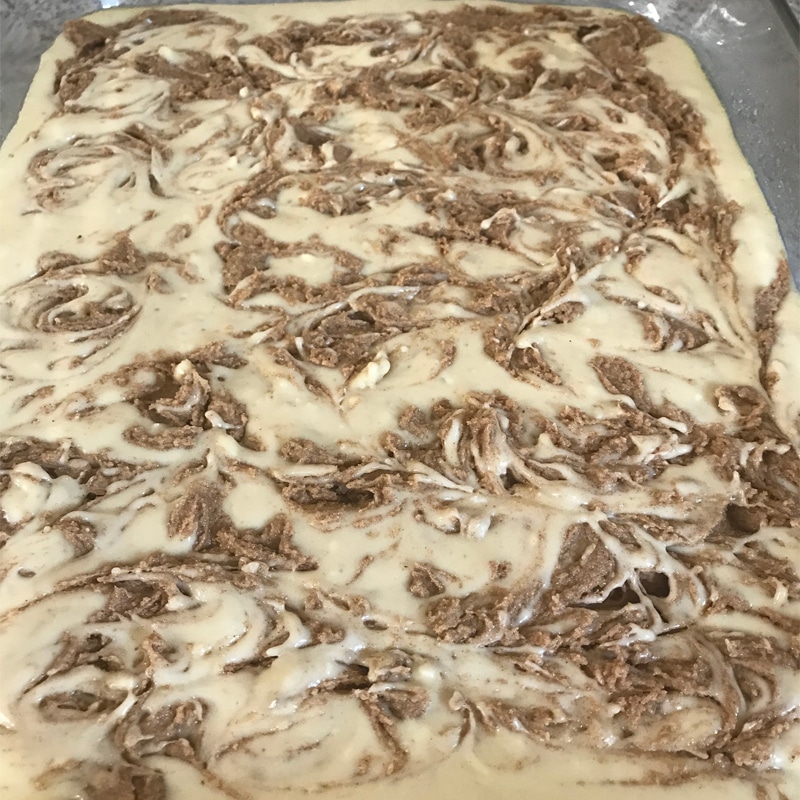 After spooning on the topping, swirl it in with a toothpick.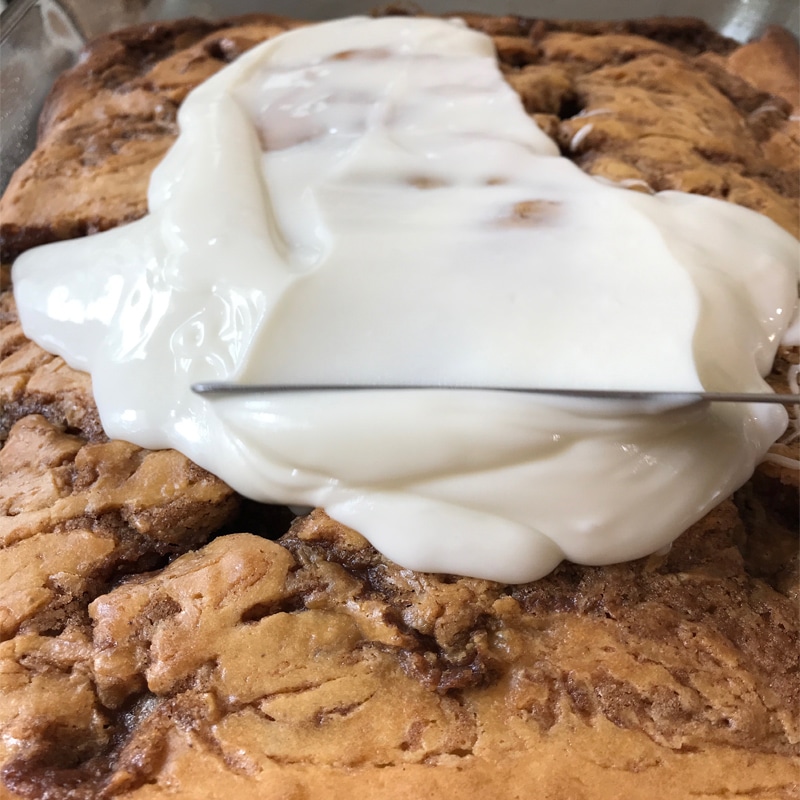 I used almond extract for the glaze. You can use coffee, vanilla, chocolate – joy.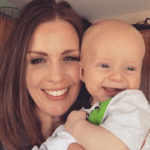 Child of God, Wife to Josh, Mommy to my four sweet children. Thankful for busy days filled with homeschooling, homemaking and loving my little family! And sneaking in sewing and pattern design whenever I can 🙂