Delicious, tender shortbread, filled with buttery bits of toffee and drizzled with a yummy dark chocolate. I believe that Christmas baking always needs at least one good slice and bake cookie. It breaks up the messiness of cut out cookies and brings in something pretty but easy. I love these toffee shortbread cookies!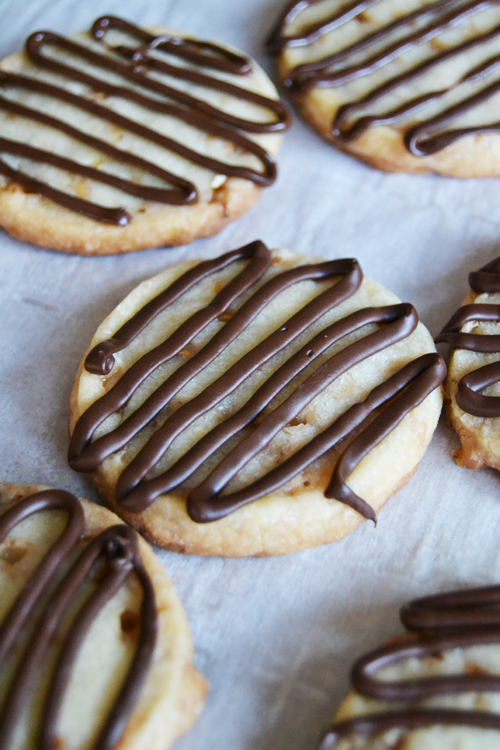 This toffee shortbread cookie dough also freezes well, making it a great cookie to stock the freezer with for busy days.
Toffee Shortbread Cookies
~ Makes about 3 dozen cookies ~
In a mixer, combine:
1 cup butter, softened
1 cup powdered sugar
1/2 tsp. vanilla
1/2 tsp. almond extract
Beat on high speed until creamy and smooth, about 2-3 minutes. In a separate bowl, whisk together:
1 2/3 cups unbleached white flour
1 tsp. sea salt
Add flour mixture to the butter mixture, and mix slowly, just until a soft dough starts coming together. Don't over mix. Add 3/4 cup baking toffee bits and mix in on low just until distributed throughout.
Form dough into a round log, 2″ in diameter and wrap in plastic wrap. Chill for at least 3 hours or overnight.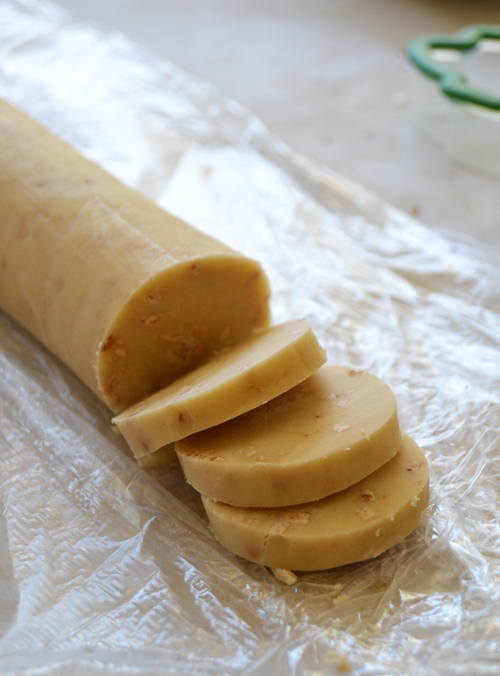 Use a sharp knife to cut the dough into 3/8″ thick slices. Place on a baking sheet lined with parchment paper. Bake at 350 degrees for 8-10 minutes, just until the edges are lightly browned. Remove from pan immediately and cool.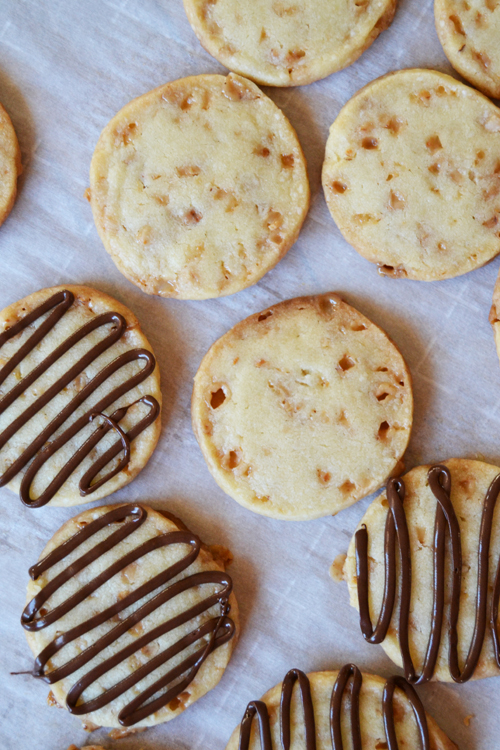 Melt 2/3 cup dark chocolate chips. Use either a spoon or a small zipper bag with a corner snipped off (a quick homemade pastry bag!) to drizzle the cooled cookies.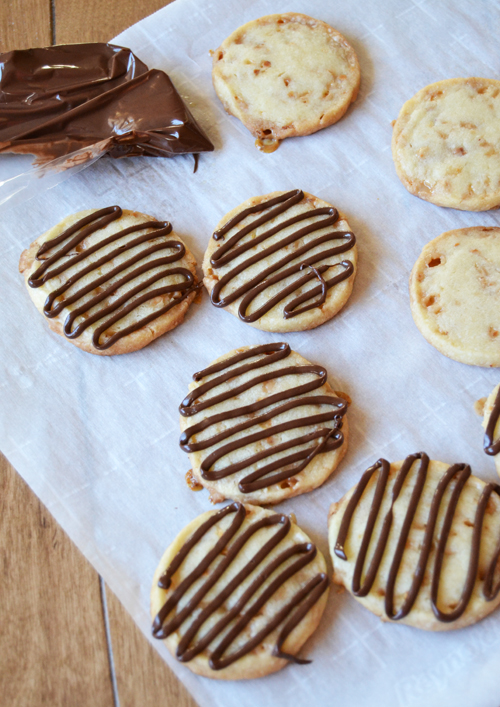 Enjoy the 12 Days of Christmas Cookies. Happy baking! ~ Jessica
It's soup weather! Need something delicious to dip in your homemade soup?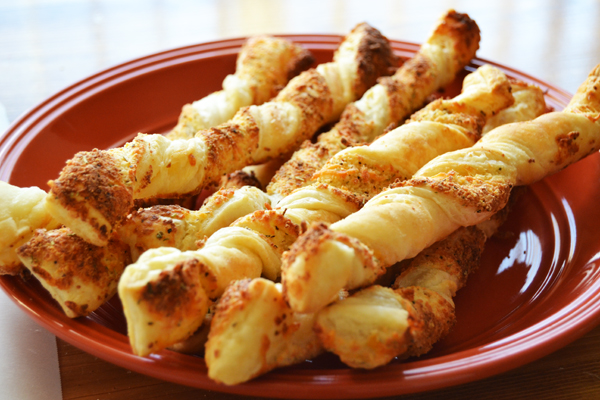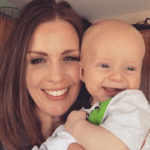 Child of God, Wife to Josh, Mommy to my four sweet children. Thankful for busy days filled with homeschooling, homemaking and loving my little family! And sneaking in sewing and pattern design whenever I can 🙂