Felt Poinsettia Ornament
I could be wrong, but Christmas seems to fly by more than it did when I was 10. I don't mean the wait for presents, I don't remember squirming much about that. We had so much fun doing the other things, the whole season was fun to soak in. I remember having a lot of days to make Christmas cards, bake cookies, and watch Miracle on 34th Street. We just realized yesterday that Christmas is next week… Where does it all go? I was excited to make a No-Sew Felt Poinsettia Ornament, and all while the baby was napping.
It's not too late to make this, it's so easy! This is a no-sew ornament!
No-Sew Felt Poinsettia Ornament
Instructions
No template is needed for the petals. Just roughly mimic the size and shape of what I'm showing, and cut them all about the same size. You can make petals as big or small as you want. Print out the felt ornament supply list and instructions below.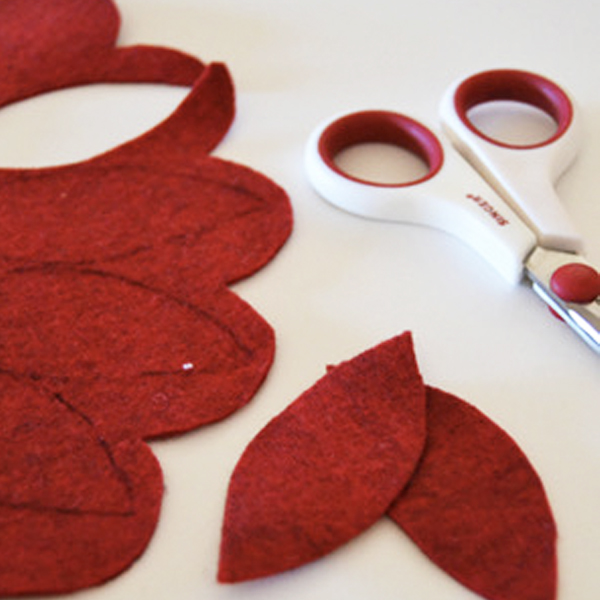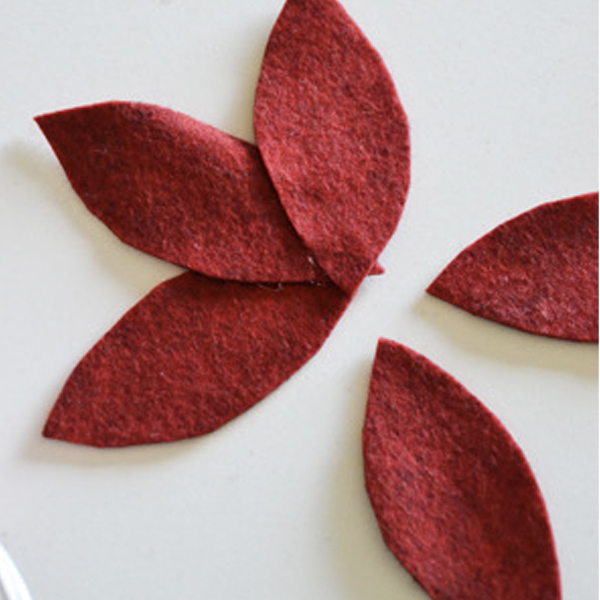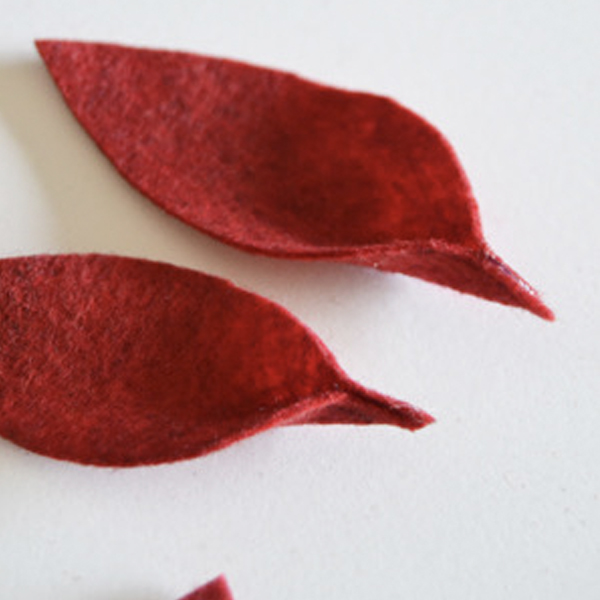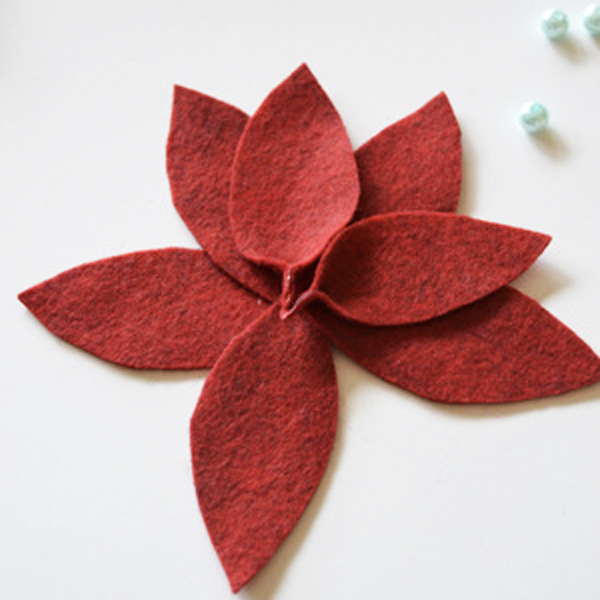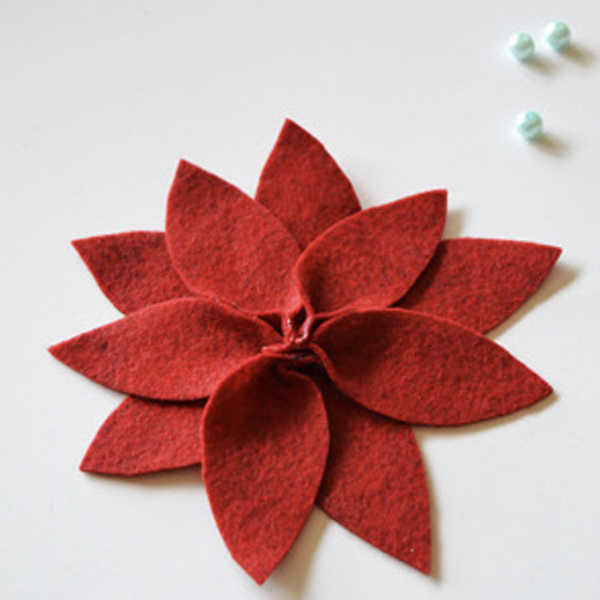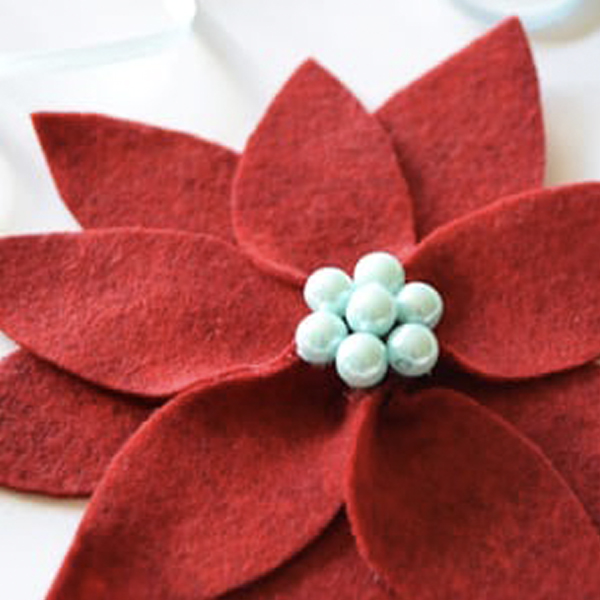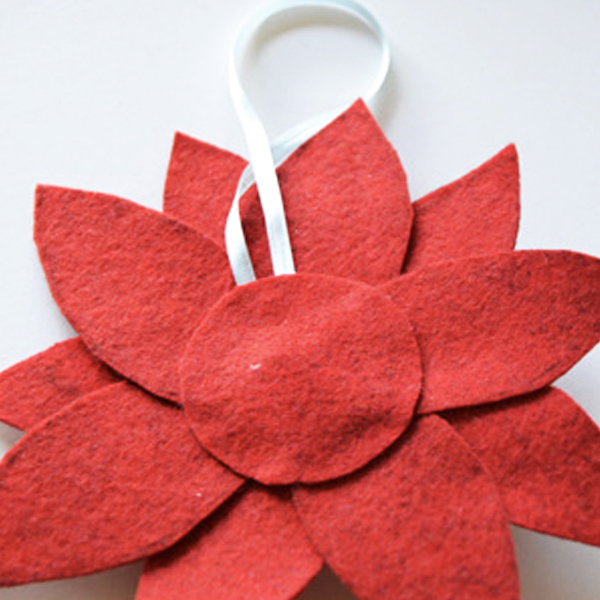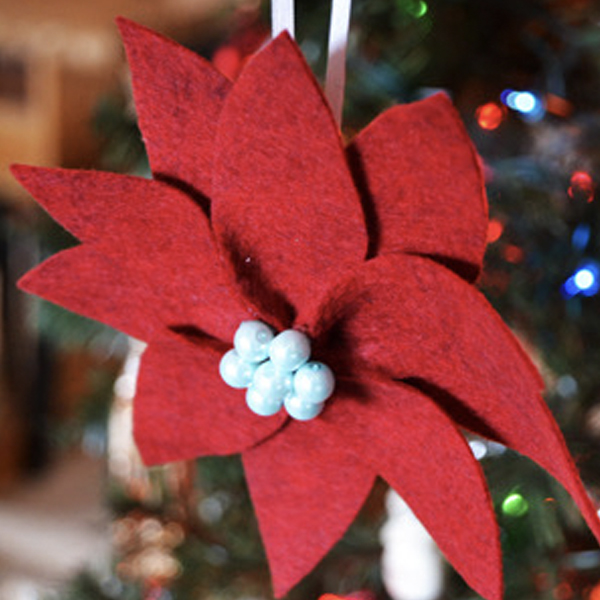 Yield: One Ornament
No Sew Felt Poinsettia Ornament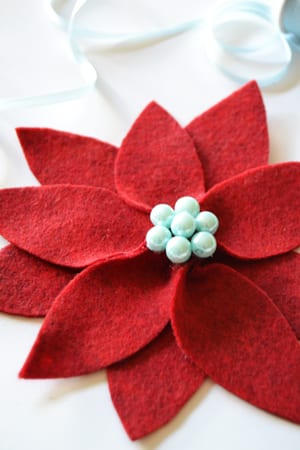 An easy poinsettia made of felt and completely no sewing!

Prep Time 10 minutes

Active Time 15 minutes

Total Time 25 minutes
Materials
Red Wool Felt
1/4" Ribbon
Pearl Beads, any size
Instructions
Trace and cut out 10 petals from the felt.
Make the base of the flower first. Glue the first 3 petals as shown - then add the remaining 2.
The 5 remaining petals are glued at the ends.
The 5 petals to the flower base.
Glue your beads to the center. For the size beads I had, I only needed 7.
Glue a loop of ribbon (as big or small as you like) to the back of the flower. I cut out a small circle of felt and glued it over the center. Just to make it neat.
Done!
Merry Christmas!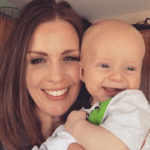 Child of God, Wife to Josh, Mommy to my four sweet children. Thankful for busy days filled with homeschooling, homemaking and loving my little family! And sneaking in sewing and pattern design whenever I can 🙂