A little something from my sewing table this fall… my Fall Charm quilted table runner.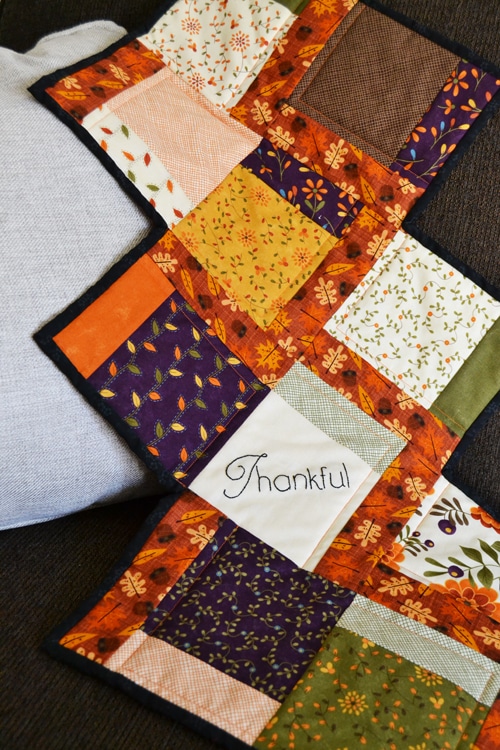 Isn't that fun? I love all of the prints I used from the Moda charm pack "Perfectly Seasoned" by Sandy Gervais. So fun with all of the purple and orange prints together!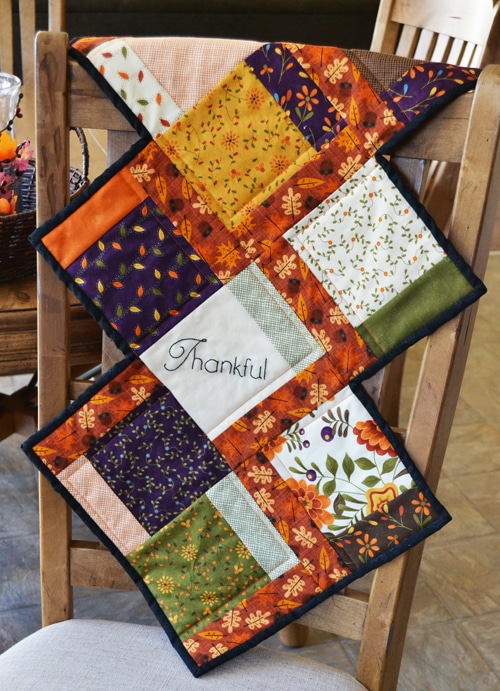 This Fall Charm quilted table runner was a very quick project. I completed the piecing during a couple of nap times (mommy win!) and kept the quilting super simple so quilting only took one afternoon. I love little hand-embroidered details like this…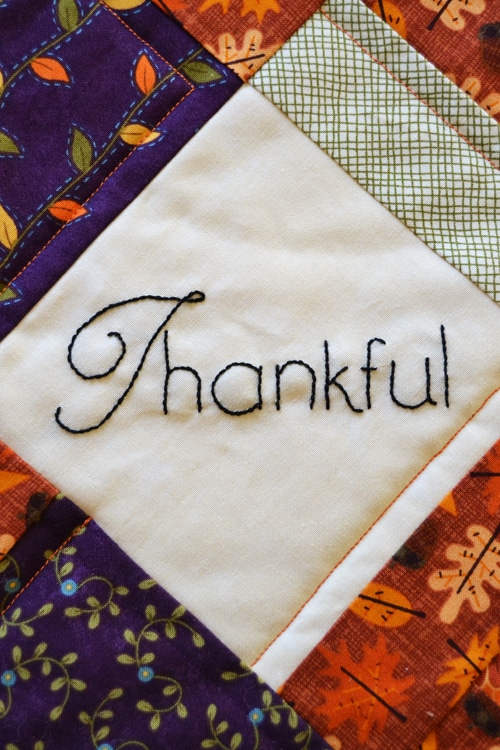 But embroidery is optional. The runner is lovely without it. So, if you're feeling the urge to sew something pretty and fast for your Thanksgiving table (or Christmas/winter, whatever you like), I've put together a quick pattern for you! The pattern is simple and you use your favorite methods for quilting and finishing with binding. I did not include instructions/design for the extra embroidery I did on the runner top as it was a last little optional touch I added.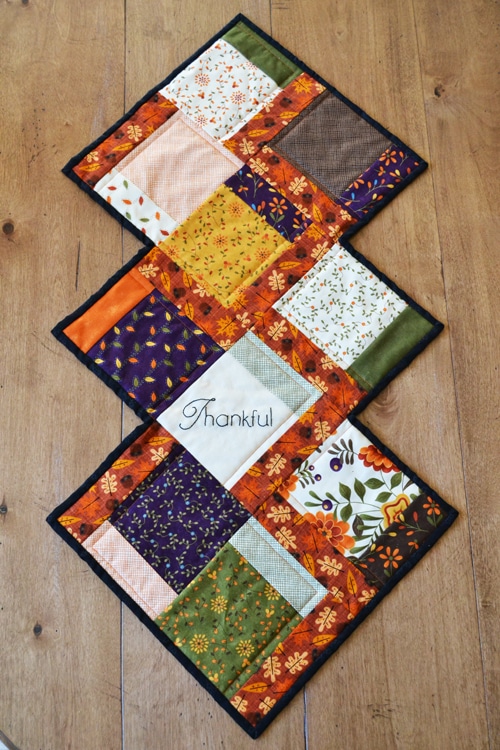 Helpful Links for Fall Charm Table Runner
Here are a few helpful links for finishing the Fall Charm Quilted Table Runner…
I hope you enjoy it! We would love to see pictures of your finished project! ~ Jessica
Beans and Stitches is our sewing site – we have combined the effort and only send out one newsletter currently.
11/2023 – Our patterns are subject to change but currently this is our free pattern!
Subscribe to our newsletter and get the pattern free!
What would sewing in the afternoon be without something hot to drink topped with something creamy and sweet?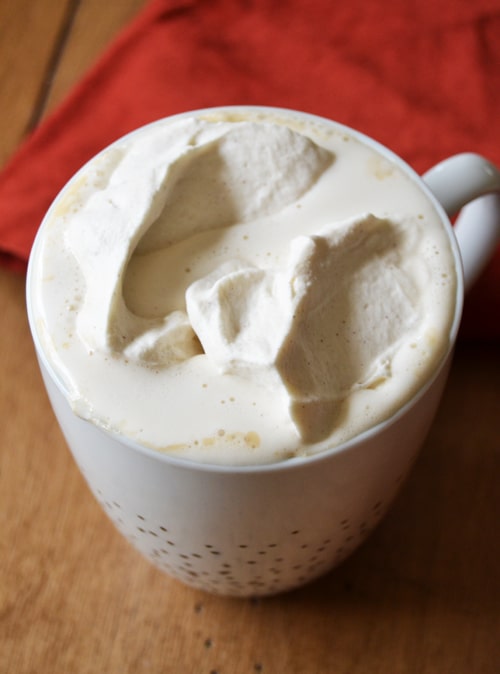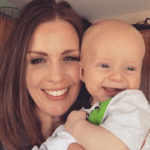 Child of God, Wife to Josh, Mommy to my four sweet children. Thankful for busy days filled with homeschooling, homemaking and loving my little family! And sneaking in sewing and pattern design whenever I can 🙂