I've always loved the look of knit verses crochet. I don't know if it's smoother or just more delicate in appearance, especially in baby garments, but my eye always catches a pretty knitted item. When my children were younger, I attempted knitting, but I'd end up with a child running off with my needles which included unraveling my work. Below is my real first attempt at knitting!
My Knitting Project – Dollies
Can you guess what I did wrong here?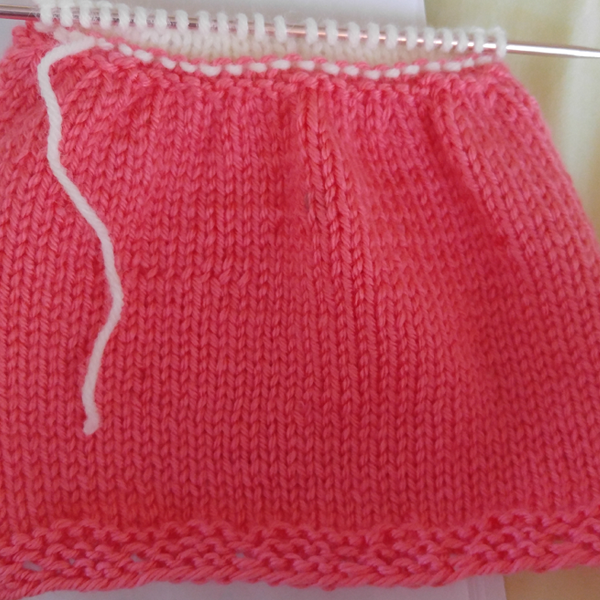 If anyone has followed us on our FB page, you know I love making dolls. Cloth & felt have been my main textile picks. I wanted to knit a dolly! I found this very simple and cute pattern from Amy Gaines on Etsy.
[clickToTweet tweet="Knitting patterns are much like quilting patterns, there is a small assumption of knowledge." quote="I've found that knitting patterns are much like quilting patterns – there is a small assumption of some knowledge not stated." theme="style1″]
Changing colors was my first obstacle. Honestly, I didn't really know the 'right' or 'wrong' side, that's how new I am. It's okay, I really messed up and decided to tear it down to this mistake and fix it. For any other new knitters, I believe that you change colors on the purl side. The pattern said k (24) change color k (24). So maybe an assumption that I knew to purl between the two knitted rows to change the color?  I know now.
I also learned how to fix a dropped stitch. My crochet hook is now my friend. YouTube is great for those things.
My knitting mistake is now fixed.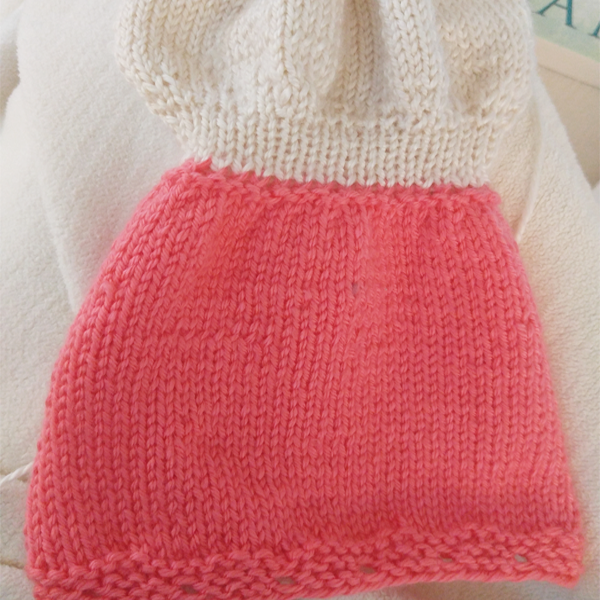 So, once I got the hang of one, I could feel a yarn addiction building. I wanted some of that fat soft yarn. I don't even know what you call it…fat and soft sounds good. Yes, I bought it. (Jessica, you don't see this.)
Love This Yarn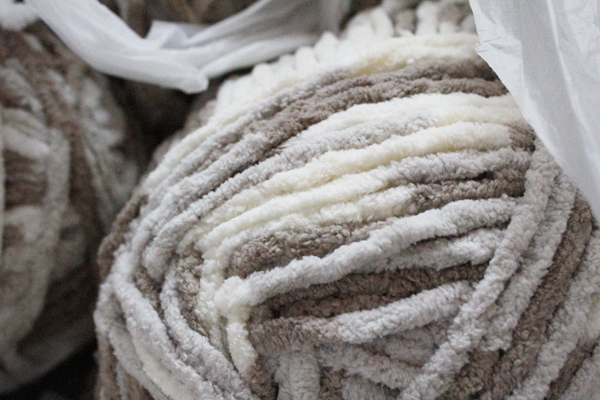 Then I purchased more knitting needles because, oh, I'll make 4 of these cuties, but when I get to the head, the girls are too smart, and I'll have to hide them. I'll just start another with new needles! I think I'm working on 5 now. Red and purple make a beautiful knit. But more, I want to know what yarn makes a pretty, but durable washcloth? You shouldn't tell me, but leave a link in the comments 🙂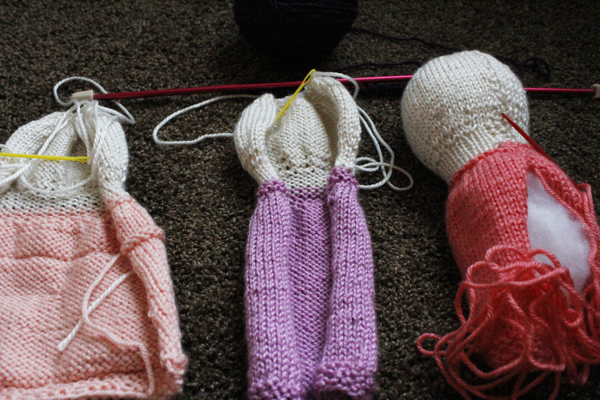 Here is what I've done so far. While it's not polished and I can't see the smooth rows I adore, I'm pleased and will work on improving. I'd love to hear about or see your knitting creations. I'll update this project as I move along. I'm making these for Christmas for my two little girls, and my two grand-daughters.
Happy knitting,