Good morning to all!
I thought I would post a recipe this morning. Our family loves nuts, especially pecans. Last week, a friend of mine sent me a whole box of pecans! The children began dutifully snacking and I made some cookies.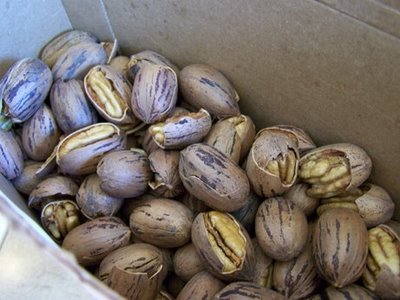 Oatmeal Cookies
In the Bosch mixer with the cookie paddles, place:
3 sticks softened butter
2 1/2 cups firmly packed brown sugar
3 eggs
1 Tbsp. vanilla
2/3 cup milk
1 1/2 tsp. cinnamon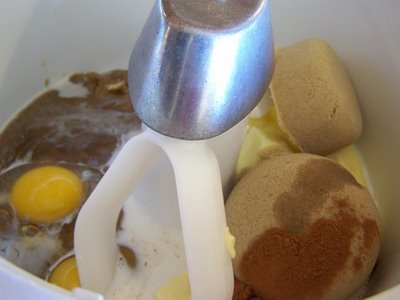 Mix on medium speed until very fluffy. Add:
1 tsp. sea salt (we use Real Salt)
1 1/2 tsp. baking soda
4 cups freshly ground soft wheat flour
Mix together until well combined. Add:
5 cups freshly flaked oats
2 cups raisins
1 cup chopped pecans
Mix just until all of the ingredients are incorporated. Drop rounded tablespoons on to a baking sheet lined with parchment paper. Bake in a 350 degree oven for 10-12 minutes. Yummy!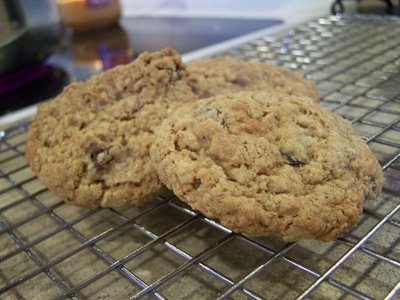 Have a lovely Monday!
Jessica