A dear friend and I have been talking about Starbucks, and generally how we can't afford it. It is really true. Even if you can afford $4.00 for a cup of bean water and foamy milk, going too often is a rotten waste of money! This is of course coming from a Starbucks guru (we love Starbucks). I'm a shaken tea addict.
So she started digging around for some good coffee recipes and sent them to me to mess around with. This afternoon, Mom and I decided that we needed a little perk, so I dug out the Vanilla Bean Frappuccino recipe.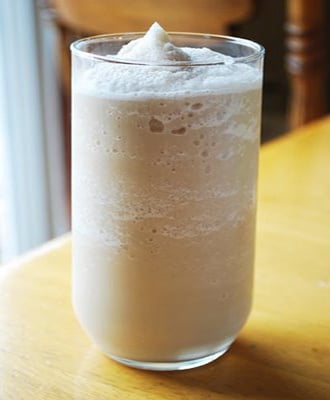 I only changed a couple of things in the recipe. I decreased the amount of sugar, added more ice cream and added vanilla extract too. This is a pretty basic Vanilla Bean Frappuccino, just throw the following ingredients into the blender and turn it on.
Vanilla Bean Frappuccino
2 Tbsp. sugar1/2 tsp. vanilla extract1/2-1 cup strong brewed coffee, chilled4 small scoops vanilla ice cream3/4 cup ice cubes
It came out quite yummy! I have been craving something with chocolate today, so I stirred in a tablespoon of unsweetened cocoa powder into mine, and some chocolate chips. Just like a Java Chip Frappuccino!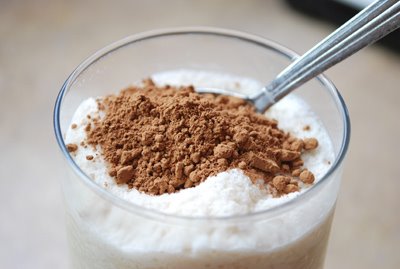 Enjoy!