Free Book Friday has a wonderful giveaway this week! Spelling You See is the newest sibling of the Math-U-See publishers and they are generously sponsoring their newest product!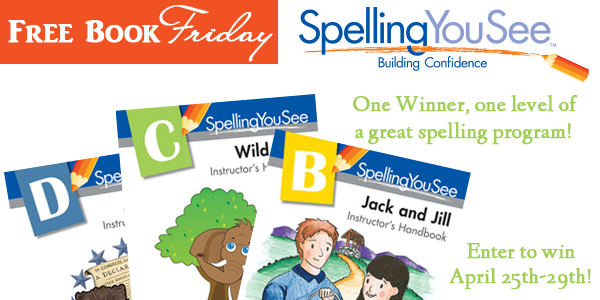 I cannot tell you how excited I was when I saw this! I was especially excited to see they use writing and reading to teach spelling. Being a homeschooling mother for 20 years, I absolutely know that my children spell better when they copy words, and write from dictation. The ones who love reading definitely have a better grasp of spelling than the ones who don't. Memorizing lists never did anything but cause chaos at the table.
Spelling lists are not used, rather the stages of language development that all students go through, have been put into levels. There are no lists to memorize. Students develop a visual memory for words by studying them in a meaningful context. This is great!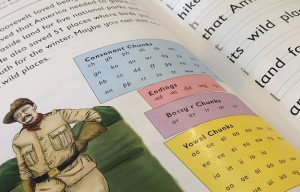 There will be one winner for the giveaway, and you will be contacted by a Spelling You See representative so they can assess which level you'll need. What an opportunity!
This is an exciting new spelling program! Here are some links to get you acquainted with it.
The Levels
The Program-Getting Started
Giveaway has ended, but enjoy learning about this program!