Welcome to Free Book Friday!
Free Book Friday is today! Free Book Friday is a twice-a-month children's book giveaway here on Joyous Notions. We come across so many wonderful books for homeschool literature and curriculum, that we decided to start a giveaway. Each giveaway will feature one of our favorites, and you will have a chance to win!
 It's easy to participate! All you need to do…
 1. Sign up for our newsletter* (if you're not signed up already). You must be on our newsletter to qualify – sign-up on the top right corner of the site!
*Note – Your email address will only be used on our mailing list or given to the sponsor of the giveaway only, we do NOT sell or give out email addresses – ever. You will not be overloaded with newsletters from Joyous Notions. We send an average of 1-2 emails per week.
 The giveaway ends Tuesday, February 18th at midnight | The winner will be announced here on Blog Hop Wednesday the 19th and will be contacted via email.
This week we are giving away a brand new, hardback copy of one of our favorite treasuries! Beatrix Potter – The Complete Tales. My copy has been on my shelf for over 11 years and will always be a keeper.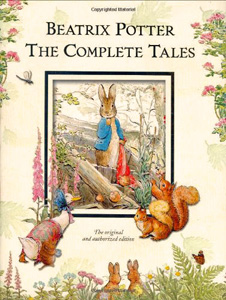 The stories are delightful and gently remind the children of what good and bad character traits are.
They have their very favorites – The Story of Squirrel Nutkin – the story of a naughty squirrel that gets his punishment for being annoying rather than diligent – and a selfish little rabbit who takes without asking and gets his due reward from a hunter in The Fierce Bad Rabbit.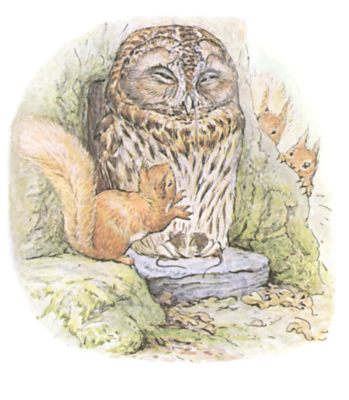 "Twinkleberry and six other little squirrels each carried a fat minnow; but Nutkin, who had no nice manners, brought no present at all. He ran in front, singing—

"The man in the wilderness said to me,
'How many strawberries grow in the sea?'
I answered him as I thought good—
'As many red herrings as grow in the wood.'"

But old Mr. Brown took no interest in riddles—not even when the answer was provided for him."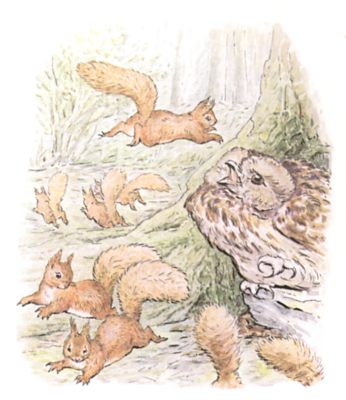 Enjoyable to the end, your children will love listening to you read out loud, especially if you can 'do voices'. 🙂
Enter below!