Character Matters
When we started having children it wasn't hard to keep track of undesirable behavior in one or two of them. As more children came along, we realized it was getting harder to keep track of each and every issue that could potentially produce bad character traits.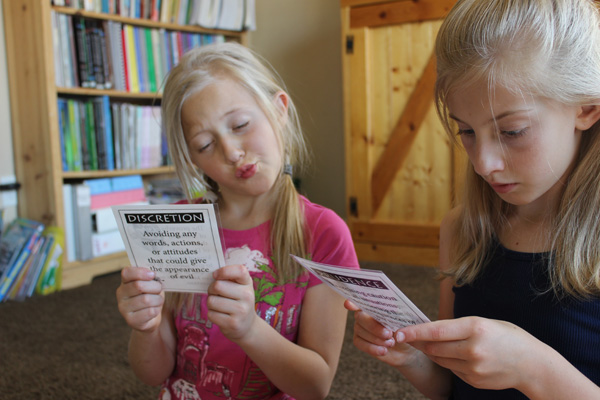 We can plead, promise, talk or yell, (yelling never works), until we are blue in the face, and it will go upon deaf ears in a child who is rebelling. At times we have faltered along the way, trying to ignore little things we just heard or saw. I wouldn't say any parent here doesn't understand that. We get tired, but character matters. I regret ignoring little things later, and have to ask myself, do we care anymore? Of course, we do!
I still have a lot to learn. I fail at speech, love, mercy, gentleness, kindness, self-control etc. I won't give up though. All parents want to see their children grow into fine adults, full of integrity and wisdom. It's worth the tiredness, it's worth the trials. God is good all the time. ALL the time.
I still talk and sometimes plead with my children to understand, but the only difference in leaving it there is to give them God's Word. It works. It's right. It's honest. It's pure. It's wise. It's UNFAILING. Philippians 4:8-9
Some of my favorite verses to feed my children, (and myself) come straight out of Proverbs and Psalms. It really doesn't take a lot of investigation to understand the deep meaning of these truths.
Some Favorites:
Anger – Proverbs 16:2, Proverbs 19:11
Lying – Proverbs 12:22, Psalm 86:11
Temptation – Proverbs 12:3, Proverbs 15:3
Selfishness – Psalm 119:36, Proverbs 10:12
I have four adult children now, 6 are still at my homeschooling table. My children love the Lord – but as with all of us, they still sin. I have found Proverbs 22:6 to be a faithful truth: "Train up a child in the way he should go: and when he is old, he will not depart from it." They fail – but they always come back to ponder their way, and we maintain our hope. Don't give up, even on tiring days – talk, pray, confess, speak the truth in love to your children.
Do you need help building a character curriculum? I do.
It's not hard to open the bible and read or copy verses. I never used to look for other materials to help with this, however, after 23 years of homeschooling, I could use ideas to improve. I love help and wisdom from others who have walked the path and have the insight to share.
Character Concepts is one of my favorite homeschooling companies. They are seasonsed parents and grandparents and have much wisdom.
One of my favorite companies is run by Rick and Marilyn Boyer – Character Concepts. The very first book I bought on character training was written by Marilyn, 23 years ago! With 14 children, these parents have great insight training children in God's Word.
Kids of Character Flashcards – REVIEW
I was given Kids of Character Flash Cards to review – I use them with my children, and now my grandchildren.
These flashcards are so straight forward. 45 character traits to learn. WOW, I could not have made this set better.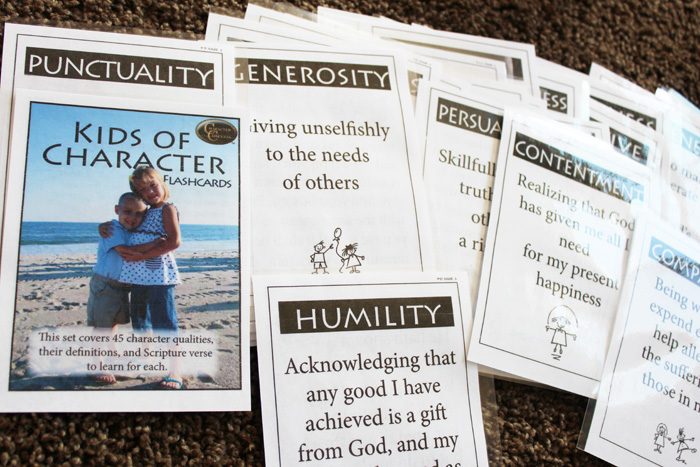 On the front of the card is the trait to learn. On the back is the corresponding verse.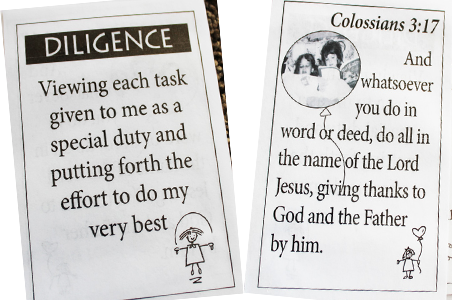 Our family will do 2 character traits a week, and the best part is our children can drill each other and learn at the same time. This is such an easy way to build character, the work is done thinking through the traits and matching a verse. I love these cards! The cards come in digital (I bought digital and laminated, easy) OR laminated and completely done for you.
Check out Character Concept's cirriculum here!
I was previously an affilate for Character Concepts, and just a user now. No affiliate links are included in this post 🙂
Another GREAT resource is Uncle Rick's Audio Book Club. Would you like to build an audio library of trusted stories?

The Uncle Rick Audio Book Club brings the best selection of KID-SAFE audiobooks you'll find anywhere, in a monthly audio club subscription. Scripture—History—Adventure stories—Historical Fiction. Check them out! (Monthly free stories and 1/2 off regular priced audio books!)

Happy Homeschooling, Theresa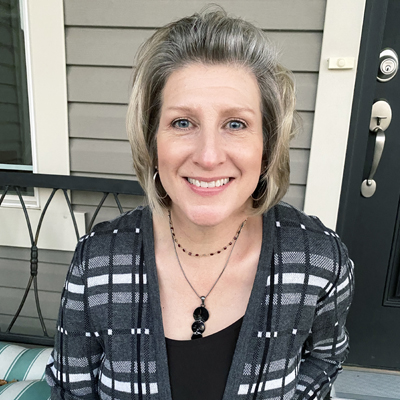 On Joyous Home, you'll find everything from food to handiwork, homeschooling to grace-filled living. Along with my daughter, Jessica, we love publishing and blogging about homemaking. We are children of Christ, and imperfect wives and homemakers. We're happy you're here!