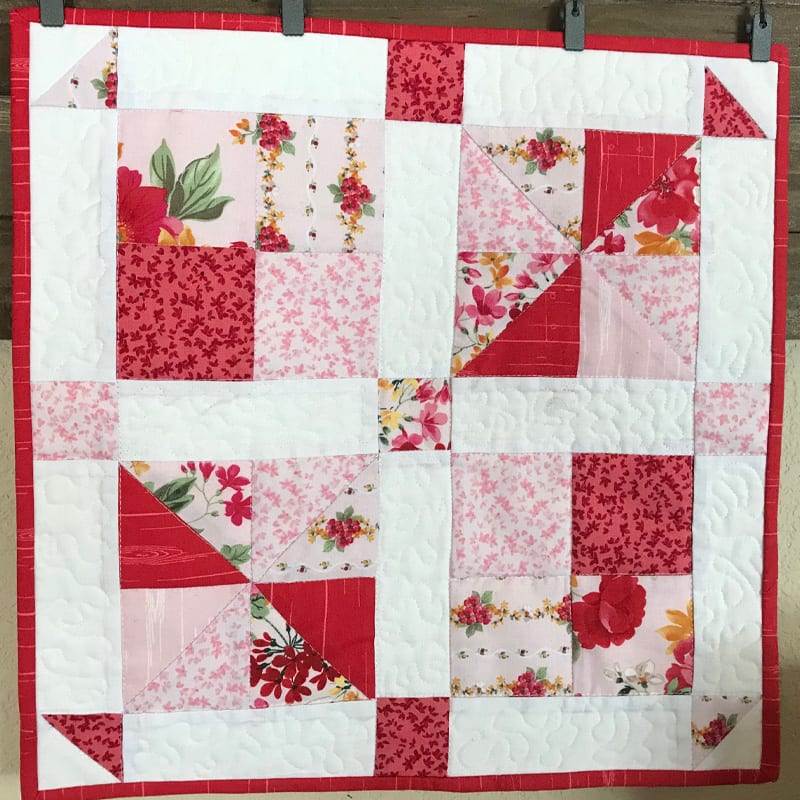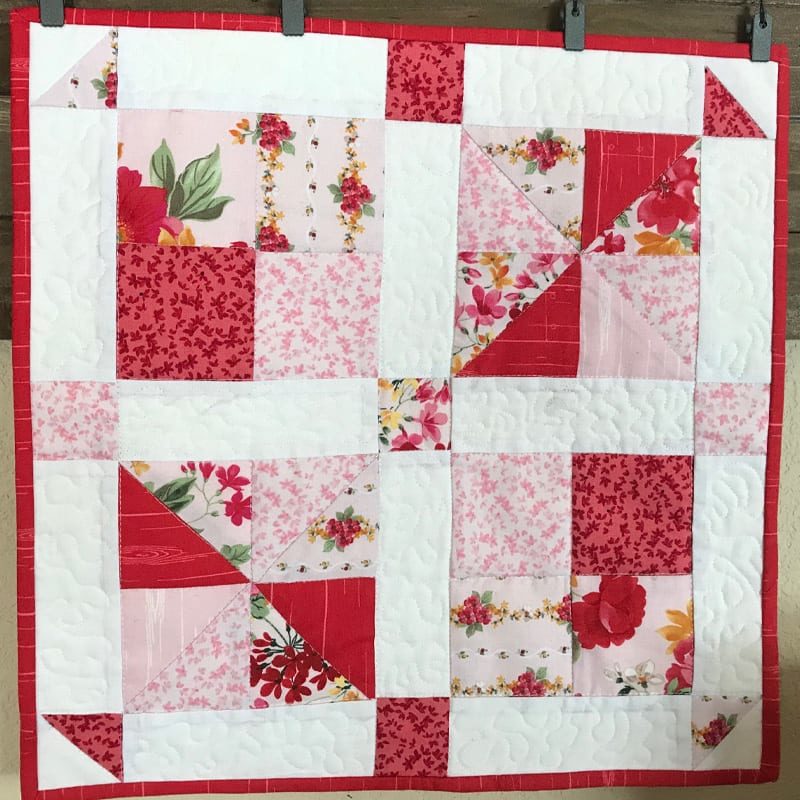 #1 Farmhouse Floral Mini-Quilt Videos
Download the PDF instruction guide, there are remarks that help with which videos apply. The instructions contain the measurements for blocks and steps to the videos. Join the forum to meet members and ask questions.
If I felt the need to repeat Core Videos for reference, I will also list them on this page. 
Support:
Join the forums to ask questions or meet new friends!
NOTES:
Other relevant videos are on the Core Video page.
You may also purchase the Good Life pattern (I like this pattern for a little table runner – think seasonal fabric!) and Sweet Prairie pattern – Good Life videos are here, and Sweet Prairie Videos are here.