Welcome to Free Book Friday! Ready for some great books? Two special books are included in our giveaway today! Great Christian Classics is written for older students, however, you can read-aloud to middle graders. Courage and Conviction is for 9-12 year old children, or a read-aloud for younger students.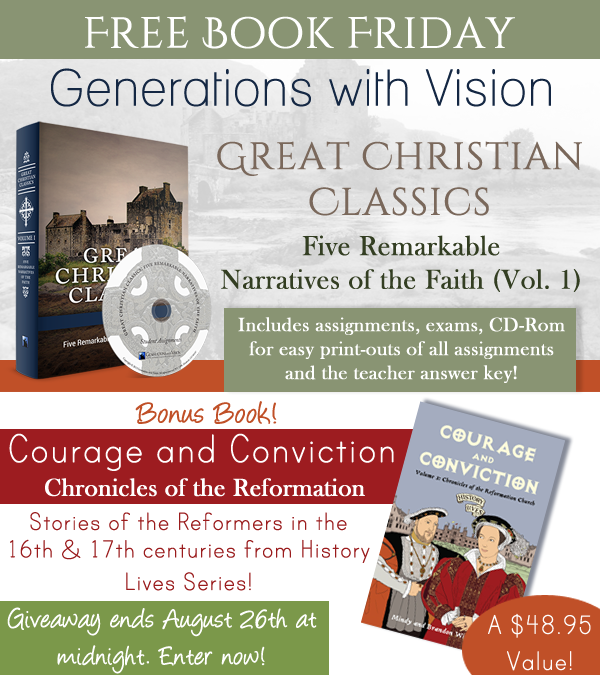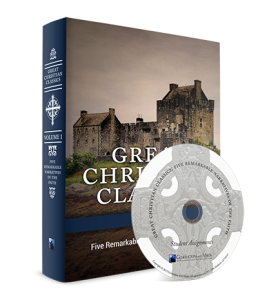 Great Christian Classics: Five Remarkable Narratives of the Faith
There is a wealth of great literature to study in the history of man, some written by Christians and some by non-Christians. While it is important to survey the writings produced in both the city of man and the city of God, the Christian student should direct special attention to literature produced in the city of God. The empires of man will always crumble and fall, but the kingdom of Jesus Christ will continue forever. The Great Christian Classics series is devoted to bringing the greatest Christian writings of all time to Christian students.
This first volume covers five of the greatest life narratives of all time. A thorough study of these great books will help the student understand the life, theology, and worldview of some of the greatest Christian men in church history. This textbook covers Augustine's Confessions, Patrick's Confessions, Knox's History of the Reformation in Scotland, Bunyan's Grace Abounding, and Paton's missionary Autobiography.
These textbooks include:
• All Reading Assignments
• Assignments for each chapter including vocabulary,
questions, and essay assignments
• Exams for each book
• CD-Rom with all assignments
• Teacher Answer Key
Volume 2 is ready for preorders! Visit Generations with Vision for a preorder discount!
Great Christian Classics: Four Essential Works of the Faith (Vol. 2)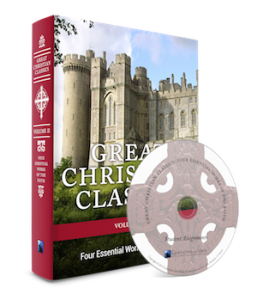 The second book is equally great!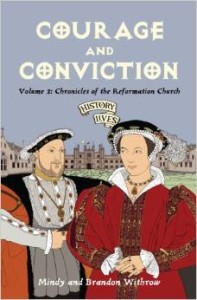 Courage and Conviction: Chronicles of the Reformation Church (History Lives series) – Paperback
by Brandon and Mindy Withrow

From the authors: Read the stories of the reformers in the 16th and 17th centuries who changed the face of the Christian church forever.Meet the German monk, the French scholar, and the Scottish tutor who protested corruption in the church. Get to know the queens and explorers who risked everything for the freedom to worship according to their consciences.It was a time of war and upheaval, but also a time of promise and hope.
ENTER

 

THE

 

GIVEAWAY

!

It's easy to par­tic­i­pate! All you need to do…

 1. Sign up for our newslet­ter* (if you're not signed up already). You must be on our newslet­ter to qual­ify — sign-up on the top right cor­ner of the site!

*Note — Your email address will only be used on our mail­ing list or given to the spon­sor of the give­away only, we do NOT sell or give out email addresses — ever. You will not be over­loaded with newslet­ters from Joy­ous Notions. We send an aver­age of 1–2 emails per week.

 The give­away ends Tues­day, August 12th at mid­night | The win­ner will be announced here on Wednes­day, August 13th and will be con­tacted via email.

The winner has 7 days to respond to notification.  If the winner fails to respond within this period, another winner will be chosen. First winner will no longer be eligible to claim giveaway prize.

(This post con­tains affil­i­ate links. This means we will receive a small com­mis­sion if you pur­chase.)