What do you do when it's hot outside? You make cinnamon rolls. That's what I did with my little girls today. I kept seeing recipes for cinnamon rolls, and it made me decide to work on developing a new yummy, but basic recipe that was reasonably fast. I won't claim that they are 1 hour cinnamon rolls, but I'm sure they are close. Honestly I didn't time it, my three year old helped me. Sweet times…
By the way, this is a highly toddler approved recipe for cinnamon rolls. My little girl has been asking to make these again!
This is a small batch recipe, for about one and half dozen cinnamon rolls. You can easily double or triple the recipe.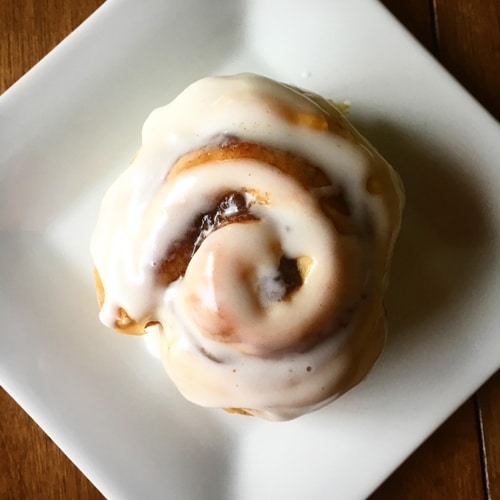 I used King Arthur Flour Baker's Cinnamon Filling in this batch, but I included my recipe for cinnamon filling so you can make it too. And my frosting, this time I became convinced that the best way to make frosting for cinnamon rolls is to whip it with an electric hand mixer. I also decided to make the frosting with my special secret ingredient… it came out perfect!
Cinnamon Rolls: Sweet and Simple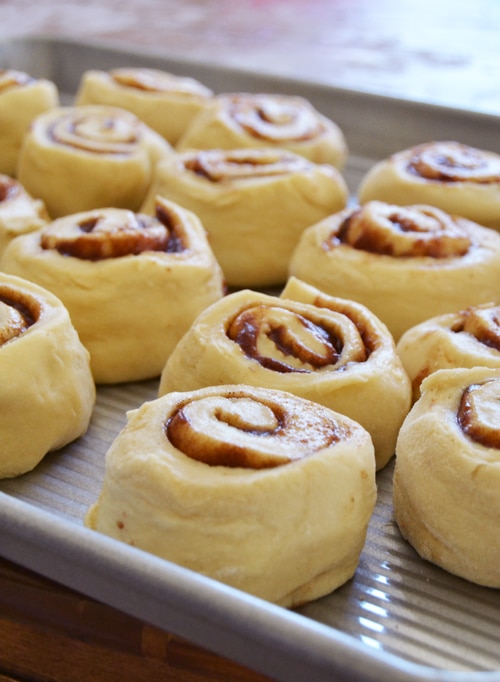 In a small saucepan, melt 1/4 cup butter over medium heat until melted. Add 3/4 cup milk and 1/2 cup sugar or pure maple syrup. Heat just until warm, not boiling. In a standing mixer equipped with a dough hook, combine:
1 cup warm water
warm milk/butter mixture
2 large eggs
3 tbsp. yeast
Mix until combined and let mixture for 15 minutes until foamy. Add:
1 tbsp. sea salt
5-6 cups unbleached flour
Add flour one cup at a time, mixing for a few seconds after each addition. Stop adding flour when the dough is very soft and sticky, almost still too sticky. Wet, sticky dough is best for perfectly soft cinnamon rolls! Flour always continues to absorb liquid as it sits, so you don't want to add too much. Knead on high speed for 4 minutes. Let dough rest for 10 minutes.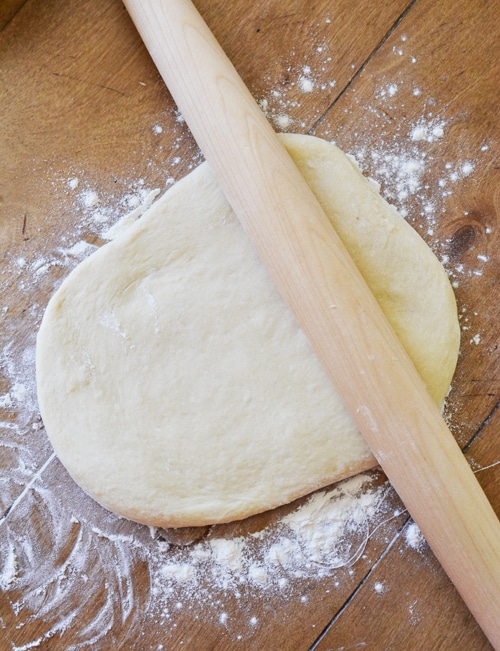 Lightly flour your surface. Roll dough into a rectangle 1/2″ thick. Spread with either cinnamon filling below or Baker's Cinnamon Filling .
Cinnamon Filling
In a small bowl, combine:
1/4 cup butter, melted and cooled
1 1/4 cups brown sugar
1/4 cup whipping cream
2 tbsp. cinnamon
Stir until combined and smooth.
Roll up and cut 2″ rolls with thread or dental floss. Place on a greased baking sheet. Let rise for 5-10 minutes. Bake at 350 degrees for 15-20 minutes, or until light golden brown and rolls spring back when poked.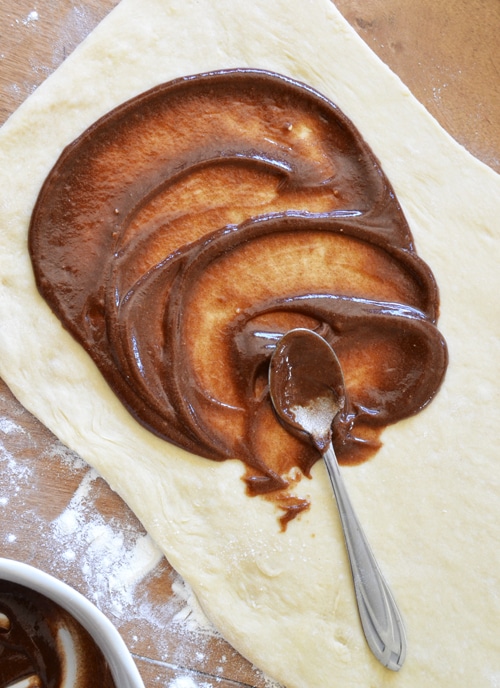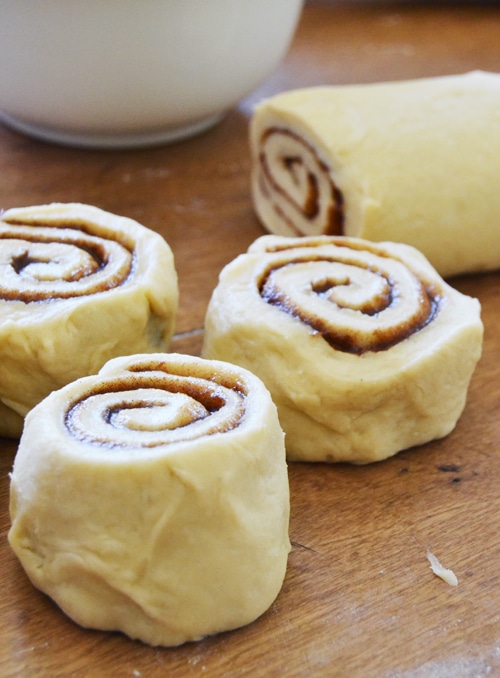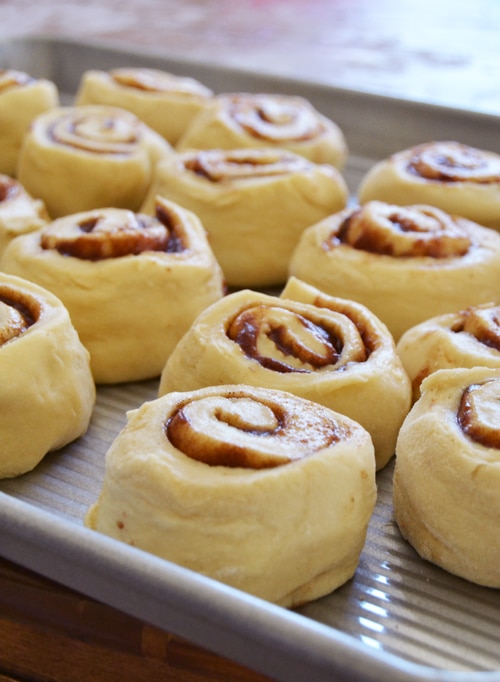 Spread warm rolls with frosting.
Fluffy Cinnamon Roll Frosting
The secret ingredient that makes this the best frosting is… sour cream. Yes, just sour cream. It gives whipped frosting a delicious fluff and a slight cream cheese frosting taste, but much much lighter than actual cream cheese frosting. I use it in almost all of my frosting recipes!
In a bowl combine:
1/4 cup butter, softened
1/4 cup sour cream
2 tsp. vanilla
2 1/2 cups powdered sugar
Whip on high speed for 3 minutes.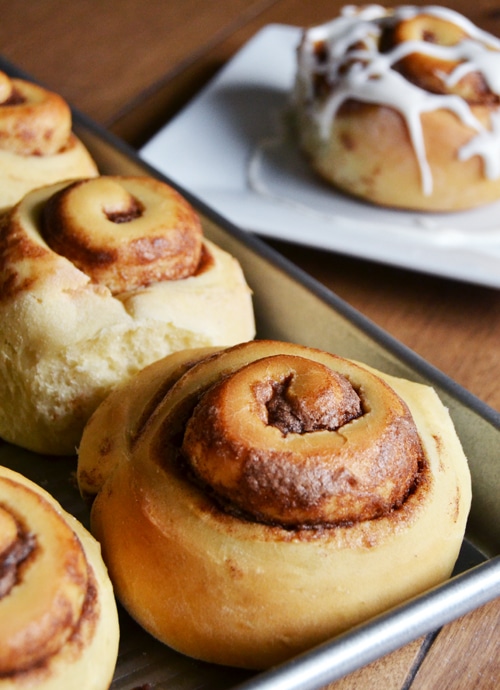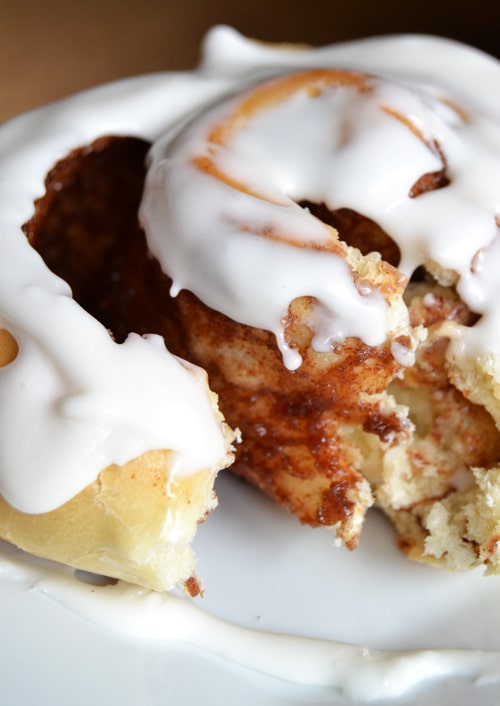 Hmmm…. ~ Jessica
Have you noticed that it's that glorious time of summer? Peach season!!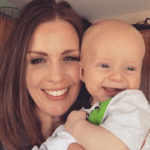 Child of God, Wife to Josh, Mommy to my four sweet children. Thankful for busy days filled with homeschooling, homemaking and loving my little family! And sneaking in sewing and pattern design whenever I can 🙂