Quivering As the Trees – When Fear Overtakes Me

What is your fear?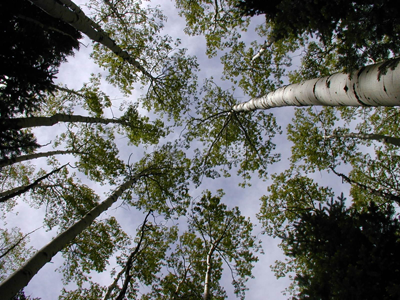 With the week's responsibilities and trials, it's easy to get weighed down and sometimes fretful. Have you been there? All of sudden the list of things to do comes rushing at you like waves out of control.
I don't know about you, but I have to fight fear when this happens. It's easy to get overwhelmed!
Thankfully, God's agenda isn't burdensome. When I start to get fearful and heavy burdened, I have to ask myself if I've added something to my day the Lord hasn't planned for me. Isn't it easy to do that? We think it's important, but things start to go wrong, and then there's trouble.
At my house, we are first homeschoolers and then a family business. Fear was coming at times when I had neglected my first responsibility, my family. Even seemingly great business opportunities need to be put last, so my family can come first. I have to say no and back away from the extras that compromise time.
My day goes much better if my children have been attended to and given proper instruction; if the list my husband gives me is taken care of first. My husband can rest easy and the children are much more creative and content.
"The King's heart quivered as the trees in the forest shake before the wind." Is 7:2 RSV
I like the force of the RSV version's verse – trees shaking in the forest before the wind. That describes it! Syria's occupation of Ephraim shook Ahaz's heart like trees in the wind. Does your heart quiver as Ahaz's? While it's easy to say 'don't let it', it's even better to reevaluate your agenda. It could be the issue, but ask in prayer, and get out God's Word – look up God's promises.
One verse I find comforting in any situation is Philippians 4:8. The reason we tend to become fearful is that we are thinking the worse. Doom is all we can muster as a good thought. When I start reciting this verse, I become peaceful. On the 3rd or 4th time through, most of the gloom has turned into a calm I can't explain.
God is like this. He wants us to run for cover to Him only. Take your most fearful thoughts and lay them down at His feet. Ask the Lord how you should plan your day and do it. Nothing on this earth will ever take what is promised to us, and the Lord is willing to guide one who truly seeks to be led.
"Finally, brethren, whatsoever things are true, whatsoever things are honest, whatsoever things are just, whatsoever things are pure, whatsoever things are lovely, whatsoever things are of good report; if there be any virtue, and if there be any praise, think on these things." Phil 4:8 KJV

Theresa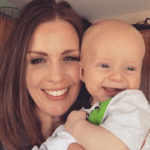 Child of God, Wife to Josh, Mommy to my four sweet children. Thankful for busy days filled with homeschooling, homemaking and loving my little family! And sneaking in sewing and pattern design whenever I can 🙂