I have been LOVING Jimmy Dean Turkey Crumbles. I've been finding all sorts of things to make with them. Fried rice, quiche, dip, pizza, sausage gravy – the list goes on. Hot Buffalo Dip with Turkey Crumbles, it's delicious! You can find the crumbles in the grocery aisle where the sausage rolls are, most of the time anyway. I thought one day there was going to be a roll around for those turkey crumbles!
Hot Buffalo Dip With Turkey Crumbles
Hot Buffalo Dip with Turkey Crumbles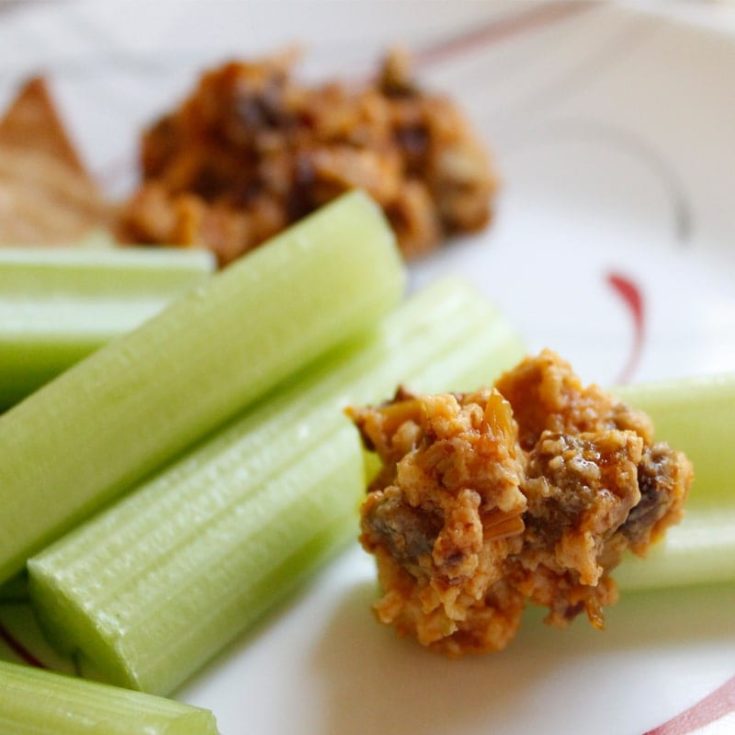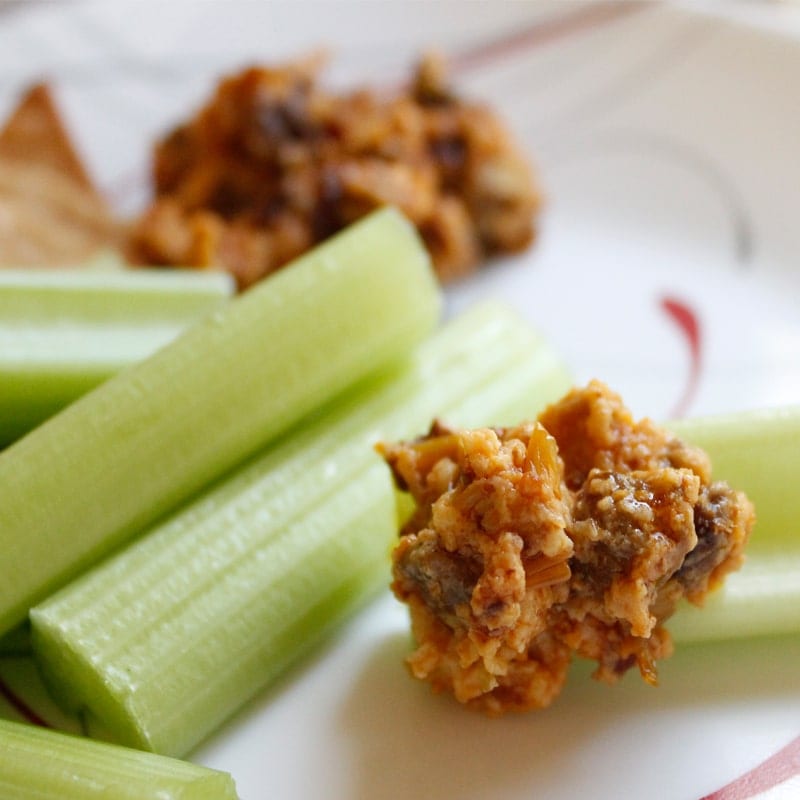 The turkey crumbles in this dip make it super fast to whip up!
Ingredients
Butter to saute
4 scallions chopped
7 oz. turkey crumbles
4 oz. softened cream cheese
1 1/2 cups shredded smoked cheddar cheese
1/2 c. blue cheese dressing
1/2 c. Frank's Hot Sauce
Chopped jalepeno
Instructions
Saute scallions in butter slightly and add turkey crumbles, saute a bit longer.
Add the softened cream cheese, shredded cheese, blue cheese dressing, hot sauce and sauteed onion and turkey crumbles. Mix and spread in a pan. Bake at 400 degrees until bubbly, about 25 minutes.
Serve with celery, crackers or pita chips.
I honestly think we should start a turkey crumble challenge. I can't say they are economical, but I can say they save time, and they are YUMMY.