Cranberry White Chocolate Orange Oatmeal Cookies
This is a keeper! The dried cranberries and orange zest are so good. I'm not a fan of huge chocolate chips ... I've added some tips if you're like me and don't love too much chunky anything in a cookie. 
Softening the butter, making smaller scoops help cookies spread. Enjoy!
If you're a member here you can download this recipe below! This is 8.5 x 11 - if you're a binder gal.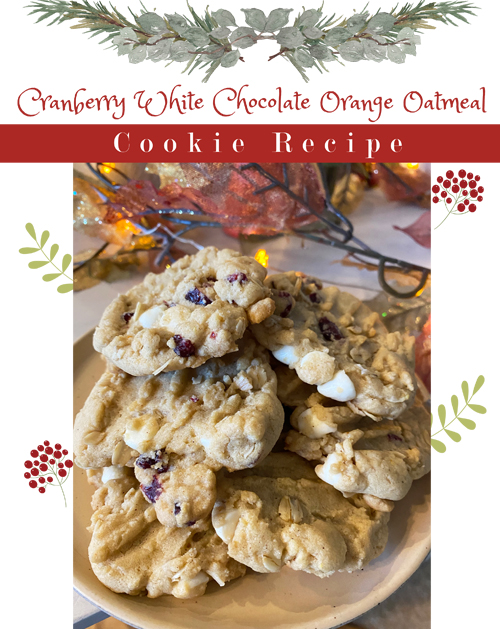 This topic was modified 2 years ago by
Theresa
Posted : 08/11/2021 8:10 pm