Italian Bread
Wow, this Italian bread came out wonderful! We made Lasagna to go with this 🙂
Recipe:
2 1/2 c. warm water
2 Tbsp. yeast
3 1/2 Tbsp. granulated sugar
1 TBSP salt
1/2 c. vegetable oil
5 1/2 - 6 c. white flour
Egg wash, salt, sugar, seasoning for the brushed top.
Mix together the water, yeast, and sugar in a large stand mixer. Let it sit for about 5 min. It should foam up a bit.
Add the oil and salt, and just mix slightly. Add 3 cups of flour, and mix, then add the other 2 1/2 cups and mix. The dough should be tacky but not stick to your fingers, and the bowl should have started to 'clean'. If it sticks, add 3 TBSP more flour. I'm really careful with adding more flour, you can't take it out!
In a high-speed stand mixer (like the Bosch), I mix for 4 minutes on high and test the gluten development with a little stretch of the dough.
Bake 25-30 minutes until it reaches 180 degrees. Enjoy!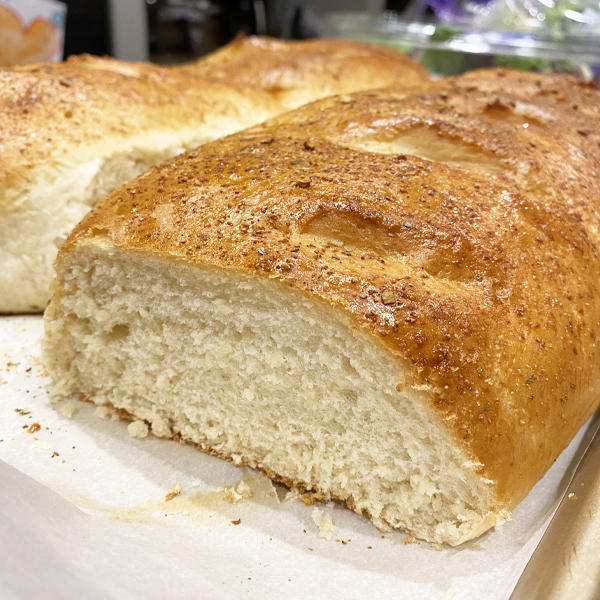 Topic starter
Posted : 10/11/2021 6:12 pm